Justin Timberlake interview: A pop star who is worth a gamble
He plays a poker-addicted Princeton student in Runner Runner and is joined by the new Batman Ben Affleck. The singer tells Gill Pringle that he's determined to be taken seriously as an actor
Gill Pringle
Saturday 28 September 2013 00:55 Comments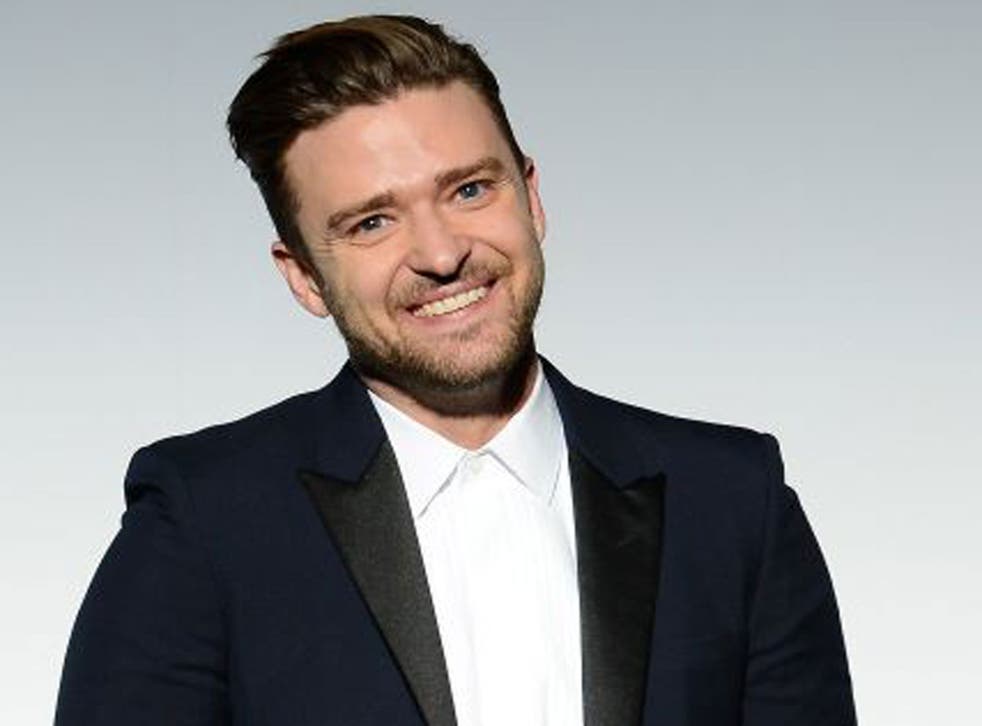 Hollywood has famous couplings like Martin Scorsese and Robert De Niro while the music world had Quincy Jones and Michael Jackson. But now, apparently, add to that list: Justin Timberlake and Timbaland...
"Sometimes a producer and an artist get together and they make magic like Quincy Jones and Michael Jackson. As far as my own music career – you could liken my chemistry with Timbaland to Marty Scorsese and Robert De Niro," suggests Timberlake.
Seconds later, biting his lip, he adds: "I'm going to pay for that comment, I know it. Somebody's gonna throw that in my face. I don't want to sound conceited but I do believe that every time we get together we make something that I've never quite heard."
His fans probably wouldn't disagree, enabling him to move more than 70 million albums over the course of his recording career which began some 15 years ago, the youngest member of boy band 'N Sync. As a solo artist, his two albums Justified and FutureSex/LoveSounds brought enormous success although, in 2007, he took what would be a five-year hiatus from recording to focus on his fledgling film career.
If he expected to conquer the film world with the same ease he has his recording career, then he got off to a shaky start. His debut film, Edison – which should have been a sure thing co-starring Kevin Spacey and Morgan Freeman – instead went straight to DVD. Following noteworthy performances in Alpha Dog and The Open Road, his career gathered steam after portraying Facebook president Sean Parker in The Social Network leading to roles in hit films Bad Teacher and Friends with Benefits. More recently he featured in Clint Eastwood's Trouble with the Curve and today stars in on-line gambling thriller Runner Runner.
Portraying a Princeton graduate student, paying his tuition by online gambling, Timberlake, 32, is only interested in taking calculated risks: "I used to do a poker night once a week with my friends years ago but you know, you end up traveling a lot and you don't have much time for it."
While Runner Runner serves up an example of the pitfalls of trying to get rich quick, then he also wags his own finger: "The American Dream used to be about being rich and famous, but now it's to become rich and famous –as quickly as possible," he says from the comfortable stance of having been rich and famous almost half his life.
"The more access we have to things the faster we want them. Just touch a button and you can have almost anything shipped to you. Today people don't want to own a Cadillac; they want to invent their own car. A generation of young people wants to start their own galaxy of entrepreneurial activities," says Timberlake whose own empire includes two restaurants, a brand of tequila, the William Rast clothing line, a financial stake in MySpace, and a golf course in his hometown of Millington, Tennessee,
Triumphantly returning to his music career earlier this year, his comeback album, The 20/20 Experience, is the best-selling title of 2013 so far, and he's poised to double down with the release of his second album, The 20/20 Experience 2 of 2.
Access unlimited streaming of movies and TV shows with Amazon Prime Video Sign up now for a 30-day free trial
Sign up
However, in what was meant to be his glorious VMA triumph last month, honoured with the Michael Jackson Vanguard Music Award and hogging an entire 16 minutes of the televised show with a medley of his greatest hits – including a blink-and-you-miss-it 'N Sync reunion – his career high was unexpectedly hijacked by a twerking, foam-fingered Miley Cyrus.
If much outrage has been expressed about Cyrus in the aftermath of her stupefying performance, then Timberlake is diplomatic: "I think she's really smart and she's really talented. I'm not saying I agree with the presentation but I also feel like every 10 to 15 years, we pick somebody that this is what we're going to do with them: we're going to make them the model of who we want our daughter to be or not be," he says in what might be taken as a veiled reference to his famous first love and fellow Disney escapee Britney Spears who, herself, went off the rails in her own post-traumatic, post-Justin years.
Timberlake's own transition from boy to man, has been nothing but elegant.
Schooled early on by girlfriends Cameron Diaz, Jenna Dewan and Alyssa Milano, six years ago he would meet Jessica Biel, eventually making her his wife.
"My family will always be first and foremost. That's the most I'll say about it without getting too personal. I wouldn't have taken that step if I didn't have a moment to realize that this is how much more grounded I want my life to be."
Walking down the aisle on 19 October last year in Italy, the couple's first official co-production is not a baby but, instead, a documentary film about junior golfers entitled The Short Game: "We are both big fans of these kids and the message that comes from that movie is wonderful and will bring you so much joy."
At Runner Runner's recent world premiere at Planet Hollywood in Las Vegas the power couple strolled down the red carpet, wearing almost identical suit and white shirts. No ties.
The following day, Timberlake is still the epitome of style, dressed in a patterned shirt, jeans and pork-pie hat as he emerges, all apologetic, two hours late for our interview in a small room at the back of the casino.
Defending his Runner Runner co-star Ben Affleck, recently derided as "Batfleck" after his surprise casting in Zack Snyder's 2015 instalment of the caped crusader, he says: "I think he's going to make a great Batman. Working with Ben was extremely informative. I learned a lot. I feel like we were the same way in the sense that he's experienced being the biggest movie star in the world and now to be considered a great film-maker; it's a whole new career for him," says Timberlake who is all too familiar with the public's resistance to his own attempts at launching a second career.
"I do think there was probably a cloud over a movie like The Social Network in a way that may have been a little unfair, but that's OK. I can respect that. I think the important thing for people to understand is that I'm not doing any of this in vain. I'm doing it because I take it seriously. But I do think you can pop on to the scene with a great performance in a movie, if you're an unheard of actor but after that, to have a career, it's a marathon. You have to put together a series of great performances."
Runner Runner is on release nationwide
Register for free to continue reading
Registration is a free and easy way to support our truly independent journalism
By registering, you will also enjoy limited access to Premium articles, exclusive newsletters, commenting, and virtual events with our leading journalists
Already have an account? sign in
Join our new commenting forum
Join thought-provoking conversations, follow other Independent readers and see their replies