Kelly McGillis: 'I would cameo in Top Gun 2'
But actress appeared uncertain producer Jerry Bruckheimer would ask her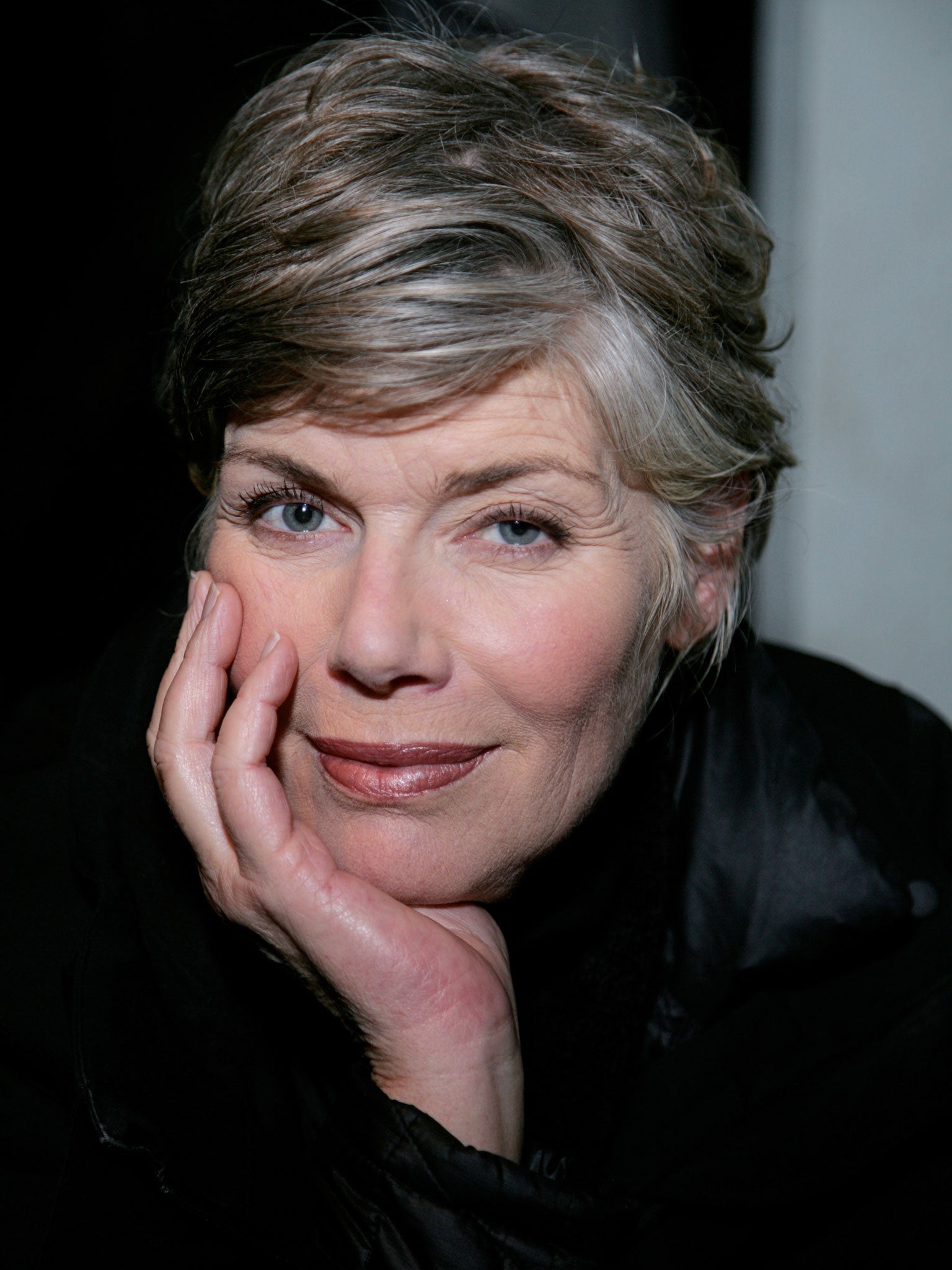 Ever so quietly, Kelly McGillis is back. Over the past couple of years, the Top Gun star has begun to reappear in small but significant movie roles – from Jim Mickle's vampire movie Stake Land to Ti West's acclaimed haunted hotel tale The Innkeepers. This month, she reunites with Mickle for We Are What We Are, a gruesome story about a cannibal family inspired by the 2010 Mexican-made film of the same name.
Now living in Asheville, North Carolina, the 56-year-old McGillis is orchestrating her comeback – on her own terms. "For me it's kind of like starting over," she says. "It's slow, but it's really good. I don't feel compelled to be the same Kelly McGillis that I was in the Eighties. I've aged. I've grown. I have the opportunity to reintroduce myself as a character actress."
There was a time when McGillis was arguably the hottest female star on the planet. She'd starred in Witness, alongside Harrison Ford, before producer Jerry Bruckheimer cast her in Tony Scott's Top Gun, opposite Tom Cruise, playing the leather-clad flight instructor Charlie Blackwood. She looked to have a glittering career ahead of her.
Yet the Californian star committed Hollywood hara-kiri – walking away at the height of her fame. You can just imagine the sort of heart palpitations that caused Team McGillis. "My agent at the time wasn't very happy," she laughs now, "but that's OK." Marrying Fred Tillman, a wealthy yacht salesman, she and her husband moved to Key West, Florida, to open a restaurant called Kelly's, and had two daughters, Kelsey (now 24) and Sonora (20).
While she didn't entirely disappear from acting – there were sporadic roles on screen, including Rob Reiner's comedy North – McGillis never again hit Top Gun levels of fame. "I have no regrets," she says.
"I would do it again – my kids are my priority in my life." That only really tells half the story, as she and Tillman divorced in 2002, amid rumours that McGillis was embroiled in an affair with another woman, Melanie Leis, a former bartender at their restaurant.
It wasn't until 2009 that McGillis came out – despite the odd on-screen hint (she played a lesbian poetry professor in the 2000 film The Monkey's Mask and appeared on The L-Word in 2008).) Only then did she confirm to website SheWired.com, "I'm done with the man thing."
A year later, she and Leis married in a civil ceremony in New Jersey, the grey-haired McGillis almost unrecognisable from the blonde bombshell of her Top Gun days.
McGillis is quite open about why it took her so long to talk publicly about her sexuality. "You know what? It wasn't until after my kids grew up and went out of the house [that I felt ready to do it]," she says.
Access unlimited streaming of movies and TV shows with Amazon Prime Video
Sign up now for a 30-day free trial
Sign up
Access unlimited streaming of movies and TV shows with Amazon Prime Video
Sign up now for a 30-day free trial
Sign up
"Prior to that, I wouldn't have said anything because it would've impacted upon my children's lives in a very negative way. We lived in a very conservative place in Pennsylvania. It would've been very difficult for my children."
Raised in Newport Beach, the daughter of a doctor and midwife, McGillis moved to New York in 1979 to study acting at the prestigious Julliard drama school, the same year she married fellow student Boyd Black.
It was short-lived, the couple divorcing in 1981 – a year before McGillis was raped at knifepoint by two assailants who forced their way into her Manhattan apartment.
Already ashamed of her sexuality, for years she believed this ordeal was her penitence for being gay – an internal struggle that also led to alcohol and substance-abuse issues.
She now regularly works with those facing addiction problems. "I just try to help people learn how to live sober… I had a huge drug and alcohol problem and it's my way of giving back." Curiously, when we meet it's just two days after Philip Seymour Hoffman died from a heroin overdose. "I think it's heartbreaking," she says, "but that's the reality of addiction."
For McGillis, re-building her career has been as almost as sobering as kicking her addictions. "It would be far easier if I was willing to move to New York or LA," she states. "But – you know what? – I like the quietness and simplicity of my life, and I'm not willing to sacrifice myself for a job."
She hasn't even watched We Are What We Are in which she plays "ditzy" Marge, neighbour to the flesh-eating family.
There are forthcoming roles too – a family-friendly TV movie, Love Finds You In Sugarcreek, Ohio, and a movie Blue. What about the persistent rumours that there will be a Top Gun 2?
Would she return as Charlie, if asked? "Yeah, I'd cameo in it maybe!" she says, looking uncertain that Bruckheimer would ask her.
Just 28 when she made the original, she still holds fond memories for a film that turned her into an Eighties pin-up.
"Shit, it was like being at boys' camp," she trills. "It was far more popular than I ever imagined it would be." Now, things are different. "Now, I don't feel like I have to succumb to that pressure, because I took so much time off that I can come back to acting – without trying to be anything other than who I am."
'We Are What We Are' opens on 28 February
Join our commenting forum
Join thought-provoking conversations, follow other Independent readers and see their replies