Kristin Gore: The veep's screenwriter daughter
Writer and film-maker Kristin Gore talks to Geoffrey Macnab about war trauma, humour and her father, Al Gore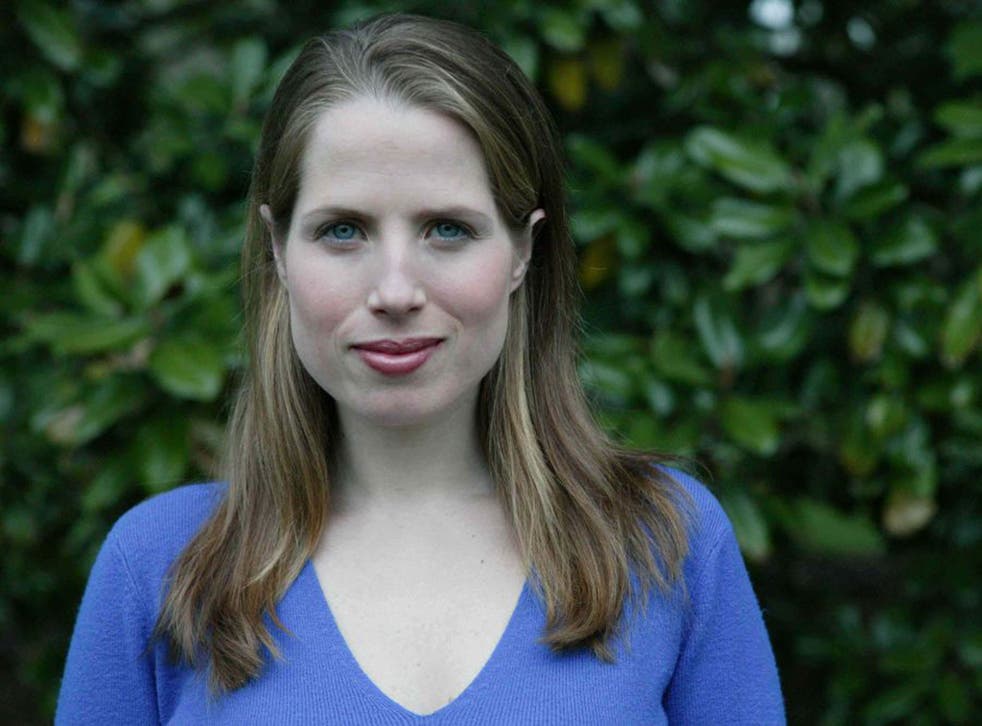 Nailed is the one film by David O Russell (director of American Hustle and Silver Linings Playbook) that no one has ever seen. Jake Gyllenhaal, Jessica Biel and Catherine Keener are its stars. This is a screwball political comedy about a young woman who loses her sexual inhibitions after a nail is lodged in her head. She sets off for Washington to fight for the rights of the bizarrely injured.
Fans of American Hustle and Silver Linings Playbook would love to see Nailed but, six years after it was shot, the film is yet to be released. "It never came out!" its 36-year-old screenwriter Kristin Gore (daughter of former US Vice-President Al Gore) sighs. "We shot it in 2008 and it still hasn't seen the light of day."
Rumours have swirled that the financiers will release it in a bastardised version later this year. Russell himself quit the project in 2010, and has long since moved on.
Gore takes the disappointment in her stride. After all, this is just a movie and her family's experiences have helped give her perspective. Seeing a film mothballed doesn't compare with her father's experience of having the 2000 US Presidential election "stolen" from under him.
As Nailed sits on the shelf, Gore has now gone on to make a very different kind of film. War Story, directed by Mark Jackson and produced and co-written by Gore, received its European premiere earlier this year at the Rotterdam festival. It stars Catherine Keener as a war photographer suffering from post-traumatic stress and hiding out in a small hotel in Sicily. This is a very downbeat film, focusing very intently on the grief and guilt of its central character.
Gore thought Jackson's original script was "beautiful and "powerful" but also "grim and difficult". Jackson invited her to help him re-write it. In refining the character of the photographer, she drew on her friendship with American photojournalist Molly Bingham, who was jailed for eight days in Abu Ghraib by Saddam Hussein's security services in 2003.
War Story is a shift from Gore's usual work. A former editor of the Harvard Lampoon who has written several comic novels and was part of the writing team on this year's Oscars show, she is better known as a satirist than for brooding dramas like War Story. However, as she is quick to point out, her 2011 novel Sweet Jiminy touched on a civil-rights era hate crime. She is also involved in the writing of Foxcatcher, a grim new drama by Bennett Miller starring Steve Carrell as John Eleuthère du Pont, the wealthy schizophrenic who murdered Olympic wrestler Dave Schultz.
Four days before shooting on War Story began, with the cast and crew already in Sicily, the financing unravelled.
"It's a common independent film tale... I guess," Gore says. The original producers left the project which was on the verge of being abandoned. She therefore stepped into the breach, helping piece the budget back together.
Access unlimited streaming of movies and TV shows with Amazon Prime Video Sign up now for a 30-day free trial
Sign up
"I accidentally produced it. I hadn't even planned to be there for the whole time. I packed for about a week and I ended up being there [in Sicily] for two months."
Gore's father turned up in Sundance for the world premiere of the film in January. "He really loved it. I double-checked to make sure he wasn't just being a supportive father. He actually believes it is an original piece of art. I prepared him before he saw it that it was a challenging art film about post-traumatic stress disorder. It's definitely not Little Miss Sunshine."
Yes, Gore has early memories of her father's Oscar-winning environmental documentary, An Inconvenient Truth (2006.) "I've seen some version of An Inconvenient Truth since I was born," she jokes. "It used to be pieces of paper on a wall." She was involved in the editing process and remembers the initial scepticism surrounding a film which was essentially "a global-warming slideshow." In the end, the film was an unlikely box-office hit and provoked fierce and (to Gore's mind) necessary debate about the climate-change crisis.
The Gore family "prized" creativity and storytelling. "I always wanted to be a writer from being a little kid onwards. My dad and my mum both had phases when that was what they did. My dad started out as a writer and a journalist and my mum [Tipper Gore] as a photographer."
Growing up, Gore remembers being taken to see Return of the Jedi in a little cinema in Tennessee and being "blown away by it." The Gores were passionate film-lovers. They liked everything from Casablanca to The Godfather, from Out of Africa and Star Wars to Hitchcock's thrillers.
The ferociously busy and prolific Gore has recently finished a new novel. She worked (she doesn't say in what capacity) on Spike Jonze's recent Oscar winner Her. She has written a screenplay called Racing Dreams that Lance Acord is set to direct for Dreamworks. This is about three youngsters from the Deep South who yearn to become Nascar drivers (and is based on a 2009 documentary.) She has also written a pilot for a Showtime TV drama that Bennett Miller will direct, and a half-hour HBO comedy to be directed by Jay Roach (of Austin Powers) fame.
As for her father's political career, that is not something she wants to emulate. Ask her about the "stolen" election of 2000 when Al Gore won the popular vote but was somehow denied the Presidency and she acknowledges her dismay at Washington politicking.
"I didn't like the direction that our country was going in at that time," she reflects on her "disillusionment" at how the expectations and prospects of millions of people were dashed by her father's controversial defeat. "It didn't turn out the way we hoped."
Gore deeply disliked the turn of American politics under the Bush administration. "There was a difference of values. It's hard when something is going in the wrong direction and you can't do anything about it." Rather than grumble on the sidelines or write a "cynical, dark" book about it, she embarked on her novel Sammy's Hill (2004). "I tried consciously to write a comedy and to reconnect with any positive parts of that world," Gore remembers. "The one thing I witnessed over and over were these pretty young people who would throw themselves into a cause larger than themselves and believe they could change the world."
In her fiction and screenwriting, Gore wanted to honour their idealism... but also to explore what happens "when it gets crushed". Humour, she suggests, is the best way to deal with disappointment. "I thought making it a comedy was a better way to go. I'd rather laugh about it than cry about it."
Join our new commenting forum
Join thought-provoking conversations, follow other Independent readers and see their replies