Interview
Lee Daniels: 'No one sees the world the way I see it – and certainly not these old white men'
The director of Precious tells Adam White about his new Billie Holiday film, cringing at his own movies, and why he thinks there would have been no Black Panther without his hit TV soap
Thursday 25 February 2021 11:03
comments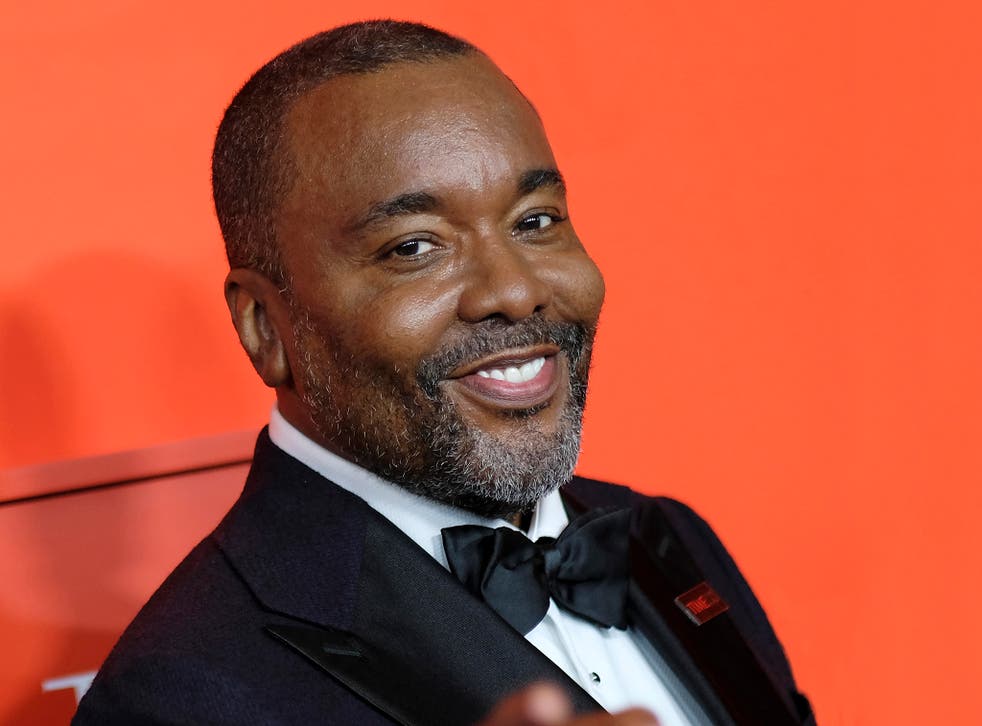 Lee Daniels is a filmmaker, but he's also a wavelength. You either get him, or you don't. The Oscar-nominated director of Precious and The Paperboy, and co-creator of the record industry TV soap Empire, makes polarising entertainment that sweats. There's often outrageous sex, flushed cheeks and the rampant excavating of life's taboos. "I know I'm in a lane of my own," he says firmly. "No one is going to experience my life or see the world the way that I'm seeing it. And certainly not these old white men that are interviewing me."
This (younger) white man is interviewing Daniels over Zoom. The 61-year-old director is at home in Los Angeles, with his face so close to the camera that I can see myself reflected in his glasses. He's perked up after a brief lag in press-junket enthusiasm because of a journalist who "sucked the energy" out of him while he was doing publicity for his new film, The United States vs Billie Holiday. He says that certain people tend not to understand "the Lee Daniels experience".
"No one else has been put in a trash can at five because they're gay," he says, referring to a horrifying incident with his father that he dramatised in Empire's first episode. "No one has witnessed, at seven, friends being shot over drugs. No one has seen so many men that they were intimate with dying, left and right, during the Aids [epidemic]. These old white guys don't understand my world. Once I [realised] that, I was okay with any critics that were coming for me."
If Daniels sounds defensive, it's because he's one of Hollywood's most divisive figures. Precious (2009), about a pregnant teenager living amid poverty and abuse, was a surprise Oscar darling, but was also criticised for being sensationalist and lurid. The Paperboy (2012) was a swampy neo-noir about a killer on death row, which saw Nicole Kidman urinate on Zac Efron. It drew poor reviews, which nearly broke him, but his reserved follow-up, the White House melodrama The Butler (2013), wasn't especially well-liked either. When you fully acclimatise to it, though, Daniels's work is bewitching – smart and baroque and as steamy as a hothouse.
The United States vs Billie Holiday features a revelatory acting debut from Andra Day as the legendary singer, who found herself in the crosshairs of the FBI due to her refusal to stop performing "Strange Fruit". The haunting blues number, first sung in 1939, became a standard at Holiday's concerts, and shone a spotlight on the lynchings and racist murders to which much of white America had previously been indifferent. While Holiday is defiant in the face of threats, she is privately crumbling beneath the weight of her heroin addiction. Daniels thinks the film is his best work. "I'm shocked at what I was able to do, just as a craftsman," he confesses. "I think it's the work of a more evolved filmmaker. One that is sober."
Daniels fought addiction throughout his first decades in Hollywood. He'd moved to Los Angeles in the early Eighties to pursue screenwriting, and by that time had already survived years of familial abuse and personal tumult. When he was growing up, his brother was in jail and his police officer father was murdered in the line of duty. Everything became about the hustle. In LA, he grieved, drank and snorted, founded businesses and worked in casting agencies and actor management. He produced Monster's Ball (2001), the film that won Halle Berry her Oscar, and wrote and directed 2005's Shadowboxer – all while under the influence of cocaine. An intervention while filming Precious led him to quit drugs, but he only stopped drinking four years ago.
"I felt like I could only do justice by Billie by being sober," he explains. "I was determined to tell this story without any inebriation. I understand Billie because I'm looking to heal, and part of the healing is not drinking or using drugs to take the pain away. I walked away being proud of myself for the first time."
He doesn't recognise the Daniels who made the grimy Shadowboxer, which starred Helen Mirren and Cuba Gooding Jr as quasi-incestuous assassins. "I'll see moments of myself during [old] interviews and I just cringe," he says. "I look at moments of the film and I'm embarrassed. I see a man that's struggling to find himself. But he was still living in the truth. Whatever that was, it was honest. Even if I don't understand who that was if I look back on it."
Sobriety looks good on him, he boasts. He says that his twin children, aged 25, whom he adopted with his former partner Billy Hopkins, have both commented on his newfound energy. He admires himself in his Zoom camera. "I look great for a 61-year-old man! Is this what not drinking does?"
Access unlimited streaming of movies and TV shows with Amazon Prime Video Sign up now for a 30-day free trial
Sign up
Daniels is playful and friendly, with a great knack for speaking to you as if he knows you. "What are these questions?" he howls after I ask about his trauma. "Is this gonna be a therapy session today? Because I've been around journalists! This ain't my first time at the rodeo." You could imagine him having chemistry with a brick wall. It might explain why actors love him and are prepared to go to places with him that they've never gone before. He convinced Stephen Dorff to flap about wearing nothing but a condom in Shadowboxer, Oprah Winfrey to smoke and drink and cheat on her husband in The Butler, and Mariah Carey to sport a hint of a moustache in Precious. Does Daniels cast brave actors, or does he bring bravery out in them?
"I make actors fearless," he says. "They know that this is very serious for me, and that my life is on the line, because so much of my life is in the stories they're telling." He prides himself on the relationships he's formed with many of his stars. "They're my family," he says. "And then sometimes we're at odds to the point where, like family members, it's bad. Some of my relationships have ended up really, really bad and that's been painful to me. Very, very painful to me."
Two, that we know of, stand out. There's the Empire actor Jussie Smollett, who was indicted in 2020 for staging a hate crime upon himself. He and Daniels, who had been close, are reportedly estranged. There's also Mo'Nique, who won an Oscar for her terrifying yet desperately sad performance as an abusive mother in Precious. She and Daniels had a high-profile falling out in the aftermath, with Mo'Nique claiming that she and Daniels disagreed about pay and the amount of promotion she did for the film. She's alleged that she's since been "blackballed" by Hollywood.
"I don't want to talk about it, please," Daniels says today, closing himself off for once. It's fair. It's also a shame. Daniels and Mo'Nique made magic together. In both Shadowboxer and Precious, she could be equal parts wild and tender, and seemed the perfect conduit for all of Daniels's creative urges. Does he think they'll ever resolve what happened between them? He grins. "I think that there will be a happy ending sooner or later. But, right now, I'm just trying to figure out what I'm going to do next."
Changing the subject, Daniels says he has several television series in development, and that TV is where he's finally made his fortune. He remembers being "broke" shortly before he sold Empire to the US network Fox (here, it was a smash for E4). "Who knew that I was gonna hit the jackpot with that f***er!" he laughs. He thinks the series, which starred Taraji P Henson and ended last year after six seasons, was a cultural turning point. "I don't want to brag, but I do think Empire changed the landscape of this whole Black renaissance," he says. "I think that there would not be a Black Panther or an Insecure or any of those television shows without me accidentally stepping into television."
Next, he's hoping he can do the same for gay men. "I would kill to do a gay horror movie! I did Billie for the addict in me, and Empire was really for my mom. So now, I wanna do one for the boys."
He shares a bit of a storyline he's been turning over in his head, something loud and sexy and violent, and all of it wrapped up in a grand statement about how we're living right now. It sounds characteristically audacious, and just another breathless ride in the Lee Daniels experience. Admit it: don't you want to come along?
The United States vs Billie Holiday is available on Sky Cinema from 27 February
Join our new commenting forum
Join thought-provoking conversations, follow other Independent readers and see their replies