Leonardo DiCaprio doesn't need your stupid Oscar
His goals in acting are probably greater than the recognition of a highly unreliable Hollywood academy
Christopher Hooton
Thursday 26 November 2015 15:48 Comments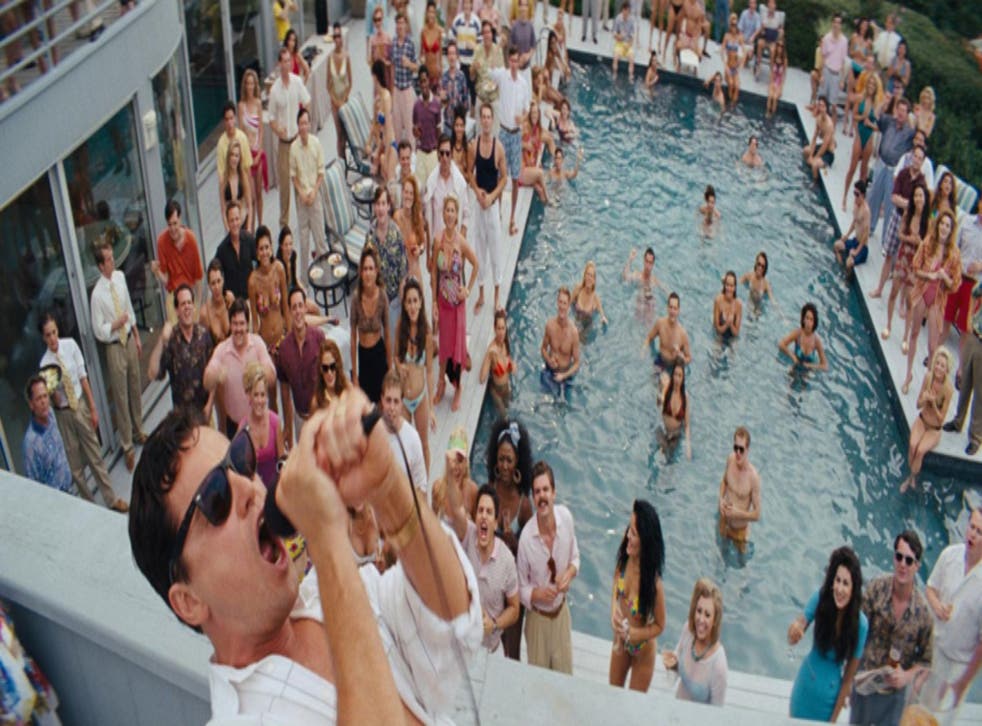 2016 is being tipped as the year Leonardo DiCaprio will "finally" win an Oscar, making up for all the ceremonies that, according to the internet, have left him weeping in his hotel room.
This, of course, is patently untrue, and given Leo's reputation, he more likely bypassed his hotel altogether and spent those evenings getting an Uber Lux from the Dolby Theatre directly to the Moon, where he would indulge in a wild night of saturnalia with awaiting supermodels, himself in perfectly good spirits.
'Oh, Leo's gone Oscar hunting again' people are saying of his latest movie, The Revenant, which is completely unfair. The film doesn't meet the criteria for Oscar bait - it not being a politically right-on take on a historic tragedy, nor seeing him play a disabled person, nor being titled with a woman's first name. Besides, it's directed by Alejandro G. Iñárritu, who, having won Best Picture for Birdman last year, probably isn't too bothered about fishing for awards.
Does DiCaprio deserve an Oscar? Yes. Is it something that plays on his mind? I highly doubt it. Award ceremonies have declined in importance in recent years (if they were ever important), now essentially reduced to a string of viral-friendly stunts with the occasional award dished out fairly perfunctorily - recipient rushed off the stage if they talk for longer than 30 seconds.
Here's what Joaquin Phoenix, a man of similarly magnanimous talent, said of the Oscars a couple of years back:
"I think it's bullshit. I think it's total, utter bullshit, and I don't want to be a part of it. I don't believe in it.
"It's a carrot, but it's the worst-tasting carrot I've ever tasted in my whole life. I don't want this carrot. It's totally subjective. Pitting people against each other. It's the stupidest thing in the whole world."
There you are. Joaquin Phoenix thinks the Oscars are carrots. Not even good carrots. He couldn't even in good conscience disguise them in a stew made for his mother. He hates them.
So for all the Leo Oscar memes that will again be circulating in the run-up to awards season, remember that Leo is probably actually busy focusing on making artful cinema for his own satisfaction or, you know, saving the planet.
When his obituary is written someday, he will be remembered as a superlative actor regardless of whether he was awarded a small tin statuette one time.
Register for free to continue reading
Registration is a free and easy way to support our truly independent journalism
By registering, you will also enjoy limited access to Premium articles, exclusive newsletters, commenting, and virtual events with our leading journalists
Already have an account? sign in
Join our new commenting forum
Join thought-provoking conversations, follow other Independent readers and see their replies