Flashbacks
Lock Stock at 25, as told by its stars: 'Guy Ritchie showed it to his mum and she was very upset'
Twenty-five years ago, an unknown filmmaker named Guy Ritchie kick-started a cottage industry of movies about guns, lads and hyper-stylish crime. Sam Moore speaks to many of the film's cast and crew about a British classic that became a cornerstone of Nineties cool
Wednesday 23 August 2023 06:30 BST
Comments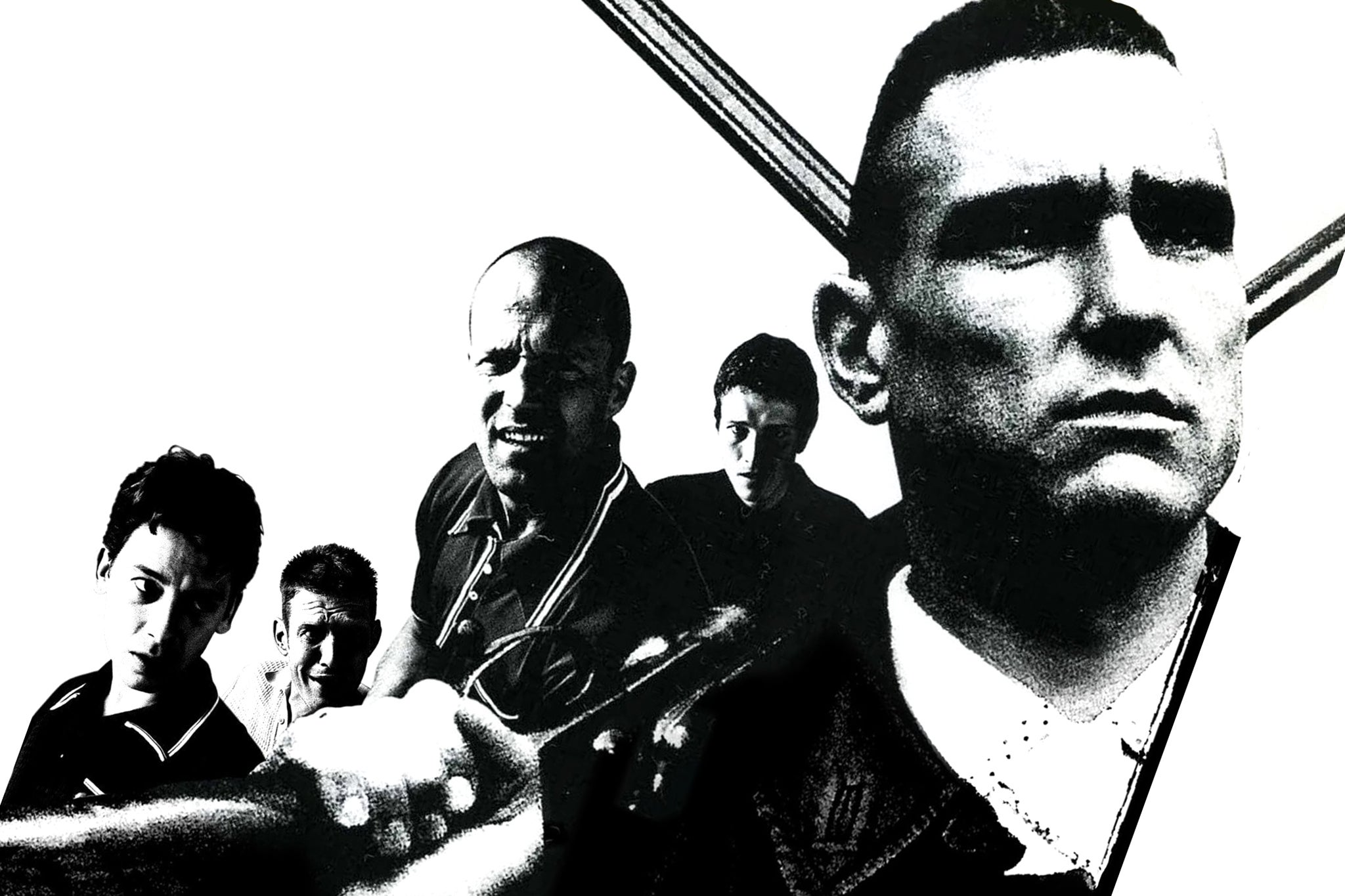 Where British cinema is concerned, there is a before Guy Ritchie, and an after Guy Ritchie. Nothing was ever the same once he unveiled Lock, Stock and Two Smoking Barrels. An entire cottage industry of imitators sprung up, practically overnight (and persevere to this day) – movies about guns and lads that were never quite able to recapture Ritchie's frenetic style, nor the magnetic chemistry between its ensemble of crooks, villains and perm-sporting Scousers.
A quarter of a century later, Lock Stock exists as a cornerstone of British culture. It was released at a time of Cool Britannia, Britpop and the Spice Girls. The Tories had just been booted out of power after nearly 20 years in Downing Street, and Tony Blair was telling us that things could only get better. British cinema too, was having quite the moment. The likes of Trainspotting, The Full Monty and Mike Leigh's Secrets & Lies had gone global. British period dramas were perennial Oscar favourites. Hugh Grant was one of the biggest stars in the world. But Lock Stock, with its swaggering confidence and Americanisation of traditional British gangster movie tropes, captured more than just a moment in time.
Sold as a sort of British spin on Pulp Fiction, Lock Stock revolves around a group of friends looking to pull off a heist after they fall half a million in debt to the type of man you certainly don't want to be in debt to. There are antique guns, copious amounts of cannabis and one of British cinema's most famous cliffhanger endings.
The film marked the acting debut of Commonwealth Games diver Jason Statham – who's currently putting his swimming talents to use in The Meg 2 – as well as footballer Vinnie Jones, famous for being one of Wimbledon's Crazy Gang and also grabbing Gazza by the balls. The film birthed lifelong friendships and extensive collaborative partnerships. No one involved with it came out of it the same. As Jones says… "it's been emotional."
With the film celebrating its 25th birthday on 28 August, many of its key players have reunited to tell the story of how it came to life.
"I thought he could have picked someone better – I mentioned Hugh Grant"
Despite his producers wanting A-list talent to star in the film, Guy Ritchie – who'd directed a well-received short called 'The Hard Case' but not yet a feature film – found a cast of unknowns (and a footballer) to bring his now seminal crime-comedy caper to the screen.
Nick Moran (Eddie): My agent kept saying there's this film everyone is up for but you're never going to get it. "No one will want to see you for it, here's a Chicken Tonight advert you can go for instead." I couldn't even get my foot in the door.
Dexter Fletcher (Soap): I had a call from my agent late at night about a script they wanted me to come [in for]. It wasn't greenlit yet. The next morning, I went to this reading and Max Beesley and Charlie Condou were there, too.
Jason Flemyng (Tom): I met Guy Ritchie and the truth was: Guy was only really trying to cast people who were realistic… people who could look after themselves. I certainly wasn't that. I was a big, soft lefty so I met Guy and managed to persuade him that I was a good idea.
Access unlimited streaming of movies and TV shows with Amazon Prime Video
Sign up now for a 30-day free trial
Sign up
Access unlimited streaming of movies and TV shows with Amazon Prime Video
Sign up now for a 30-day free trial
Sign up
Moran: Guy said everyone he had seen for the role had been too posh or too ugly. Nobody rocked his boat. An actor I knew said to him [he should audition me], and Guy went, "Go on then, bring him in". They sent me the script and it was so up my street it was ridiculous. It was like a bespoke suit. I auditioned with Guy and he started improvising and I went with it and [producer] Matt Vaughn was like, "This is amazing!". Afterwards, Guy walked me to the gate and said, "That was great – but in this business, it's all about names and faces… so good luck!" He patted me on the arm and off I went.
Fletcher: I [read] several different parts and Guy was just getting a feel for [everything]. I didn't have a part at that point until I randomly got a call one day asking me if I wanted to play Soap.
Flemyng: Tom was written as really fat. He was literally called Fat Tom. But [Guy] calls me and keeps the name because it was funny. Even though he was called Fat Tom, that didn't restrict who Guy was looking at for the part. Then he just decided to keep all the jokes about Tom being really fat.
Moran: Matt really pushed me on Guy. Guy was thinking names and faces and Matt thought, "This guy is really cheap and probably going to be the best for the role." They'd offered the role to everybody who was bankable – Ethan Hawke, Stephen Dorff, any American. It sounds like an awful idea now. None of the names wanted to do it. When I first auditioned there were pictures on the wall of Ray Winstone, Jude Law and Mark Addy. Ian Dury was supposed to be the barman. Eventually, I got the phone call and I was over the f***ing moon.
Gareth Jones (HandMade Films): We did offer it to Ray Winstone but he turned it down.
Jon Slan (Executive Producer): I wasn't really happy with who he picked to play the lead. I thought he could have picked someone better but he insisted on Nick. I mentioned Hugh Grant.
Jones: I remember when casting the Nick Moran role, we were watching audition tapes of Nick and another actor in the office and all the girls really liked Nick because he was charismatic.
Huggy Leaver (Paul): I had been in The Hard Case [which loosely inspired the plot and themes of Lock Stock]. I'd known [Guy] since he was a baby through his sister Tabitha and his dad knew my dad. He gave me the script for Lock Stock and asked me to play Dog. In The Hard Case, I played Jason Flemyng's character. He got Frank Harper to play Dog and offered me a different role.
Frank Harper (Dog): I auditioned and thought it went well but didn't hear anything until, out of the blue, they offered me Dog – I didn't read for [it] but I thought [it was] one of the best parts in the whole film. I heard the role was originally offered to Iain Glen and I've never had the chance to thank him for turning it down.
Ronnie Fox (Mickey): I used to work in Stratford and me and Kathy Burke became proper pals and she got me a role in [her 1997 film] Nil by Mouth, which I thought would be my first and only job. Later, Ray Winstone's agent calls and says I've been cast for Lock Stock. Not an audition, a job. I thought f***ing hell, that's a bit handy.
Moran: In the script, it said lean, mean-looking Vinnie Jones-type, so Matt went, "Why don't we ask Vinnie to do it?"
Niven Howie (Editor): Vinnie was amazing. He practised his lines with his wife who was reading as Hatchet Harry. He really, really wanted to get it right.
Alan Ford (Alan/Narrator): I had a call for a day's work and went to meet Guy Ritchie in Bethnal Green and he offered me a page of dialogue full of Cockney rhyming slang, which was easy for me. I was desperate for a day's work.
Moran: Matt phoned me up and said, "Sting's playing your dad." I'd been told it was going to be Terence Stamp, which would have been brilliant, or Albert Finney. But it was a complete blessing and he was a really nice bloke.
"Statham would say, 'I'm not a proper actor, you guys are proper actors'"
Before he was punching sharks and racing around Los Angeles to keep his heart pumping, Jason Statham was a diver for Great Britain. Then he was introduced to Guy Ritchie.
Fletcher: I certainly remember Jason Statham's audition.
Moran: Statham was a diver and he had lost his sponsorship and it was getting to a stage where he knew he was done as a diver and was about to start training as a stuntman. He then did an advert for [British fashion retailer] Stephen Marks for French Connection.
Fletcher: The audition was good enough to get him the job. Stephen kept saying to Guy, "Take a look at Jason – he has a great look and he's really interesting." It just clicked.
Moran: One of the smart things Guy does is surround himself with smart people that you'd be a f***ing idiot not to listen to. So if self-made millionaire Stephen Marks is saying, "Pay attention to this guy"... you pay attention
Fletcher: He obviously had this incredible presence and charisma. I don't even think he was aware of it himself.
Flemyng: To this day, he says "I'm not a proper actor, you guys are proper actors". But he's developed into a really talented, creative, precise technician as well. In those early days, all he had was instinct and natural talent and he was very meek about that but he loved it.
Moran: It sounds ridiculous now, but Matt told me to keep an eye on Statham. I mean, he didn't need much coaching. Most of Statham's big bits were towards the end of the shoot and by the time he did the "Beat you to death with a big, black rubber cock" speech, he was very comfortable.
Fletcher: I do remember Matt Vaughn saying Jason Statham's going to be the next Bruce Willis. At the time, we were like, "Don't be daft!", but he was insistent he was going to become a big action star. Sure enough, he called it.
"I started talking to him and he goes, 'You skinny little bastard'"
Once labelled the hardest man in Britain, Lenny McLean was a bare knuckle boxing champion and associate of the Krays. His natural charisma made him a movie star in waiting, but tragedy meant he never got to see what ended up being his very last performance.
Moran: I fell foul of Lenny on the first day of rehearsals. I started talking to him and he goes, "You skinny little bastard", and I hadn't done anything. I had a think about this and next day, I made him a cup of tea and he says "Good boy" and we were fine. All it was [was that] he'd looked at the call sheet, saw me as number one and thought, "I'll c*** him off and then [I'll] be number one." It was the prison thing.
Peter Wignall (Storyboard artist/camera operator): I was walking back from lunch with the focus puller and [actor] PH Moriarty comes out of Lenny's trailer. He tells him Lenny wants to see him and have a word because he's p***ed off. He says we have to reshoot the scene because you said he was soft. The focus puller goes, "Oh no, I meant the focus! Not that he was soft." PH Moriarty goes, "Well come and tell him then".
Flemyng: Lenny was a big fan of Elvis and so was I. I had this Japanese cassette that was a rarity, some limited edition thing, and I'd left it out and Lenny picks it up and goes, "I love Elvis." He asked me what it was and I said it was Japanese. He said, "We're gonna get another one of these and then you can have that one – good boy."
Leaver: Lenny knew he wasn't well but he didn't know what it was. He kept getting out of breath and he'd be like, "I need to get fitter and do more running." Of course he had lung cancer.
Moran: Vinnie Jones was only supposed to [work] three days but then Lenny started having treatment for cancer. He started getting slower and slower and kept falling asleep. He started getting grouchy, which was dangerous. Matt had the idea to give Vinnie more scenes. It was lucky for Vinnie and unlucky for Lenny.
Flemyng: [After Lenny] passed, Lock Stock was number one at the box office and his book was number one at Waterstones, so it was a real shame.
"He tells Brad Pitt: 'Stand behind that caravan, pretend you're having a s***'"
Today, Guy Ritchie is among the most famous – and arguably most talented – British directors of his generation. Back in 1998, though, few knew his name. But even as a young filmmaker, he wasn't short of confidence. Nor was he intimidated by a six-week shoot that had its fair share of drama.
Flemyng: Guy was super strict in the sense that he wanted his words repeated exactly as written. Like all great writers. You didn't learn it roughly, you learnt it properly. The script was so specific and had such rhythm to it.
Moran: It's a cross between Harold Pinter and Only Fools and Horses.
Ford: I didn't have particularly high hopes for it, because the script was a bit of a mess and I didn't think it was going anywhere. But I was completely wrong and I've never prejudged anything since.
Flemyng: I don't want to be the person who bigs Guy up too much because he doesn't need it – he's just supremely confident. And that confidence is infectious. He'll just be like, "Say the silly line". And he never changed. On [his Lock Stock follow-up] Snatch, when Brad Pitt arrived on the first day on the campsite, Brad goes, "How should I say this line?", and Guy goes, "Stand behind that caravan, pretend you're having a s***, stand up, do your belt up and say the line".
Fox: I'm 20-odd years old, running around with a Bren gun, getting covered in claret. It was f***ing marvellous.
Wignall: A lot of the heavies in the poker scene were actual heavies and they were getting p***ed off that it was taking so long. Guy said to one of them, "Get a bit p***ed off with PH Moriarty because you think he's been cheating the cards". The little guy jumped up on the table and tried to kick the chap. It was for real but we kept it in there.
Moran: Vinnie got arrested halfway through filming. He'd beaten up a neighbour, like really smashed him up and Matt phoned me saying he's been arrested and we have to change filming around. I go to set and later Vinnie turns up in a paper suit as he'd come straight from the cells to set. He was capable of his own bits of drama.
Moran: On the last day of filming, I went to the pub with Guy. We had a couple of glasses and he said, "I can't believe I've done it. I can't believe I've finished it. Every day I was expecting someone to tap me on the shoulder and say it's over."
"I can still remember vividly when Madonna phoned"
After production wrapped, Ritchie and editor Howie got to work assembling the finished movie. Heavy-hitters got involved with the soundtrack, and test screenings significantly altered elements of the film's ending… while one performance was lost entirely.
Ian Neil (music supervisor): I think Robbie Williams [on the soundtrack] was a Matthew Vaughn idea. He gave us this random song.
Moran: Robbie was trying to be cool. He'd left Take That and wanted to be one of the boys and nobody was taking him seriously. He wrote "Man Machine" for that section in the film. But Robbie was not hot in America. They ditched his song for the US version and I had him screaming down the phone because he wasn't happy. That was when Madonna and Maverick Records got involved for the American release of the soundtrack.
Neil: I can still remember vividly when Madonna phoned. I was at their offices and Guy's assistant said, "Madonna is on the phone." It was a hot day but Guy was a lot hotter under the collar than he might have been.
Slan: There was a woman in the movie, played by [model] Laura Bailey. It was clear that either she couldn't act, or Guy couldn't direct her.
Neil: [She] played Nick Moran's love interest and she was shocking. I think everybody had the same comment because the next time I saw the film she was left out altogether.
Howie: We tested [the film] and all the comment cards said, "Lose the girl." I think it was partly because they'd been forced into putting a love interest in the film and it didn't work. Guy was away on holiday skiing and we made a version without the girl but we were missing an ending.
Wignall: The original ending was weak. The guys got the girl and the money and there was a scene with Vinnie Jones and his son where it pulled back to reveal someone was chasing them.
Howie: In the edit, someone brought up the ending of The Italian Job and then the idea of hanging off a bridge with the guns. We also had the issue of Jason Flemyng growing his hair out for another film.
Flemyng: Everything with me wearing a hat was a reshoot. We shot the [new] ending guerilla-style without council clearance and basically I just hanged off the bridge.
Wignall: There was no stunt coordinator. Jason just leaned over the bridge with the phone in his mouth. These days there'd be a harness and everything.
Howie: Guy showed the film to his mother and she was very upset with some of the language, so a lot of the egregious dialogue was cut.
"Tom Cruise f***ing loved it"
Released in the UK in August 1998, and then in the US in March 1999, 'Lock Stock' became a phenomenon, grossing $28m worldwide on a budget of $1.4m. A TV spin-off was launched in 2000, and Ritchie became one of the most sought-after directors in Hollywood.
Fletcher: The Americans just loved it. I went over to LA with Matt and Brad Pitt had seen it and said, "I don't know what Guy is doing next but I want to be in it." Tom Cruise endorsed it as well. Tom f***ing loved it and stood up for it publicly in a room full of very high-powered people and said it rocked.
Moran: I think [producer, filmmaker and wife of Sting] Trudie Styler organised that screening with Tom Cruise. We were one show of hands away from going straight-to-DVD.
Flemyng: It was one of the happiest moments of my life. I was walking down Kensington High Street with Matt the weekend the film came out and we snuck into a screening. The cinema was packed and the place was roaring.
Moran: We did TFI Friday and the day after I was wandering around London like I was Elvis.
Harper: Dustin Hoffman was at the premiere and said to me I really enjoyed your performance. I remember quoting film lines with my father when we were young. Now people were quoting "Will everybody stop getting shot?" at me.
Fletcher: Trudie Styler organised a charity night at the Globe where we all did Shakespeare. Vinnie was Romeo, Statham was Tybalt and I was Benvolio. We did the fight scene and Statham came down from the f***ing ceiling. The place went f***ing nuts when Vinnie came out and did five lines of very abbreviated Shakespeare.
Moran: Statham, bless him, learnt all the lines and when he does the sword fight he runs up the wall and does a backflip and everyone on stage is looking around thinking, "Has he just f***ing done that?" Vinnie doesn't know what the f*** is going on so he had a comedy moustache and just goes, "What ho" and gets a big laugh.
Fletcher: Statham would make a good Macbeth. A very dark Macbeth who's got the war about him.
Moran: I did get myself into some ridiculous situations, like being on a yacht with Hugh Hefner and shaking hands with the Dalai Lama on the same day. I actually went from the Dalai Lama to Cannes for a film I did with John Hurt, and Ivanka Trump was DJing at a party and I got into a blazing row with her.
Fletcher: There was a time where we were in Liverpool in the same hotel as the Spice Girls and it was Mel C's mum's birthday. They invited us and we ended up spending the night with the Spice Girls and their families, which was odd but stuff like that was happening all the time.
Moran: I burnt too quickly, too brightly. I was flavour of the month for literally a month, then everyone turned on me. Only now do I realise how out of my depth I was. I take responsibility for a lot of the f***-ups, but nobody was there to tell me how to deal with it. Fame is overrated but I'm glad I did it.
"I don't think there's the appetite for laddish stuff anymore"
Twenty-five years after the film's release, Jason Statham, Nick Moran and Jason Flemyng reunite with Dexter Fletcher at the premiere of 'Ghosted', the Chris Evans/Ana de Armas romcom that Fletcher directed. The pictures are plastered all over the press. But could the gang ever get back together on screen?
Fletcher: It'd be great if Guy wrote a follow-up. We all look remarkably different except Stath.
Flemyng: When he was 30, Statham looked about 40 and now he's 50 he looks about 40.
Fletcher: Maybe there's a chance with Guy getting more back to his roots lately. But he might think it's a backwards step because [the film has] such a great ending. It's like saying, "How do you make part two of The Italian Job?". I'd love to do another film with those three.
Flemyng: I don't think there's the appetite for laddish stuff anymore and maybe that's right – but if we ever did anything, we'd all be in very different price brackets.
Fletcher: We're all still really close friends. For the Ghosted premiere, I called them all and they all said they were around. I didn't think about it being a good opportunity for Ghosted, it was about being f***ing together again. It's just that we laugh like f***ers.
Flemyng: It was hard for me because it said in the papers, "Jason Statham looks exactly the same, Dexter Fletcher is dressed to the nines, Nick Moran looking as erudite as ever and Jason Flemyng is barely recognisable". The cheeky f***ers!
Join our commenting forum
Join thought-provoking conversations, follow other Independent readers and see their replies