How the London Film Festival 2017 is awash with female screen legends
The bill for the 2017 edition of the BFI London Film Festival bucks the trend that older actresses are often overlooked in the film industry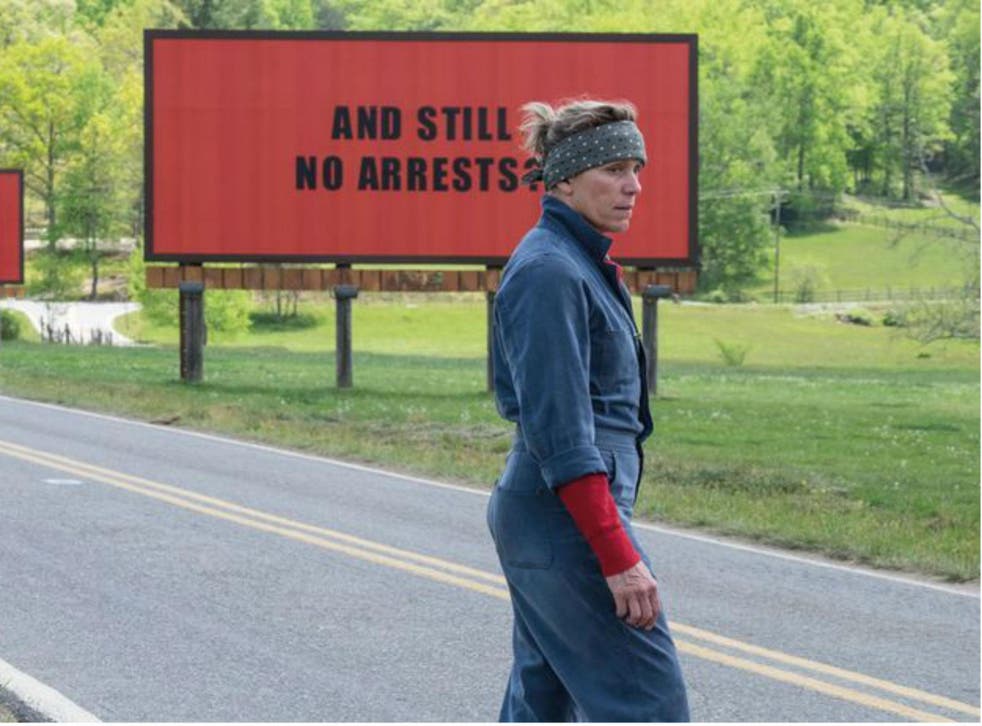 In contrast to the always topical news that older women are often overlooked for a younger generation of ingenues, the BFI London Festival is showcasing a host of lead performances from female legends of the screen.
At 30, Emma Stone's male co-stars in Birdman, Aloha, and Irrational Man, were 53, 45 and 40. At 18, Scarlett Johansson was paired romantically with 34-years-her-senior Bill Murray in Lost in Translation. Oscar-nominated Maggie Gyllenhaal found herself already "over the hill" when at 37 she was told by a Hollywood producer she was too old to play the lover of a 55-year-old man. "In the world of movies, men can grow old, but women tend to disappear once they hit 40," says Kate Kinninmont, chief executive of Women in Film & Television UK. "Cate Blanchett put it well when she said that actress years are like dog years."
From Pretty Woman to The Girl with the Dragon Tattoo plus many films that came before and since (let's not get started on the Bond franchise), it's a well-known fact that in Hollywood there is a massive discrepancy in the treatment of male and female actors as they age: while work often dries up for women after 40, their male counterparts continue to bag lead roles, paired with love interest decades their junior, well into their fifties and beyond.
Here to buck that trend is the 61st BFI London Film Festival. Long lauded for its progressive grasp of diversity and providing a platform for emerging and established talent, the bill for the 2017 edition is awash with central performances from female veterans of the screen.
Before its launch, festival director Clare Stewart spoke of how the LFF takes its role of influencing change in the film industry very seriously, with a commitment to shining a light on the scenario both in front and behind the camera for women in film. "In terms of overall storytelling, the industry needs to be more responsive to what is now clear appetite for more representative stories to be told," she says.
Kinninmont adds: "For a long time distributors assumed that their main audiences were men aged 19-25. This has shifted now that most young people watch movies on Netflix and tablets. The main cinema audience is older and older women in particular have significant audience appeal."
For this year, Stewart was excited about varied and textured roles from the likes of Frances McDormand and Kristin Scott Thomas headline the galas, "roles that give them more depth and more to play with both in terms of the nature of the characters themselves and the screenplay and dialogue", she says.
Amid 243 features from 67 countries screening in 15 cinemas across 12 days, we look at some of the screen legends you can expect to see leading the charge.
Frances McDormand, Three Billboards Outside Ebbing, Missouri
Frances McDormand, who has won the hat-trick of an Oscar for her role in 1996 Coen brother's cult classic Fargo, an Emmy for 2014 miniseries Olive Kitteridge and a Tony award for Broadway play Good People, is being tipped for further award success for her performance in Martin McDonagh's Three Billboards Outside Ebbing, Missouri, which features in the festival's closing gala.
Access unlimited streaming of movies and TV shows with Amazon Prime Video Sign up now for a 30-day free trial
Sign up
McDormand, now 60, plays the foul-mouthed and provocative Mildred Hayes, an aggrieved mother chasing justice for the unresolved murder of her daughter. She finds herself embroiled in a feud with the local authorities, namely the town sheriff (Woody Harrelson) and his second-in-command (Sam Rockwell), even resorting to publicising her messages on the town's billboards.
McDormand's complex and unflinching performance as Mildred is being noted not least for raising questions about what roles women can and cannot play – and at what age. The Oscar-winning Irish playwright and director of In Bruges fame reportedly wrote the part specifically for McDormand. According to McDonagh: "Mildred was someone strong, determined and raging, yet also broken inside. That was the germination of the story."
McDormand described channelling a John Wayne-esque character of the male-dominated Western ilk in lieu of an equivalent female icon to draw on. Walking a fine line between tragedy and comedy, the film explores the idea of rage as a valid response to grief: "I believe she does what she does because she can't find her vulnerability," she says of the character. "She can't access those emotions. It's much easier for her to throw a Molotov cocktail than to cry."
Closing night gala, Sunday 15 October, 7pm at Odeon Leicester Square
Annette Bening, Film Stars Don't Die in Liverpool
Annette Bening takes the lead in director Paul McGuigan's Film Stars Don't Die in Liverpool alongside Jamie Bell, a true story adapted from a memoir by Peter Turner. At 32 Bening was shocked to find she had already been boxed in the "older woman" demographic; but at 59 now has four Oscar nominations, a Bafta for her much-lauded performance in American Beauty and two Golden Globe for Being Julia and The Kids Are All Right under her belt.
In the new film she plays Hollywood legend Gloria Grahame. The film follows the star at a point in her life when the big screen has been replaced with small theatre performances and her health is starting to fail. Grahame retreats to the family home of Liverpudlian actor Peter Turner (Jamie Bell), where she is cared for by his mother (Julie Walters) and an old romance is rekindled between Grahame and Turner.
The film challenges the concept of a "fading star" and explores the oft-overlooked relationship between an older woman and younger man, with festival director Clare Stewart in particular noting that Bening's Grahame shows "someone who is very vivid and lively and still very much alive in terms of sexuality and her desire for romance".
The Mayfair Hotel gala, Wednesday 11 October, 7.15pm at Odeon Leicester Square
Nicole Kidman, The Killing of a Sacred Deer
Yorgos Lanthimos directs Nicole Kidman in suspenseful thriller The Killing of a Sacred Deer opposite Colin Farrell, Barry Keoghan, and Alicia Silverstone. Kidman plays ophthalmologist Anna who, with her surgeon husband and two children, inhabits an idyllic-seeming suburban existence which is unsettled when a strange young boy begins insinuating himself into the family's life.
Now 50, Kidman has enjoyed a sustained career in the Hollywood limelight, with highlights including Best Actress for The Hours in 2003 and most recently an Emmy for the role of Celeste in series Big Little Lies. The actress used the latter opportunity to pen an powerful essay on the subject of domestic abuse, writing in Porter magazine: "It never occurred to me that I should be at a disadvantage because I was born a girl. The idea that women and men are equal is part of my DNA." If Lanthimos' 2015 surreal satire The Lobster is anything to go by, we can expect something of the macabre order from Kidman's latest role.
Headline gala, Thursday 12 October, 7pm at Odeon Leicester Square
Kristin Scott Thomas, The Party
In Sally Potter's smart comedy The Party we have Oscar-nominated Kristin Scott Thomas, 57, playing an opposition politician who is celebrating her promotion to the shadow health minister – and potential future career at the top of government – with an intimate soirée in her London home. Shot in black and white and unfolding in real time, the 71-minute movie follows her, her husband Bill (Timothy Spall) and her guests, including old friend of Jenny (Patricia Clarkson) with her boyfriend Gottfried (Bruno Ganz), banker Tom (Cillian Murphy), Bill's university buddy Martha (Cherry Jones) alongside pregnant partner Jinny (Emily Mortimer) as they wander outside of reserved conversation into revelations and farcical drama.
After soaring to fame in the Nineties with roles in The English Patient (she missed out on Best Actress in the 1997 Oscars to Frances McDormand) and The Horse Whisperer, Scott Thomas has since taken a number of breaks from the big screen due to competing demands on her time and a preference for the stage. It was Sally Potter's film plus Joe Wright's recent Darkest Hour alongside Gary Oldman as Winston Churchill that lured her back: "I just got fed up with filming," she told Variety. "It's taken Sally Potter and Joe Wright to give me the taste again. I'm actively looking for the things that I want to do."
Special presentation, Tuesday 10 October, 8.30pm at Embankment Garden Cinemas
Sally Hawkins, The Shape of Water
In Guillermo del Toro's (Pan's Labyrinth) Cold War-set fantasy The Shape of Water, 41-year-old Sally Hawkins plays Elisa, a mute janitor who in a top-secret US laboratory starts to communicate with a strange, aquatic creature (Doug Jones) that has been captured and kept there. As her character builds a connection with the creature, she is increasingly alarmed by its treatment by the head of research Strickland (Michael Shannon) and is determined to fight for what's right.
The Mexican director reportedly wrote the role with the London-born actress (who already won a Golden Globe for her performance as Poppy in Happy-Go-Lucky in 2008 and an Oscar nomination for Blue Jasmine) in mind and her quiet, emotive performance's potential for award success is being heavily speculated.
American Airlines Gala, Tuesday 10 October, 7.15pm at Odeon Leicester Square
What these strong female lead roles share is a move away from the all-too-common stereotyping for women of a certain age as only a mother, grandmother or, as Liv Tyler once put it, effective demotion to "second-class" Hollywood citizens, and a clear demonstration of the central, complex and meaty characters that can and should be available to women of all ages in a world of varied and representative storytelling.
As Kinnimont says: "It's brilliant to see great actresses like McDormand, Bening, Kidman, Hawkins and Scott Thomas cast in leading roles. Things are changing for the better, but ask any woman: not fast enough."
The BFI London Film Festival takes place from 4 to 15 October. www.bfi.org.uk
Register for free to continue reading
Registration is a free and easy way to support our truly independent journalism
By registering, you will also enjoy limited access to Premium articles, exclusive newsletters, commenting, and virtual events with our leading journalists
Already have an account? sign in
Register for free to continue reading
Registration is a free and easy way to support our truly independent journalism
By registering, you will also enjoy limited access to Premium articles, exclusive newsletters, commenting, and virtual events with our leading journalists
Already have an account? sign in
Join our new commenting forum
Join thought-provoking conversations, follow other Independent readers and see their replies