You Were Never Really Here's Lynne Ramsay interview: 'I remember in one take, Joaquin Phoenix was walking towards the camera and I saw the devil'
The director's new mid-life crisis action movie 'You Were Never Really Here' is Cannes winner of Best Screenplay for Ramsay and Best Actor for Joaquin Phoenix, who plays an ex-soldier who tracks down missing girls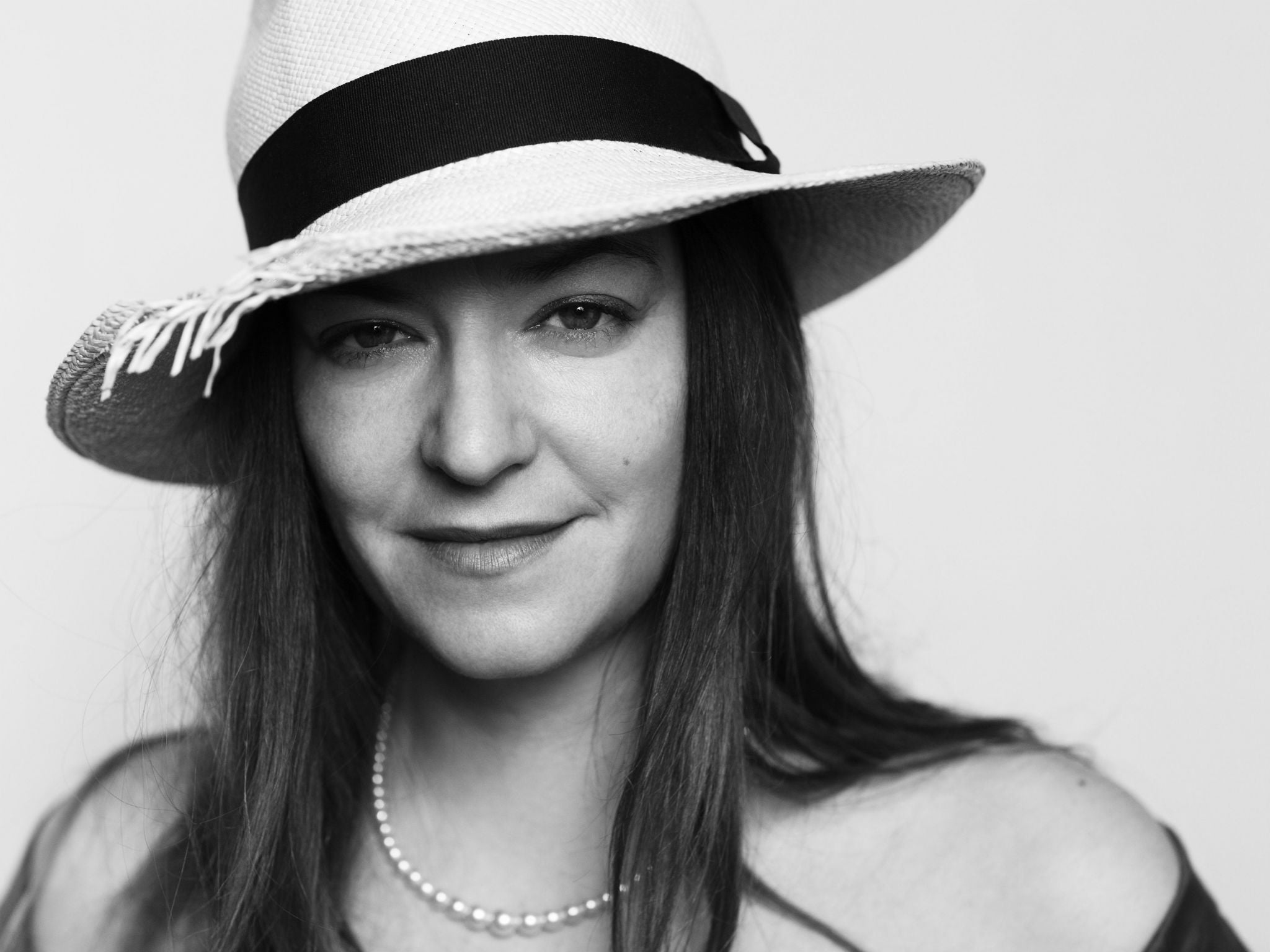 Just as much as a James Cameron or Guillermo del Toro, Lynne Ramsay builds worlds. Her 1999 debut Ratcatcher won Cannes acclaim for giving Glasgow streets like those she grew up in heightened sensuality, from a rich magenta stairwell looming like a stairway to heaven to the bin bag a hearse door thuds into. Morvern Callar jettisoned any thought that Ramsay was a social realist, as Samantha Morton's title character drifts through Costa del Sol raves on eddies of colour and sound. This was more like the rarely visited, magical British film kingdom of Powell and Pressburger or Nic Roeg than the mockney cool of her then peers.
Ramsay has sometimes seemed better known for the films she didn't make: The Lovely Bones, which she developed only to be gazumped by Peter Jackson, and Jane Got A Gun, a western she walked off before the first day's shoot in 2013 because she doubted the producers' intentions. The phrase "you'll never work in this town again" was invented for such stubborn conviction.
Yet between these catastrophes was the triumph of We Need To Talk About Kevin (2011), in which Tilda Swinton was lost in the guilty undertow of her unloved son's mass school murder. Now, there's You Were Never Really Here, Cannes winner of Best Screenplay for Ramsay and Best Actor for Joaquin Phoenix as Joe, an overweight man living with his mother in the aftermath of his father's violence, who's also a remorseless rescuer of children from paedophiles. Like Kevin, Ramsay's latest is fractured by bad memories and pulses with dread. I've never been so fearful for a man so adept at dismantling people with hammers.
"Ah, bless," Ramsay laughs, ducking back into her Soho hotel after a cigarette break undeterred by the Beast from the East. "Samantha Morton came to the screening last night and was a bit shaken up by it. She said it was like a Francis Bacon painting. It's quite an experiential film, so the synopsis does it a bit of a disservice. I wish it just said, enjoy the trip."
Ramsay has also endeavoured to keep the "compelling, page-turner" qualities of the Jonathan Ames novella of the same name, which she's turned into "a mid-life crisis action movie", both her and Phoenix's first such genre work. Perhaps only Phoenix would mark his action debut by making his body so ponderous and doughy. His masculine bulk undermines the whole idea of vigilante action heroes. "In the novella, he's not described as having that weight," Ramsay agrees. "It was like this body armour. He was a bit like the Hunchback of Notre Dame, the way he walked and his shoulders." She demonstrates Joe's shambling, bent gait. "Later on I thought about Harvey Keitel in The Piano – the brutish thing, and the girth. It's not the cut, steroid body that you see a lot that's supposed to represent power. It's something more human, more vulnerable, and more terrifying."
Working with Phoenix was initially "terrifying", then mutually thrilling. "I remember in one take, he was walking towards the camera and I saw the devil. The demon has cometh! There was this Robert Mitchum [in The Night of the Hunter] thing almost. We knew we wanted black humour, we knew we wanted tenderness, and to contain them all within what felt like a demon at times!" Still, there are lovely photos of Phoenix peering over the much shorter Ramsay at the camera, looking like an affable, hippie bear. "He kind of is. He's quite a sensitive guy, so to play a guy like Joe is against type. He's got a feminine side. We spent every spare minute challenging every cliché or anything that felt dumb. He's really instinctive, and with him the work finishes when he's finished the film. He's not one to intellectualise or analyse afterwards."
Now that Daniel Day-Lewis has retired to, presumably, cobbling, Phoenix is the most enigmatic male actor working, personally unknowable, and so bored by fame he turned it into the self-destructive performance art of the mockumentary I'm Still Here (2010). Swinton, that sphinx-like, androgynous admirer of Buster Keaton, equals his enigma, as does the young Morton who moved through Morvern Callar in a trance. Does Ramsay favour such mysterious actors?
"I think all of the actors I've worked with have been a little outside of things," she considers. "Tilda started with Derek Jarman, and I remember on the set of Kevin she was asking the gaffers, 'Can I help you with the lights?' She says things like, 'Will you show my back-fat?', you know! Because that's more authentic. Same with Joaquin or Samantha, or Ezra Miller or John C Reilly [the latter two played killer son and father in Kevin]. They don't give you the pat answers. They don't talk about how they evolved the character, the stuff you sometimes say in junkets. It's an internal process."
Ramsay's films, too, feel like they take an enigmatic angle on the world, inspired by detached characters from the soon-to-be-dead young boy wrapping his head in net curtains at Ratcatcher's start, to Joe's plastic bag-wrapped, suicidal head at the start of You Were Never Really Here. "I like films when they're really experiential and sensuous," she says. "I watched a lot of films when I was a kid, and I remember getting really into things, till my mum used to say, 'Lynne, Lynne…', and she thought I was going deaf or something. Because I came from a big, noisy family, and I was able to cut out the world. My mum said I was a brilliant kid because she would just give me a paper and a pen and I'd be there for hours. I liked to go into my world. I like to get inside things, including making a film. And to play a bit."
Access unlimited streaming of movies and TV shows with Amazon Prime Video
Sign up now for a 30-day free trial
Sign up
Access unlimited streaming of movies and TV shows with Amazon Prime Video
Sign up now for a 30-day free trial
Sign up
Ramsay denies her films takes a detached view. "I think they're completely immersed, like they're completely outside of something. Films I've really liked are when you've walked out and you're still in that movie for a while. That's virtual reality for me, to go into a theatre, especially with the use of sound – a subconscious thing that's underestimated. I remember seeing Blue Velvet when I was 15, and half the audience walking out, but I thought my life had changed. It was a dark night in Glasgow and it felt like Blue Velvet outside."
Such intense cinema-going was perhaps inherited. "It wasn't until later on that I realised just how much my parents were film buffs. Because they were just working-class people, but I remember my mum telling me she went to see The Picture of Dorian Gray [1945] and she lost her bus fare, and was so frightened on the way back because she was so in the movie."
Ramsay's immersive tendencies extend to her time on set. When an inexperienced young actress was nervous about a topless scene in Morvern Callar, she took her own top off in solidarity. Seeing that Phoenix was physically suffering during an underwater scene in her new film, Ramsay dived in with him.
"You're in a really vulnerable position as an actor," she explains, "and going on a journey like this, there has to be a lot of trust between the director and actor. I could see he was in physical pain, that water was sub-zero and disgusting as well. He thought it was hilarious. But it was a moment where I'm going to go with you, I'm here, don't worry. I don't walk through scenes [though Phoenix has recalled her essentially doing that]. But I find myself strangely like a mirror. When I was filmed behind the monitor on Morvern Callar, everyone was laughing at me. Because whatever Sam was doing, I was into it with her."
It sounds as if Ramsay sometimes experiences the films, as much as makes them.
"It's not so much I'm in it, or I'm them. It's more feeling what they're going through. In order to film it properly, or in order to understand. To be there. Again it's like those drawings when I was a kid. I'm so into things that sometimes I don't realise I'm almost doing the same footsteps, or walking in the same way, or thinking about the same things. Trying to walk through it and work out how it feels, because someone's going to do it for you, and you should know."
You Were Never Really Here - Trailer
It actually suits Ramsay if the film she's making becomes a real, intense physical situation, as You Were Never Really Here did in New York's long, hot summer of 2016. "It's like the ghost in the machine sometimes. I remember with Ratcatcher, in the script it was beautiful blue skies and sunny every day, but it rained constantly. You have to go with what the film is going to be. And I never thought I'd shoot this in a brutally hot summer in New York. But now I look back at it, it couldn't have been any other time. Because it's got grime and sweat in it. There's an electricity in it, a kind of hallucinogenic thing, because everyone felt like they were going to faint, it was so boiling."
"I can't sleep at night if I feel something's a compromise," Ramsay said back in 1999. It's an attitude which had never buckled, but at a cost. Her unmade films have been followed by periods of sometimes literal mourning, as when both her dad and her friend and co-writer of Morvern Callar and the original The Lovely Bones, Liana Dognini, died, after the latter project was taken from Ramsay. Does she feel strong, looking back at her four uncompromised features – or weakened by the lost ones?
"Sometimes I feel people focus on these things, and they happen to every director, and you don't even know," she says, not in the mood for confessional wallowing today. "There's so many films that got away. Just being in love with making films makes me carry on. It's like Fitzcarraldo, it's pushing the boat up that hill…"
Werner Herzog's crazed production, in which the director replicated his protagonist's hubristic achievement of dragging a steamship over an Amazon hill, still defines directorial commitment. I'd only been thinking this morning, I tell Ramsay, that if anyone could repeat it today, it would be her.
"Alright, well – we should do it!" she laughs. "But there are so many amazing contemporary directors I know that are pulling that boat. If you want to achieve a real labour of love, it can be painful, too."
'You Were Never Really Here' is in cinemas from 9 March
Join our commenting forum
Join thought-provoking conversations, follow other Independent readers and see their replies