Mad Max: Fury Road: One of the greatest action films of all time? Here are the top 12 according to Metacritic
From Lord of the Rings to Zero Dark Thirty, all the best action films right here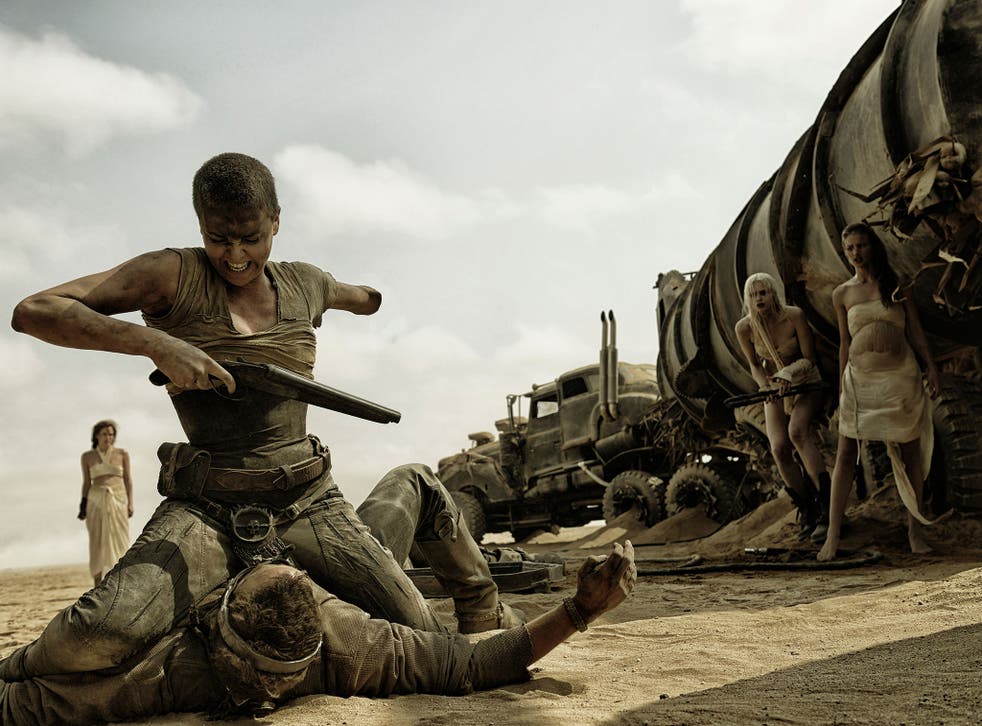 Mad Max: Fury Road was never meant to be that good. An action movie set in a dystopian future, based on a 1979 car-porn flick: people weren't expecting a whole lot.
Over at Metacritic, fans predicted critics would score the film 69 on average, just above the 65 predicted for Jurassic World but behind the 73 awarded to Avengers: Age of Ultron.
Avengers fell short of its prediction, with an actual score of 66, yet Mad Max surpassed its own by quite some way. With 42 critic scores logged, the movie now stands at an impressive 89, cementing its place as one of the top rated action films of our time.
So, where does Mad Max stand compared to other action films? Here's a brief look at the top 12 according to Metacritic, not including re-releases.
12. Gangs of Wasseypur
Released in two parts due to its enormous length (319 minutes!) this Indian crime flick quickly became a cult classic. Following a deadly mafia war between rival families, Gangs of Wasseypur was well received by critics who praised its breathless pace, inspired violence and Bollywood routes.
11. Mad Max: Fury Road – 89
"This is the post-apocalyptic movie to end all post-apocalyptic movies", read our review of the Tom Hardy starring masterpiece.
Before the film was even released, however, Male fans of the original were furious that Cherize Theron's character had more lines than Hardy's. A quite bizarre reaction, especially considering in Mad Max 2, Mel Gibson's Max only had 16 lines of dialogue and two of them were "I only came for gasoline."
10. House of Flying Daggers – 89
The 2004 martial arts film debuted at Cannes and was greeted with a hugely enthusiastic response, critics reportedly giving it a 20-minutes standing ovation.
What made House of Flying Daggers so great though was its fantastic use of colour, typical of Zhang Yimou, leading to the New York Daily News calling it "The most gorgeous movie of the year."
9. The Incredibles – 90
Pixar struck gold, again. Their 6th film was one of their more risky ventures as Brad Bird, the sole writer and director of the film, had only ever directed one feature film, box office flop The Iron Giant.
Luckily they put their faith in Bird and in the process gave us the animated superhero family we know and love today.
8. Saving Private Ryan – 90
Possibly the greatest World War II story ever told, the Tom Hanks lead classic was of epic proportions. Fans and Critics alike adored Steven Speilberg's emotional rollercoaster which went on to be nominated for 11 Oscars, winning five of them.
7. Raiders of the Lost Ark – 90
After playing the smooth star ship destroying Han Solo in Star Wars, many thought Harrison Ford couldn't get any cooler. They were wrong.
In 1981, a year after The Empire Strikes Back, Ford won over more hearts than ever before. His character, Indiana Jones, would go on to become one of the greatest action heroes of all time, inspiring generations of fans to pick up their Fedora's and go on an adventure.
6. The Lord of the Rings: The Fellowship of the Ring – 92
Our first introduction to Middle Earth was breath-taking. Hobbits, Orks, Dwarves and Wizards, we hadn't known them like this before, nor had we seen New Zealand looking so spectacular.
Unfortunately its prequel, The Hobbit, couldn't quite re-create that feeling of adventure and excitement.
5. Star Wars IV: A New Hope – 92
No surprises here. There was bound to be a Star Wars film somewhere and it had to be the very first one. Retrospectively many hold The Empire Strikes Back to be superior, but who could deny that the first time seeing a lightsaber in action wasn't one of the greatest movie moments ever.
4. Crouching Tiger Hidden Dragon – 93
Another Martial Arts film; this Ang Lee directed flick was many people's first introduction to the genre. Still heralded as one of the greatest foreign language films of all time, Crouching Tiger was the reason many of us ever saw House of Flying Daggers.
3. The Lord of the Rings: Return of the King – 94
The second Lord of the Rings film to make it onto the list, Return of the King concludes Jacksons epic trilogy on an incredibly high note. In fact the film managed to win 11 Oscars, tying it with Ben Hur and Titanic for largest number of awards won.
2. The Hurt Locker – 94
Directed by Kathryn Bigelow, The Hurt Locker came out at a tense time in American history.
Dramatising the Iraq War, it was met by unanimous praise, particularly towards Jeremy Renner's performance and the movies tense, realistic action. Surprisingly though, while critics absolutely loved the film, the general public were less receptive, the film currently only standing at 7.6 on IMDB.
1. Zero Dark Thirty – 95
Surprised? Me too. Zero Dark Thirty was another tense Kathryn Bigelow war film that detailed the decade-long manhunt of Osama bin Laden.
Even though the film caused controversy for being allegedly pro-torture and pro-Obama, critics still heralded it as one of the greatest films ever. Much like The Hurt Locker, however, public opinion of the film was no way near as good, with IMDB currently scoring the film just 7.4, the same score as Harry Potter and the Order of the Phoenix.
Join our new commenting forum
Join thought-provoking conversations, follow other Independent readers and see their replies