The madness of Daniel Day-Lewis – a unique Method that has led to a deserved third Oscar
Geoffrey Macnab on a star earning unprecedented honours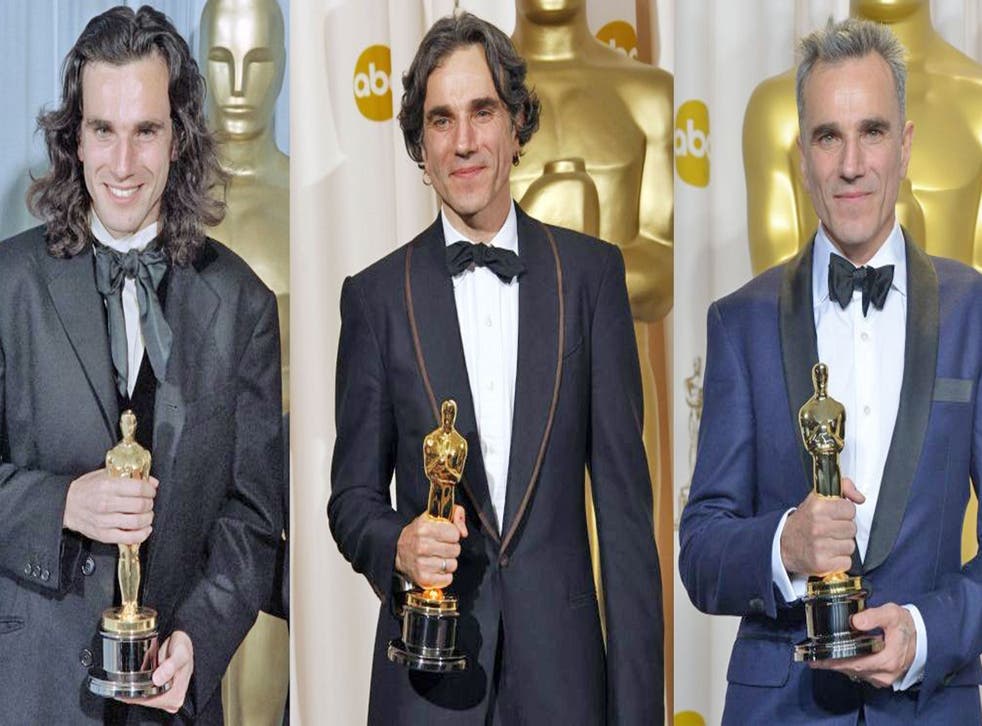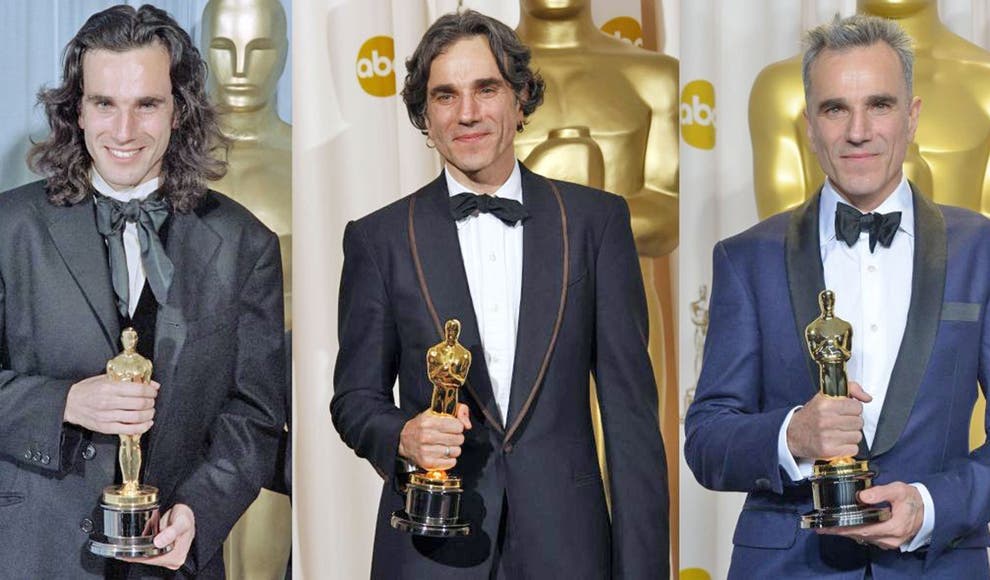 To call Daniel Day-Lewis a "method actor" is to understate the case. Day-Lewis, who has just won his third Best Actor Oscar for Lincoln, uses very mystical language to describe his craft. He has talked of "the gravitational pull of another life that fires one's curiosity" and the "mystery" of performance, at least as practised by him in front of the cameras. He believes so fervently that he is the character he is playing that audiences are swept along with him.
Stars tend to be defined by their immutability. John Wayne was always John Wayne. Cary Grant described the secret of star acting as becoming "as familiar in people's lives as their favourite brand of tea or coffee". Day-Lewis, though, makes hardly any films and rarely repeats himself. When he does appear on screen, it's always bound to be in a radical new guise.
The one previous British actor who could match Day-Lewis's protean quality was Alec Guinness (who did his finest work for Day-Lewis's grandfather Michael Balcon at Ealing Studios and was also friendly with his father, the poet Cecil Day-Lewis). Guinness practised his own British version of Method acting. When he was playing a dishevelled artist in Ronald Neame's The Horse's Mouth, he decided to stop washing for the duration of the shoot.
Day-Lewis goes far further. When he was playing the womanising brain surgeon in the Milan Kundera adaptation, The Unbearable Lightness Of Being, he taught himself Czech (even though the film was in English). As part of his preparation for playing the frontiersman in The Last Of The Mohicans, he learned how to build canoes. Most famously, in his first Oscar-winning role, as the Irish artist Christy Brown who had cerebral palsy in Jim Sheridan's My Left Foot, he spent almost the entire shoot in a wheelchair. "He'd call you by your film name, and you'd call him Christy. It was madness. You'd be feeding him, wheeling him around. During the entire film, I only saw him walking once," Sheridan's daughter, Kirsten Sheridan, later recalled.
The paradox about Day-Lewis is that, like Guinness, he is a character actor who invariably plays leading parts. He is better looking and more athletic but shares Guinness's neurotic and aloof quality and his ability to disappear into roles. He is very different from the great American method actors like Marlon Brando, Robert De Niro and Al Pacino, who remain recognisably themselves however extreme the characters they are portraying.
Day-Lewis is famous for his love of woodwork. No profile of him fails to mention that he brings the same painstaking craftsmanship to his performances that the best carpenters devote to their jobs. All this makes him sound absurdly earnest and self-important. He would be unbearable to watch if he didn't add at least a little playfulness to his roles.
He seemed to be enjoying himself as the arch-seducer in The Unbearable Lightness Of Being and as the gay Jack the lad in My Beautiful Laundrette. Occasionally, he is guilty of some pantomime villain-style mugging – witness his luridly over-the-top performance as the top hat wearing thug Bill The Butcher in Martin Scorsese's Gangs Of New York.
It's instructive to compare his very dark performance as the ruthless oilman in There Will Be Blood (for which he won his second Oscar) with his much lighter turn as Lincoln, in which he conveys brilliantly the President's slyness but also his wisdom and idealism. The two characters are polar opposites, even if both are quintessential Americans.
In the old days of the US studios, when actors were obliged to take the roles the bosses gave them, a career like his would have been unthinkable. In recent award speeches, Day-Lewis has deftly sent up his image as the obsessive who allows himself to be taken over by the characters he plays. That, though, is what makes him special – it is also why he has three Oscars to his name in spite of making fewer than a dozen movies since My Left Foot in 1989.
Access unlimited streaming of movies and TV shows with Amazon Prime Video Sign up now for a 30-day free trial
Sign up
His performance as Abe Lincoln is astounding. His trick was to study Alexander Gardner's American Civil War era photos of Lincoln in the minutest detail. As he told the New York Times: "I looked at them the way you sometimes look at your own reflection in a mirror and wonder who that person is looking back at you."
By some feat of imagination and empathy, he then made Lincoln seem real. This wasn't just mimicry. It was as much to do with expressing the feelings and thought processes of the President at a pivotal moment in his life as it was with appearance or voice.
This isn't screen acting that can be taught. You can't think of anyone else who would have had the recklessness to play the role in such a way or the conviction to pull it off. Day-Lewis is one of the greatest screen actors of his generation precisely because he is ready to take such risks.
Join our new commenting forum
Join thought-provoking conversations, follow other Independent readers and see their replies