Mark Gill: The other Brit going to the Oscars – a DIY film-maker who took on god with a little help from Kevin Spacey
A young director who broke all the rules is striking a blow for the North-west
Adam Sherwin
Sunday 19 January 2014 20:07 Comments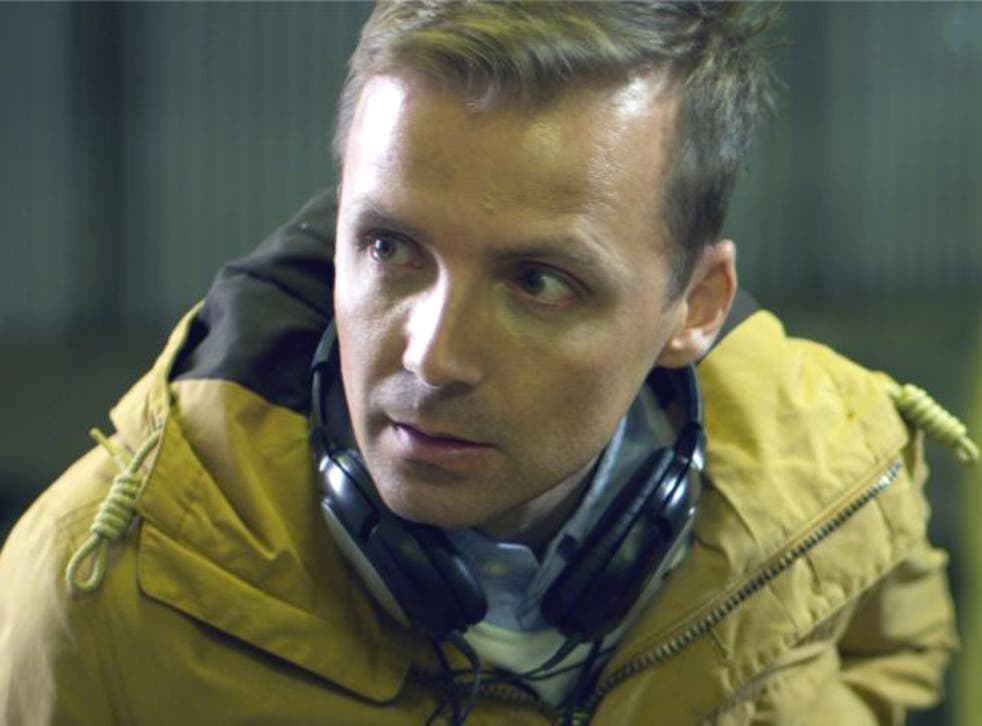 It won't just be Chiwetel Ejiofor and Judi Dench hoping to secure Oscar glory for Britain in March. Mark Gill, a film graduate from Manchester, will rub shoulders with Hollywood's A-list after his debut film was nominated for Best Short at the movie industry's most glamorous night.
With a little help from Kevin Spacey, Gill, who studied the moving image at the University of Central Lancashire, secured Tom Hollander and Sherlock star Martin Freeman as the leads for his film, The Voorman Problem.
Adapted from a section of a David Mitchell novel, number9dream, the 12-minute film, shot in Manchester, follows a psychiatrist (Freeman) who is sent to a prison to examine an inmate (Hollander) with a peculiar affliction – he believes he's a god.
Entered among 120 contenders for the Short category, the film's shortlisting prompted celebratory scenes at Gill's production office. "The Short Film categories aren't read out during the nominations telecast so I was constantly refreshing my laptop on the Oscars website," Gill told The Independent. "I was the first to find out. I shouted out. We all went a bit crazy."
The film has already won a Bafta nomination and been screened among the official selections at more than 40 film festivals. Gill, 32, said: "We've signed a deal with Shorts International [a leading distribution company] and the film will go on a pre-Oscar tour of the US. It will be available on iTunes a week before the ceremony and we hope to sell it to TV companies."
Born in Stretford, Manchester, Gill, whose graduation film won a Royal Television Society award, is now preparing his first feature film, "a biopic". He hopes his success will strike a blow for the North-west. "We've sidestepped the pull of London," he said. "We've proved you can do it outside of the capital."
Oscar predictions 2014: The main contenders

Show all 16
He added: "We work with [the development body] Creative England. There's not much funding support for film-makers' nationwide. You have to get on with it. No-one was going to help us so we did it ourselves. If you work hard then you reap the rewards."
On this occasion, "doing it for themselves" involved Gill and producer Baldwin Li approaching Spacey. "I wrote to Kevin Spacey because I thought he would be great for one of the roles," Gill said. "I was surprised when he got back to us and said he'd like to help. Kevin suggested Tom Hollander. We did everything you're not supposed to do. We bypassed his agent and got the script to him direct. Tom wanted to do it and he helped us get Martin Freeman."
Gill, whose latest short Full Time stars Chris Langham and was part-financed through crowd-funding website IndieGoGo, is determined to maximise the opportunities offered by the Oscar nomination. "Awards help every film-maker move on with their career and the Oscars are the pinnacle," he said. "We've already been invited to a nominees' lunch and we'll have meetings. We've got a lot of research to do before for the event, choosing outfits and preparing a speech in case the unthinkable happens."
Gill is quietly confident the speech might not be wasted. "We've been told we have a good chance because ours is the only English language short. We're told that placing adverts in The Hollywood Reporter and Variety is the way to win – but it's too expensive. Just to be nominated is great."
Register for free to continue reading
Registration is a free and easy way to support our truly independent journalism
By registering, you will also enjoy limited access to Premium articles, exclusive newsletters, commenting, and virtual events with our leading journalists
Already have an account? sign in
Join our new commenting forum
Join thought-provoking conversations, follow other Independent readers and see their replies