Marvel Studios: As unstoppable as its growing stable of superheroes
The comics giant goes from strength to strength with every hit movie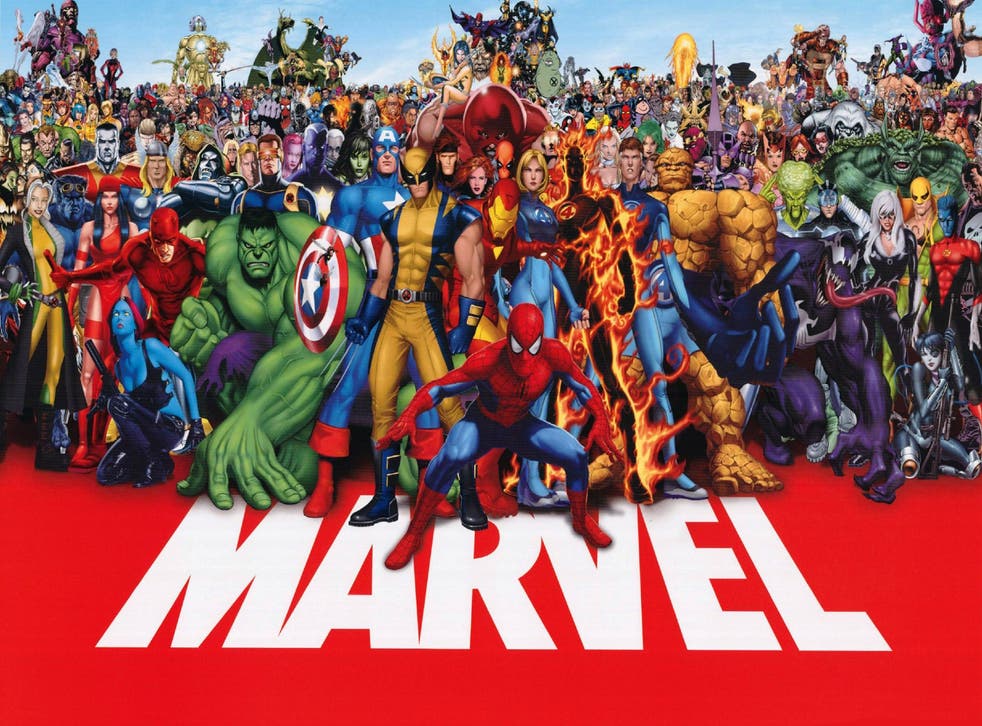 Last week's release of Guardians of the Galaxy comes off the back of the most sensational nine-film run in movie history.
In the past six years – after Marvel Studios secured a deal that allowed it, for the first time, to produce its own films with its own money – the studio has released hit after hit.
From 2008's Iron Man to this year's Captain America: The Winter Soldier, Marvel's total worldwide gross has been just shy of $6.4bn. Its winning formula has become the envy of Hollywood. Having the ambition to produce so many big-budget films in such a short space of time is one thing; succeeding with each one is miraculous.
Before taking control of its own destiny, Marvel's motion pictures were always produced with a major studio as senior partner. Its rich back catalogue of characters was licensed to other studios: the Spider-Man films and Ghost Rider to Sony/Columbia; X-Men, Fantastic Four and Daredevil to 20th Century Fox; Hulk to Universal.
Marvel's best superheroes

Show all 20
The change of direction came in 2004, when David Maisel became chief operating officer of Marvel Studios. As the rights to its characters ceased to be licensed and returned (only Spider-Man, Fantastic Four and X-Men remain elsewhere), it hatched a plan to build a big screen universe.
Jump to 2008 and Marvel, operating above a Mercedes-Benz dealership in Beverly Hills, is working towards the release of Iron Man – its first picture as a stand-alone studio.
It may seem hard to believe now, but Iron Man was something of a gamble. At the time, Tony Stark's alter ego was a lesser-known superhero – hardly popular among a younger audience. Its star, "troubled" Robert Downey Jr, had never been the lead in a summer blockbuster. And director Jon Favreau was best known for not being Vince Vaughn in Nineties cult classic Swingers.
The gamble paid off. Iron Man made $585.2m worldwide, spawned two sequels (not including The Avengers films) and, as of 2014, Robert Downey Jr is the highest paid actor in the world.
After the success of Iron Man, "the Avengers initiative" was introduced, with "Phase One" bringing The Incredible Hulk ($263.4m), Iron Man 2 ($623.9m), Thor ($449.3m), Captain America: The First Avenger ($370.8m) and culminating in 2012's The Avengers, which made a staggering $1.52bn.
Access unlimited streaming of movies and TV shows with Amazon Prime Video Sign up now for a 30-day free trial
Sign up
Phase Two followed, with Iron Man 3 ($1.22bn), Thor: The Dark World ($644.8m) and Captain America: The Winter Soldier ($713.2 m). All of these movies take place in the same universe, with ongoing continuity and an overarching storyline running in the background. They also all cost in the region of $140m-$220m, giving testimony to the belief that if you throw enough money at a movie and pile on the spectacle, you will nearly always make that money back.
These days, Marvel has moved up in the world. Bought by Disney in 2009 and based at the Disney lot in Burbank, the studio has released its boldest stroke yet – Guardians of the Galaxy. The film takes place in an expanded Marvel Universe, introducing a series of new characters and a lighter, more comedic tone.
The space-set actioner – rumoured to have cost $170m – is directed by James Gunn, whose last two films, Super (2010) and Slither (2006) cost $3m and $15m respectively. Its lead is Chris Pratt, best known for playing loveable simpleton Andy Dwyer in US sitcom Parks and Recreation. Its biggest star, Bradley Cooper, appears in the movie as the voice of a raccoon. Like Iron Man before, on paper, this is not a surefire success.
However, after its opening weekend, Guardians of the Galaxy has become the top August debut of all time in North America – grossing $94m. Overseas, it has made $66.4m, giving it a global opening of $160.4m. Marvel has already green-lit a sequel. Meanwhile, Pratt will play the lead in next year's fourth instalment of the Jurassic Park franchise, Jurassic World.
The success of Marvel Studios can be put down to a consistent core team of executives who control its output, led by current president Kevin Feige. Feige has been involved in Marvel productions since X-Men (2000), on which he was an associate producer.
At the time an assistant to one of the film's producers, Lauren Shuler Donner, Feige is said to have been brought on board because of his encyclopaedic knowledge of the Marvel universe. From there he didn't look back, rapidly working his way up to Marvel Studios president in 2007. But while Feige – never one to shy away from public appearances and the media – has had a major hand in Marvel's success, key figures like co-president, Louis D'Esposito, and executive vice president of visual effects, Victoria Alonso, also deserve credit.
What sets Marvel Studios apart is a remarkable understanding of what cinema-goers want to see. As such, each movie follows precise guidelines and must include certain characters portrayed in a specific way. However, this limits the creative freedom of the film-makers and talent involved – directors, for example, don't get final cut, and must comply with Marvel's demands with regards to pre-established story arcs and creative direction. There's no place for big egos at Marvel, and this explains the studio's choice of directors over the years.
That isn't to say there haven't been issues with the creative talent on Marvel projects. Edward Norton, for example, had such a bad experience on The Incredible Hulk that he refused to return for The Avengers.
The most recent blow-up involved Edgar Wright and his pet project Ant-Man, scheduled for release next year. Wright had been developing the project with writing partner Joe Cornish for years, and was deep in pre-production with a cast including Paul Rudd and Michael Douglas, when he announced his departure. The Shaun of the Dead and Hot Fuzz director left Ant-Man in May due to "differences in vision", disappointing fans across the world.
Wright has been replaced by Yes Man helmer Peyton Reed, who is working off Wright's ideas, with the film still down for a 2015 release. Next year will also see Joss Whedon's second Avengers film, Avengers: Age of Ultron, bringing Phase Two of the Marvel project to an end.
Phase Three, which promises to take the franchise in new and exciting directions (including the prospect of animation and lower budget movies) will begin in 2016, with a third Captain America film and the introduction of Doctor Strange. Strange, a role heavily linked to Joaquin Phoenix, is a former neurosurgeon and Sorcerer Supreme, who protects Earth from magical and mystical threats.
The Marvel formula has changed cinema, its "universe" strategy creeping into franchises everywhere – DC's Batman v Superman: Dawn of Justice, for example, looks set to lead to an outing for the Justice League. However, there is a danger the whole thing will become a tad predictable. Whether Marvel's winning run continues remains to be seen, but one can't help but think it would do well to retain the creative talents of someone like Edgar Wright, one of the most innovative film-makers working today. Perhaps that would give the studio the edge it needs to remain successful going forward.
Join our new commenting forum
Join thought-provoking conversations, follow other Independent readers and see their replies