Melissa McCarthy interview: A comedy bridesmaid no longer
The star of 2011's hit romcom has gone on to become one of Hollywood's movers and shakers 
James Mottram
Friday 20 June 2014 00:00 Comments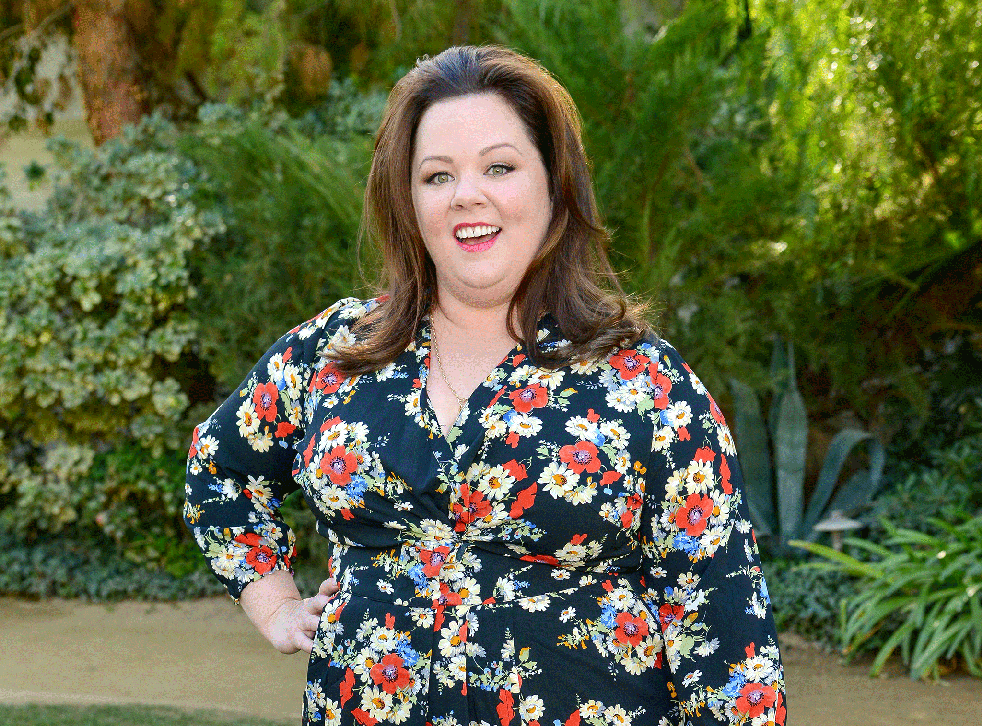 Melissa McCarthy is bamboozled. I've just asked her if she feels she's been on a remarkable run since Bridesmaids saw her nominated for an Oscar two years ago. "Are you kidding? I have blocks of wood all over my house; I spend all of my day knocking!" Luck, though, has little to do with it. Following Bridesmaids and a string of other hits, the 43 year-old McCarthy is arguably one of the most in-demand comediennes in Hollywood right now.
Just glance at the numbers. Between them, Bridesmaids, The Heat and Identity Thief have taken almost $700m across the globe; that's blockbuster-sized takings, the sort of receipts that Jim Carrey once commanded. Such is the confidence in McCarthy, her latest vehicle Tammy is being released just ahead of the July 4th weekend in the US – studio executives clearly confident that her broad appeal will draw punters in over the festivities.
When we meet, McCarthy and her real-life husband, Ben Falcone, who together co-wrote Tammy, are pressing the flesh at Las Vegas CinemaCon – where studios present footage to cinema exhibitors. The likes of Clint Eastwood and Christopher Nolan are here – yet another head-spin for this former farm-girl from Illinois, who is more used to gracing the stage of Saturday Night Live. Falcone, though, has absolute confidence in her. "She's very chatty," he confides. "I get nervous whenever she stops talking, because I think there has to be something wrong!" Still, that's exactly what's required. In an industry where you need to shout loud to be heard, she's cultivated a screen persona that screams for attention. She's brash and lewd, "a wild woman," as Falcone puts it. Blessed with a gift for physical comedy – check out her SNL host stint where she arrives on impossibly high heels – in the Judd Apatow-era of Hollywood comedy, McCarthy also goes further than most, not least that scene in Bridesmaids where she, ahem, relieves her bowels in the sink.
With her plus-size figure, she's not your typical Hollywood female star either – which perhaps makes her success all the more heartening. New York Observer critic Rex Reed branded her "tractor sized" and a "hippo" in his review of Identity Thief; McCarthy later responded by telling the New York Times, "I felt really bad for someone who is swimming in so much hate… I just thought, that's someone who's in a really bad spot, and I am in such a happy spot."
Of that there is no doubt. She's been married to Falcone for nine years. "He makes me laugh a lot," she tells me. "I have – which I think will prolong my life for years – three or four really, really good belly laughs a day because of him. There's always that couple at a restaurant where you think, 'oh my God, they haven't talked for 20 minutes!'. And they just look like they never ever chat or laugh. I don't know how you do that; we couldn't do that. We can't be that serious."
They first met 16 years ago at a writing class at Los Angeles' famed improv school The Groundlings. "We met putting on terrible wigs and doing really hideous characters," she adds. "I thought 'if we actually liked each other and wanted to date after seeing each other do the most hideous creatures, there's got to be something there'. So we've just kind of always done it." They have two daughters, Vivian, seven, and Georgette, four. "It's not a very serious household!" she smiles. "They're really funny girls."
Tammy's genesis started in the home too, when Falcone came down for breakfast one morning with the idea. McCarthy plays the titular character, a woman who loses her job and discovers her husband is cheating on her and so decides to take a road trip with her grandmother Pearl (Susan Sarandon) to Niagara Falls. "They're not just crazy, nutty women," she says, gleefully. "They're really flawed women; they're making bad choices. We watch the full train-wreck happen to both of them."
She and Falcone started writing the script six years ago, even before she became a television staple with her Emmy-winning role in Mike & Molly – about a couple who fall for each other after meeting at a weight-loss group. But then came Bridesmaids, which also featured Falcone (in the air-marshal scene). "It gave us the [key to the] door," she says. "When we said we have something, there was suddenly someone there to listen. That's a pretty huge change."
Her subsequent upwards curve has also sent a lightning bolt through a beauty-and-weight obsessed industry. For the Oscars two years ago, so McCarthy claims, she approached several designers – "very high-level ones who make lots of dresses for people" – and all turned down the opportunity to make her a dress for the event, a shocking revelation that caused McCarthy to create a plus-size line of clothing with Daniella Pearl, who designed her Emmy dress.
Access unlimited streaming of movies and TV shows with Amazon Prime Video Sign up now for a 30-day free trial
Sign up
Raised in a big Irish Catholic family, in Plainfield, Illinois, her upbringing was isolated – her father Michael moving her to the country to keep her away from the big, bad city. When she was 20, McCarthy moved to New York, where she'd initially considered a career in fashion. "I had wanted to do women's clothing," she admits, though when she arrived, crashing with a friend from high-school, her life took an abrupt turn. "He said, 'You're going to do stand-up tonight.' And at 20, you're dumb and fearless, and I said 'OK!'" Finding an open-mic night, she went on stage without writing anything. "I went up once, got some laughs and thought, 'uh-oh, I know what I want to do!'"
While she started doing stand-up, she "moved quickly" into theatre in New York. "I did nothing but dramas for seven years in New York. I didn't really start anything comedic until I moved out to LA and found The Groundlings." A recurring role in TV's Gilmore Girls established her.
A decade on, and she's ticking off just about every comedy legend going – Dan Aykroyd in Tammy, Bill Murray in the forthcoming St Vincent and, er, Miranda Hart. McCarthy and the ubiquitous British comic are about to work on Spy, the new CIA comedy by Bridesmaids director Paul Feig. "I am so crazy-excited to meet her, I can hardly stand it," she gushes, claiming that Hart's own stand-up tour success is "just something remarkable". The two might just take Hollywood by storm.
'Tammy' opens on 4 July
Register for free to continue reading
Registration is a free and easy way to support our truly independent journalism
By registering, you will also enjoy limited access to Premium articles, exclusive newsletters, commenting, and virtual events with our leading journalists
Already have an account? sign in
Join our new commenting forum
Join thought-provoking conversations, follow other Independent readers and see their replies