Mischa Barton: Growing pains
Mischa Barton was too cool for school in 'The OC'. Now she's donning a gymslip for 'St Trinian's'. But it's about time she graduated, she tells James Mottram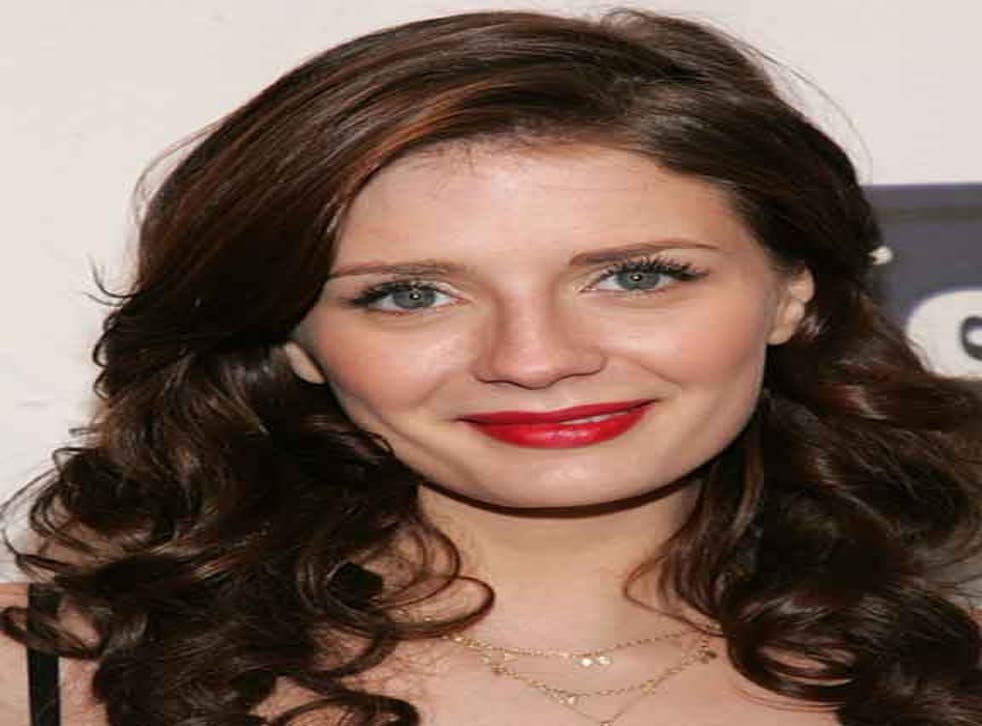 Mischa Barton is the calm at the centre of a storm. While her mother Nuala fusses in the background, Barton is readying herself for a trip to Belfast for the premiere of her latest film, Richard Attenborough's Closing the Ring. "I'm so excited to go to Ireland tomorrow," she says. "I don't get over there enough. I'm going to see Richard for the premiere." This is the first surprise of the day: the hippest 21-year-old in Hollywood, and former star of the cult teen show The OC, now gets her kicks from an octogenarian director-cum-peer of the realm. "I just really love hanging out with really old people," she cries. "They're the best dinner dates you could ever have. All that life experience and understanding..."
On the surface, Barton could easily be dismissed as just another one of the beautiful people. First seen on screen as an 11-year-old in Lawn Dogs, followed by small parts in Notting Hill and The Sixth Sense, she has since taken Hollywood or at least its party scene by storm. As a child she was at the same modelling agency as Lindsay Lohan, while more recently she dated oil heir Brandon Davis, a friend to Paris Hilton. Last year, there were reports of Barton collapsing at a barbecue in LA after mixing cocktails and antibiotics, yet she maintains that her party-girl image has been manufactured by the media. "I take it with a pinch of salt. It is what it is." Does she find it all rather amusing? "Yeah. Kind of."
The last time I saw Barton was in July on the Moscow set of Roland Joff's coming-of-age drama You and I (Finding tATu), one of a slew of films she has coming out in the wake of being written out of The OC in 2006. Looking for all the world like your typical Hollywood diva the ultra-chic designer shades, the burly security guard outside her trailer, the yappy mutt in her arms she was acting like one, too, refusing to do any press. But today she's in a more accommodating mood. Having also just worked with the veteran producer Dino De Laurentiis on David Leland's drama Virgin Territory, set in Florence at the time of the Black Death, Barton evidently wants to be taken seriously. She certainly bewitched Lord Attenborough, who believes "her ability to convey pain and sadness, hopefulness and fear, is riveting".
Spanning two continents and half a century, Closing the Ring might be best described as an old-fashioned love story. Barton plays young Michigan lass Ethel Ann, who watches her airman lover Teddy, along with two friends, head off to fight during the Second World War. While Attenborough's assessment of her talents might be overselling a contribution hampered by a stilted script, she lends her character a beguiling vulnerability.
Barton's segment of the film unfolds concurrently with the tale of Ethel Ann in her twilight years (played by Shirley MacLaine), as she makes a pilgrimage to Belfast to find out the truth behind the disappearance of Teddy. Barton says of her co-star: "The Children's Hour [MacLaine's 1961 film] is one of my favourite movies, and she's such an idol to me. It was great. She shot her whole part of the movie first, so I was able to watch her footage and draw on that and see what she does and see her mannerisms and try to figure out how to compliment that as a younger version of her."
With Barton also in a cameo as a former head girl in St Trinian's, the raucous update of the black-and-white series, it seems as if she's intent on rediscovering her roots. While her mother is Irish, her father, Paul, is from Manchester. His job took the family to New York when Barton was six. "It's a big change at that age," she says. "I think it was shocking for our parents to see how different it was. It was a huge adjustment for the whole family." Does she consider herself British or American now? "I'm such a strange mix," she reflects. She has dual passports, but lost her British accent long ago and spent her entire youth in the US high school system. "I've experienced the whole American childhood, I guess."
Yet she's an Anglophile at heart. Her older sister Zoë, who stayed behind to finish her education in England when the family moved to the States, now lives in London, working as a barrister. After starting her theatrical career on Broadway in Tony Kushner's Slavs!, Barton went to Rada last year, and she clearly enjoys the elite social scene the capital can offer, even dining at Kensington Palace. "I feel very at home in London for some reason," she says. "It feels like I should move there soon and spend some time there." She's also a pub girl at heart, she claims. "I love a good pub but there are no good pubs in LA," she says.
Despite owning a home in Los Angeles, Barton admits that she's more comfortable in New York, where her family home is, not least because the paparazzi there are less bothersome. "I've made a thing of not letting it change me at all," she replies. "I just love to be able to be in control of my life. I do whatever I want and I figure I just have to learn to live with it and work around that. It's nice to be in New York more and more these days because you get a bit more anonymity and it's not an issue. You can just live a normal life. In LA, you can't avoid the paparazzi they're everywhere. It's become a whole thing now. I still go back there all the time. I just go out less and stay at my house."
Not that being a "shut-in", as she calls herself, helped when a naked picture of her on-off boyfriend, rocker Cisco Adler, turned up in Paris Hilton's belongings and then on the internet. She currently has no man in her life "I'm so happy I'm single" though perhaps she just doesn't have time: she has four films ready for release in 2008, including Assassination of a High School President with Bruce Willis (she plays the "popular girl", as you might expect) and Walled In, a thriller based on Serge Brussolo's novel. She is also currently producing her first film, Homecoming, in which she plays a psychopathic girl "who tortures this other girl to get her ex-boyfriend back".
Access unlimited streaming of movies and TV shows with Amazon Prime Video Sign up now for a 30-day free trial
Sign up
She is evidently keen to keep a tight reign on her career; playing the tumultuous Marissa Cooper on The OC taught her that. "You don't have any creative control and you're at the mercy of what everybody else wants. You work terribly long hours and a difficult schedule. Sometimes, we would shoot two episodes at once. The only other show to do that was [rival soap Beverly Hills] 90210." When Marissa died in a car wreck as a ratings-booster at the end of season three a shock to all, including Barton, who admits she cried when she found out the show floundered and was canned midway through its fourth year, proving what a hit she was. Does she miss the show? She nods. "It's a bit like high school. You wouldn't want to do it again. You get nostalgic about the experience."
With an assurance that belies her youth, Barton says that she'd go back to a long-running TV show if the part was right. "It's not that I dislike doing television at all. It would be interesting having more creative control over where the storylines go or the characters. But for the right thing, of course." Certainly, as long as she graduates from playing high school girls to films with a mite more maturity she should have one hell of a career on her hands. "I've grown so much as an actress," she says. "There's been times I've thought: 'I don't want to be an actress forever', and there are times when I feel I can't live without it because I love it so much." She has a glint in her eye. "It's a wild ride."
'St Trinian's' opens on Friday; 'Closing the Ring' opens on 28 December
Join our new commenting forum
Join thought-provoking conversations, follow other Independent readers and see their replies