Moonlight: Child actor Alex Hibbert on starring in the Oscar-nominated drama and working with Mahershala Ali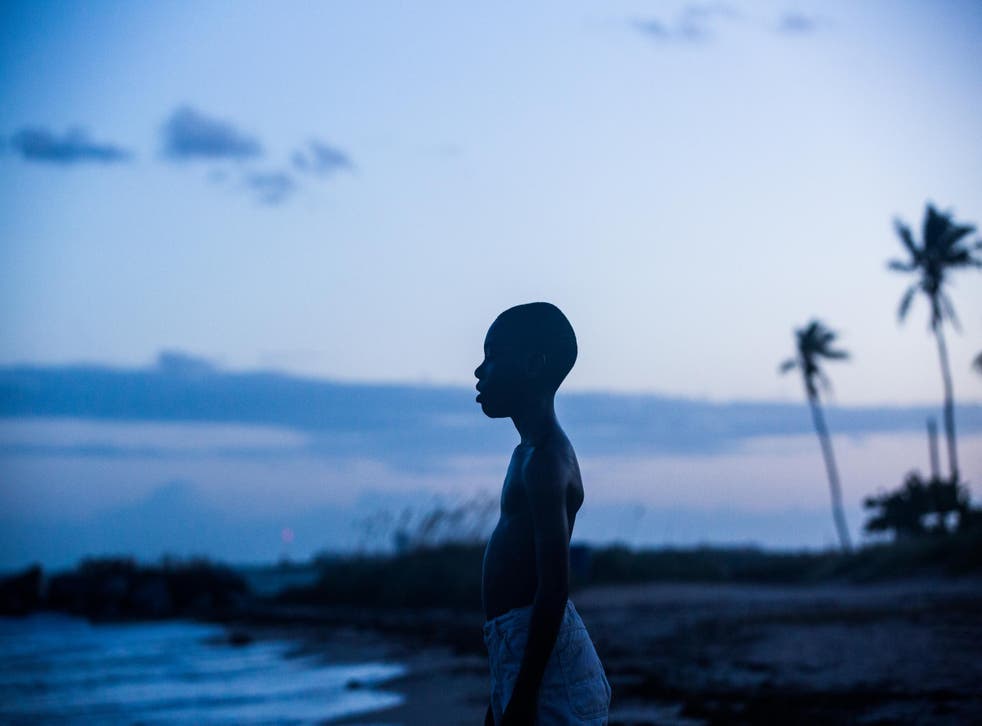 In many ways, you can forgive a child actor for developing an air of precociousness after a spell of success. No forgiveness required for Alex Hibbert, the 12-year-old who play a young version of protagonist, Chiron, in new film Moonlight.
For a debut, his performance is nothing less than astounding – and as I sit opposite Hibbert in a London hotel, it's clear this young man comes with no entitlement or arrogance an actor his age may have acquired after six months of receiving praise for appearing in such an acclaimed film, walking red carpets and hanging out with "man of the moment" Mahershala Ali.
The film's awards recognition (including nominations in eight Oscars categories) has gifted him the opportunity to explore the world (he's enjoying London; China's top of his list) and, after mere minutes, it's clear how in awe he is over how the experience all came about.
"Well, the story is that I'm in a drama programme at my school and one day my teacher told all the boys to go for the audition," Hibbert explains with a hint of confusion over why I care. He continues: "I didn't know it was going to be that big so I just went, did what I had to do and got two more callbacks. Then I got it."
Oscars 2017: Our film team discuss who will win and who should
In fairness, perhaps even his fellow cast members – Oscar-nominees Ali and Naomie Harris – may not have known quite the beast Moonlight was to become (a Golden Globe for Best Drama, four Bafta nominations and a multitude of five-star reviews). Hibbert shares healthy screen time with both, as well as Janelle Monáe ("I knew her from Sesame Street," he says) and he used the opportunity to his advantage, taking tips from Ali as well as his director Barry Jenkins.
"Mahershala's an amazing person. He gave me tips on how to express myself without even talking – he helped me a lot with my character. And Barry's like an actor, he knows all the tips and tricks.
He recalls one piece of advice given to him by 42-year-old Ali, whose credits include TV shows House of Cards and Luke Cage as well as another Best Picture nominee, Hidden Figures.
"I got nominated for Best Young Actor at an awards ceremony," – he's actually been nominated in that category four times – "and when I didn't get it, Mahershala was like, 'You're not always going to get stuff but be humble for what you do get'."
Not that he would, but Hibbert can boast starring in one of Moonlight's emotionally resonating scenes – being taught to swim in the Atlantic Ocean by Ali's character, Juan, a crack dealer who takes Chiron under his wing to protect him from the emotional abuse dealt out by his mother (Harris).
It's a poignant moment captured beautifully by Jenkins, performed breathtakingly by the duo to the backdrop of Nicholas Britell's swelling score. Did it seem like this scene would have such an effect on audiences when filming it? Hibbert sniggers.
"No, because when were filming a storm was coming in. I barely knew how to swim but I had to learn in five minutes because of it!"
It's not lost on Hibbert that Moonlight is a serious Oscar contender. It's to his credit that he knows it's not the be all and end all. "With our Moonlight family, we care if we win and we care if we don't win, but it's just great that we're nominated – and whoever else gets it over us, they deserve it."
Outside of acting, Hibbert is just like any other 12-year-old kid. He is a video game obsessive, watches TV shows above his age range (The Walking Dead is a favourite) and enjoys superhero films – namely The Amazing Spider-Man because it stars his favourite actor, Andrew Garfield. He also dislikes the news ("I don't know why my Mum watches it – it's all bad news.")
Films to get excited about in 2017

Show all 13
Uncommon in kids his age, however, is wisdom – something Hibbert freely dishes out when I ask him what effect he believes bad news has on the film industry.
"Not to be offensive, but [bad news] brings new ideas to the film community; they can honour people that die in tragedies."
With our time drawing to a close, Hibbert muses on what his Moonlight experience has taught him ultimately.
"That anything is possible, wherever you are or whatever you do, you can make it in any way."
As our conversation wraps up, he explains how, instead of being jealous of his success, his fellow drama students simply miss having him around while he's off attending award ceremonies. Yet with the Oscars a matter of weeks away, the Moonlight journey will soon be drawing to a close. Is he looking forward to going back?
"It's not that I want to – I have to go back to normal life," he tells me with a level-headedness belying his 12 years. "But if I had the chance, I wouldn't."
Something tells me he won't be home for very long.
'Moonlight' is in cinemas 17 February
Join our new commenting forum
Join thought-provoking conversations, follow other Independent readers and see their replies