Movies You Might Have Missed: Carl Reiner's The Man with Two Brains
Steve Martin stars as a brain surgeon in this madcap sci-fi caper that might just be his funniest film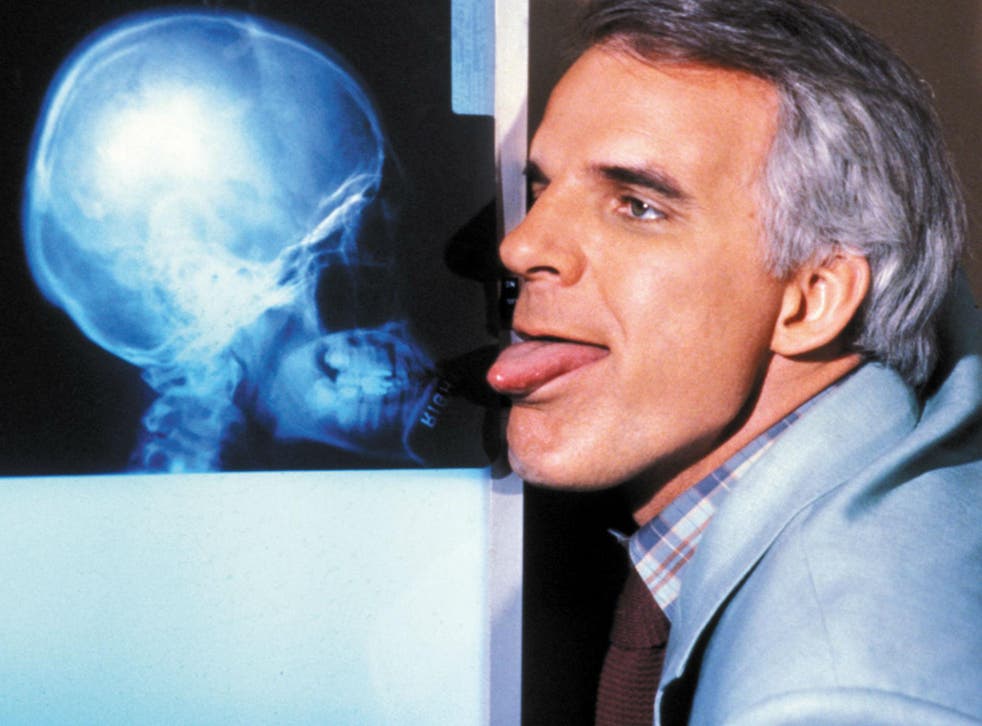 It is a truth universally acknowledged that Steve Martin is living proof that gentiles can be every bit as funny as Jews. A magician, playwright, television writer and prolific Tonight Show guest, Martin's absurdist 1970s stand-up shows reinvented live comedy and made him a household name.
The great Carl Reiner, erstwhile double act partner of Mel Brooks, saw Martin's live shows and was determined to bring his singular vision to the big screen. The partnership produced a series of films from 1979's The Jerk to 1984's All of Me, but the collaboration's zenith is surely The Man with Two Brains (1983).
Martin stars as Dr Michael Hfuhruhurr ("It sounds just the way it's spelled"), a widowed brain surgeon renowned for an innovative form of brain surgery. He saves the life of Dolores Benedict (Kathleen Turner, parodying her turn as a femme fatale in Body Heat) and the pair are quickly wed. Unfortunately Dolores turns out to be a manipulative gold digger and things are further complicated when Michael meets Dr Alfred Necessiter (David Warner), a fellow scientist storing living brains in jars. Our hero soon discovers that he can communicate telepathically with one such brain, that of Anne Uumellmahaye (voiced by an uncredited Sissy Spacek) and the pair fall hopelessly in love. This is not based on a true story.
Having spoofed private eye pictures with their previous film, Dead Men Don't Wear Plaid, here Martin and Reiner turn their attention to the mad scientist flicks from days or yore. While it undoubtedly helps to be familiar with classics like Bride of Frankenstein, the humour is so broad and Martin's screen persona so winning that there's no shortage of laughs regardless of your familiarity with the source material. There is more than a hint of Brooks's Young Frankenstein but that is surely no bad thing.
The Man with Two Brains might just be Martin's funniest film, a riot of absurd visual gags and ridiculous wordplay. There is an utter lack of restraint here, as though the director has encouraged his star to push things as far as is humanly possible. Martin's work has disappointed more often than not in the past couple of decades. In the early part of his career, however, he was the funniest on earth and this madcap sci-fi caper is a perfect encapsulation of his unique abilities.
Join our new commenting forum
Join thought-provoking conversations, follow other Independent readers and see their replies