Movies You Might Have Missed: David Lynch's The Straight Story
Richard Farnsworth stars in Lynch's film about Alvin Straight, who rode a lawnmower across America, when he couldn't get a driving licence, due to bad eyesight
Darren Richman
Thursday 19 January 2017 10:20 Comments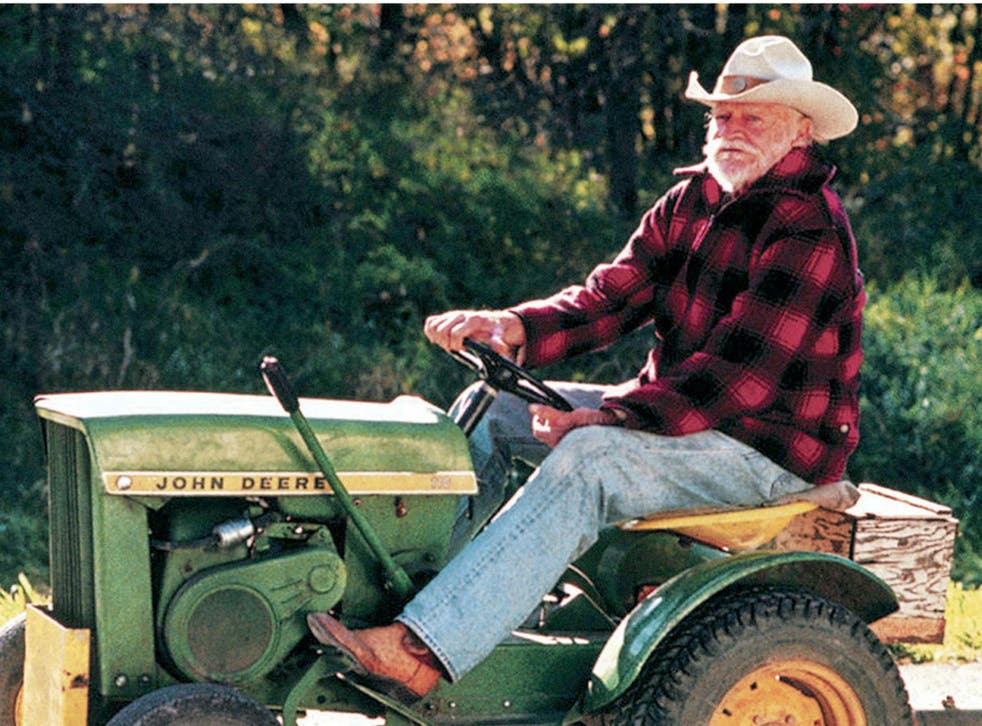 The Straight Story (1999) opens with one of the most incongruous sentences in the history of cinema: "Walt Disney Pictures presents a film by David Lynch". Lynch, best known for dark and surrealist works like Eraserhead and Twin Peaks, ended the last century with a tender, biographical picture aimed at as wide an audience as possible.
The film concerns Alvin Straight, a man who embarked on a journey from Iowa to Wisconsin on a lawnmower in 1994 in order to visit his ailing brother. At 73, Alvin's poor eyesight prohibited him from being granted a driving licence so the riding lawnmower, with a top speed of five miles per hour, seemed like the only option. It seems only fitting that Lynch's most unambiguous, sentimental film should concern a man named Straight and the title is entirely apposite.
Richard Farnsworth, in the lead, is magnificent and deservedly became the oldest Academy nominee for Best Actor at 79. He took the role out of admiration for Alvin despite being terminally ill with bone cancer during the shoot. The paralysis of his legs, depicted in the film, required no acting on Farnsworth's part and his colleagues were continually staggered by his hard work throughout. The film is dedicated to the memory of Alvin, who passed away in 1996, but, as a poignant coda, the actor took his own life just a year after the film's release.
At a time when it is difficult to feel much affection for small-town America or its inhabitants, it is worth seeking out Lynch's celebratory ode to the rural Midwest. Alvin is on a quest to reconnect with his brother after a decade of estrangement but the characters he encounters en route have their own problems, hopes and dreams and he patiently listens to their troubles and throws out the occasional pearl of wisdom. If About Schmidt, another road movie about a man of a certain age, was about misanthropy, The Straight Story is a celebration of the human spirit.
Lynch, true to form, once declared this his "most experimental movie" since it was filmed in sequence and shot along the actual route taken by the real Alvin. Incredibly, Farnsworth was going to turn down the film because he objected to some of the bad language in Blue Velvet but several reassurances by the director and writers eventually won him round. We should all be grateful he changed his mind because the film stands as a glorious testament to the actor, the man he portrayed and the indefectibility of human decency.
Register for free to continue reading
Registration is a free and easy way to support our truly independent journalism
By registering, you will also enjoy limited access to Premium articles, exclusive newsletters, commenting, and virtual events with our leading journalists
Already have an account? sign in
Join our new commenting forum
Join thought-provoking conversations, follow other Independent readers and see their replies