Movies You Might Have Missed: George Clooney's Confessions of a Dangerous Mind
The Hollywood star's directorial debut stars Sam Rockwell as game show host Chuck Barris, as well as Julia Roberts and Drew Barrymore who agreed to lower their salaries to $250,000 as a favour to their friend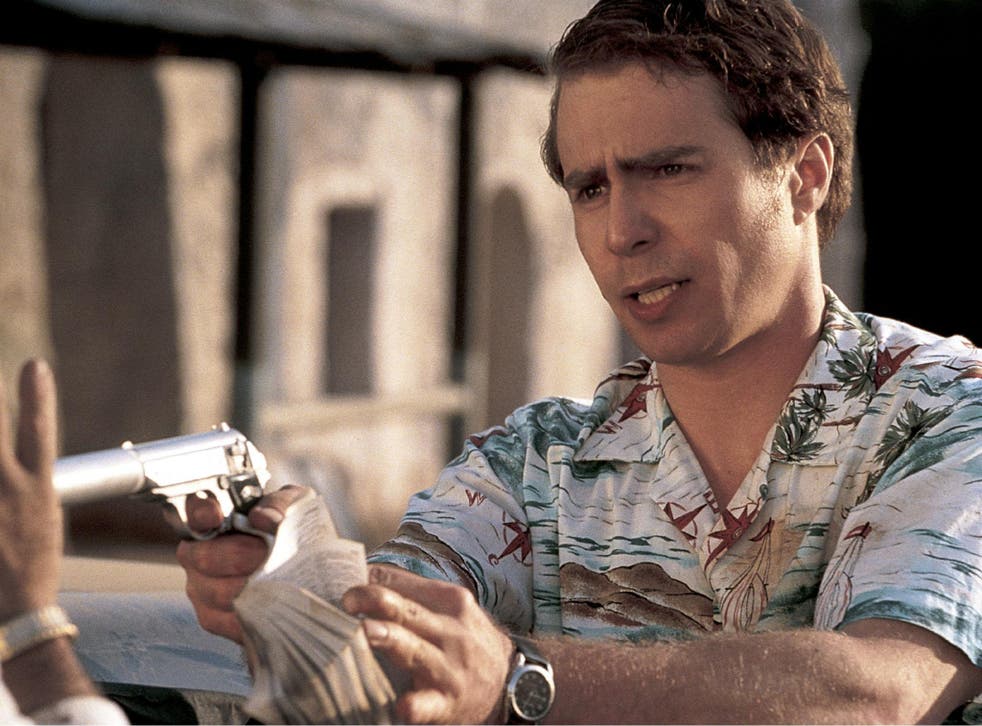 George Clooney's latest directorial offering Suburbicon was panned by the critics and proved a box-office bomb despite a starry cast including Matt Damon and Julianne Moore and a script by the Coen brothers.
Clooney's debut behind the camera, Confessions of a Dangerous Mind (2002), was far better received and, though he and screenwriter Charlie Kaufman did not always see eye to eye during or after the production, the film stands up as one of the more intriguing debuts from a Hollywood star.
In 1984, American game-show creator, producer and host Chuck Barris wrote his autobiography. While a substantial portion of the book dealt with the facts, the rest was devoted to the idea that the man who created and hosted The Dating Game (Blind Date in this country) was an assassin for the CIA during the 1960s and 1970s. Cilla Black's memoir, tragically, contained no such flights of fancy.
Kaufman, fresh from major successes with Being John Malkovich and Adaptation, was the obvious choice to adapt a unique blend of fact and fiction. Clooney, understandably, was more concerned with appeasing Barris than Kaufman, the latter later saying: "I was upset by the fact that Clooney took the movie from me and then cut me out after that. I'm unhappy with the end result. And I'm unhappy with George Clooney. I had a movie that I wrote and that isn't it."
Despite these reservations, there is much to enjoy here. Sam Rockwell is excellent as Barris, Clooney's first and only choice for the role, while Julia Roberts and Drew Barrymore provide solid support for which they both received a scale salary of $250,000 as a favour to their friend. Bryan Singer was attached to direct at one point with Johnny Depp in the lead, but production did not start until Clooney entered the fray.
The decision to take the source material at face value pays off and the blend of black comedy with the kind of elements more associated with the work of John le Carré ensures an entirely idiosyncratic tone. Despite the outlandish plot, Clooney's father's work as a game-show host aided verisimilitude. (The director said: "I know what those sets look like. I showed the guy how to do cue cards. I grew up on them.")
Kaufman might have felt disappointed with the final product but, for more objective observers, this is an assured debut from a filmmaker whose latest project will hopefully prove a mere blip in an otherwise impressive body of work.
Register for free to continue reading
Registration is a free and easy way to support our truly independent journalism
By registering, you will also enjoy limited access to Premium articles, exclusive newsletters, commenting, and virtual events with our leading journalists
Already have an account? sign in
Register for free to continue reading
Registration is a free and easy way to support our truly independent journalism
By registering, you will also enjoy limited access to Premium articles, exclusive newsletters, commenting, and virtual events with our leading journalists
Already have an account? sign in
Join our new commenting forum
Join thought-provoking conversations, follow other Independent readers and see their replies