Movies you might have missed: In Order of Disappearance
The 2014 movie is a thoroughly enjoyable action thriller that never takes itself too seriously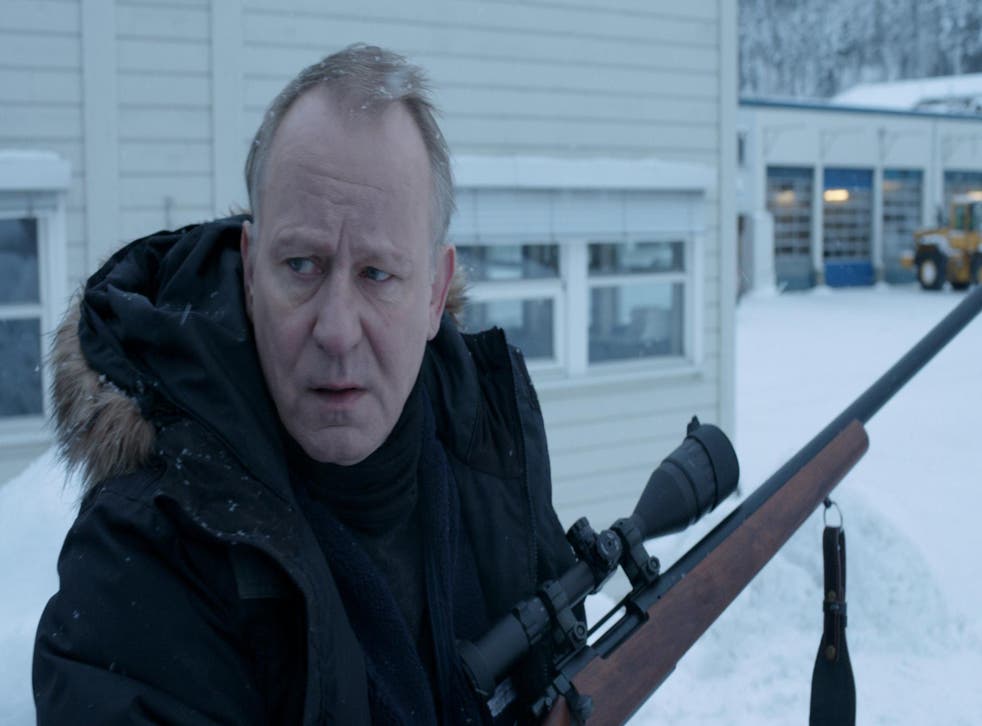 Since Fargo was released in 1996, any black comedy involving violence and snow has invariably been compared to the Coen Brothers' masterpiece.
In Order of Disappearance (2014) has more in common with a revenge thriller like Death Wish but the remote, Norwegian setting ensures the cold seems to almost emanate from the screen in much the same manner as Fargo. While it is by no means a masterpiece belonging in the pantheon of greats, this is still a thoroughly enjoyable action thriller that, crucially, never takes itself too seriously.
Stellan Skarsgard (most recently spotted in Mamma Mia! Here We Go Again) plays Nils Dickman (yes, Dickman), a mild-mannered snowplow driver in a fictional Norwegian town. We immediately know Nils is one of the good guys when he's named Citizen of the Year. It's a rollercoaster kind of week and, not long after that, our hero discovers his son has died of a heroin overdose. Nils is adamant that his child was no addict and one wonders if what will follow could be a profound meditation on loss and the persistence of grief. Nope, instead his hunch is proved correct and Dickman Sr sets out to avenge the murder of his son by taking on a series of violent thugs armed only with a powerful weapon and a burning sense of injustice.
Perhaps unsurprisingly, an English-language remake is in the works starring Liam Neeson. In Order of Disappearance is not a million miles away from Taken but the tone is far more humorous with the cartoonish violence echoing the early work of Martin McDonagh and Quentin Tarantino. There are 22 deaths in all and each is followed by an obituary on a black screen including the character's name and a sketch of the appropriate religious gravestone.
Some will argue that this is a case of style over substance but the film is undoubtedly an enjoyable romp buoyed by an excellent performance from Skarsgard. Nordic noir and black comedy might not make the most obvious bedfellows but director Hans Petter Moland, in his fourth collaboration with the star, makes it work with wit and invention. There is a frivolity throughout that keeps the viewer at arm's length but allows us to revel in the increasingly creative death scenes. This is entertainment, pure and simple, and those who can stomach the grisly violence will be rewarded with an off-kilter tale of revenge with a tone that is entirely its own.
Register for free to continue reading
Registration is a free and easy way to support our truly independent journalism
By registering, you will also enjoy limited access to Premium articles, exclusive newsletters, commenting, and virtual events with our leading journalists
Already have an account? sign in
Register for free to continue reading
Registration is a free and easy way to support our truly independent journalism
By registering, you will also enjoy limited access to Premium articles, exclusive newsletters, commenting, and virtual events with our leading journalists
Already have an account? sign in
Join our new commenting forum
Join thought-provoking conversations, follow other Independent readers and see their replies