Movies You Might Have Missed: Jonathan Demme's Stop Making Sense
'The Silence of the Lambs' director made a concert film, featuring a live performance by Talking Heads at Hollywood's Pantages Theater in 1983, funded by the band who raised the film's budget of $1.2m themselves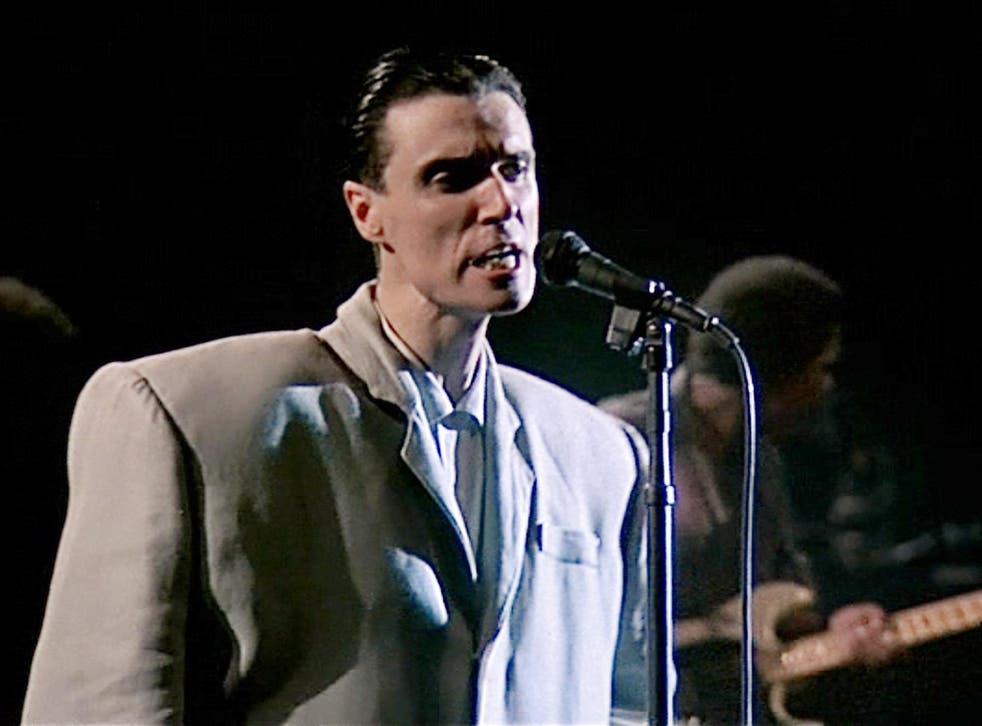 Jonathan Demme, who passed away last week, was one of the great filmmakers of the modern era. The director brought something fresh to just about every project he worked on, from an underrated remake of The Manchurian Candidate to the majestic The Silence of the Lambs. The latter was the third and most recent film to win the 'big five" Oscars, an astonishing achievement for a genre flick. To all intents and purposes it's a horror movie, yet Demme handled the material with such skill that the Academy honoured it in every major category.
Demme's concert film Stop Making Sense (1984) might just be the greatest music documentary ever made. There is no narration, script or interview segment to be found. This is simply a concert film of Talking Heads shot over the course of three nights at Hollywood's Pantages Theatre in December 1983. The band had released five albums by this point, each a masterpiece, one of the finest runs of form in the history of pop music. The film captures an iconic band at their absolute peak with Demme and frontman David Byrne combining to produce something truly transcendent.
The film opens with Byrne walking onto a bare stage with a portable cassette player and an acoustic guitar. He utters the words, "Hi. I've got a tape I want to play" and we're off with an acoustic version of "Psycho Killer" backed only by the sound of a drum machine. With each successive song, the frontman is joined by another member of the band until the stage is a riot of activity, overflowing with backing singers and musicians creating a sound that is utterly joyous. The result is nothing short of perfection.
The camera work is understated and naturalistic throughout; the takes are very long and there is a notable absence of quick cuts. There is a simplicity about the whole endeavour that is entirely refreshing, especially when one considers that Stop Making Sense was released at a time when music videos were changing the music industry in a radical way.
Demme gave the band no direction and all conceptual ideas came from Byrne, an inspired decision that resulted in a rare concert film that places as much emphasis on the concert as the film. The viewer watches a great band perform a remarkable show in a way that genuinely evokes the concert-going experience. By the time Byrne emerges in his iconic big suit, dancing in the cinema aisles was not uncommon for here film and music combine in a piece of work that would prove the zenith for both band and director.
Join our new commenting forum
Join thought-provoking conversations, follow other Independent readers and see their replies