Movies You Might Have Missed: James Ivory's The Remains of the Day
A devastating meditation on love and loss buoyed by a miraculous central performance by Anthony Hopkins as Stevens, a head butler, who sacrifices himself to service, in the run-up to the Second World War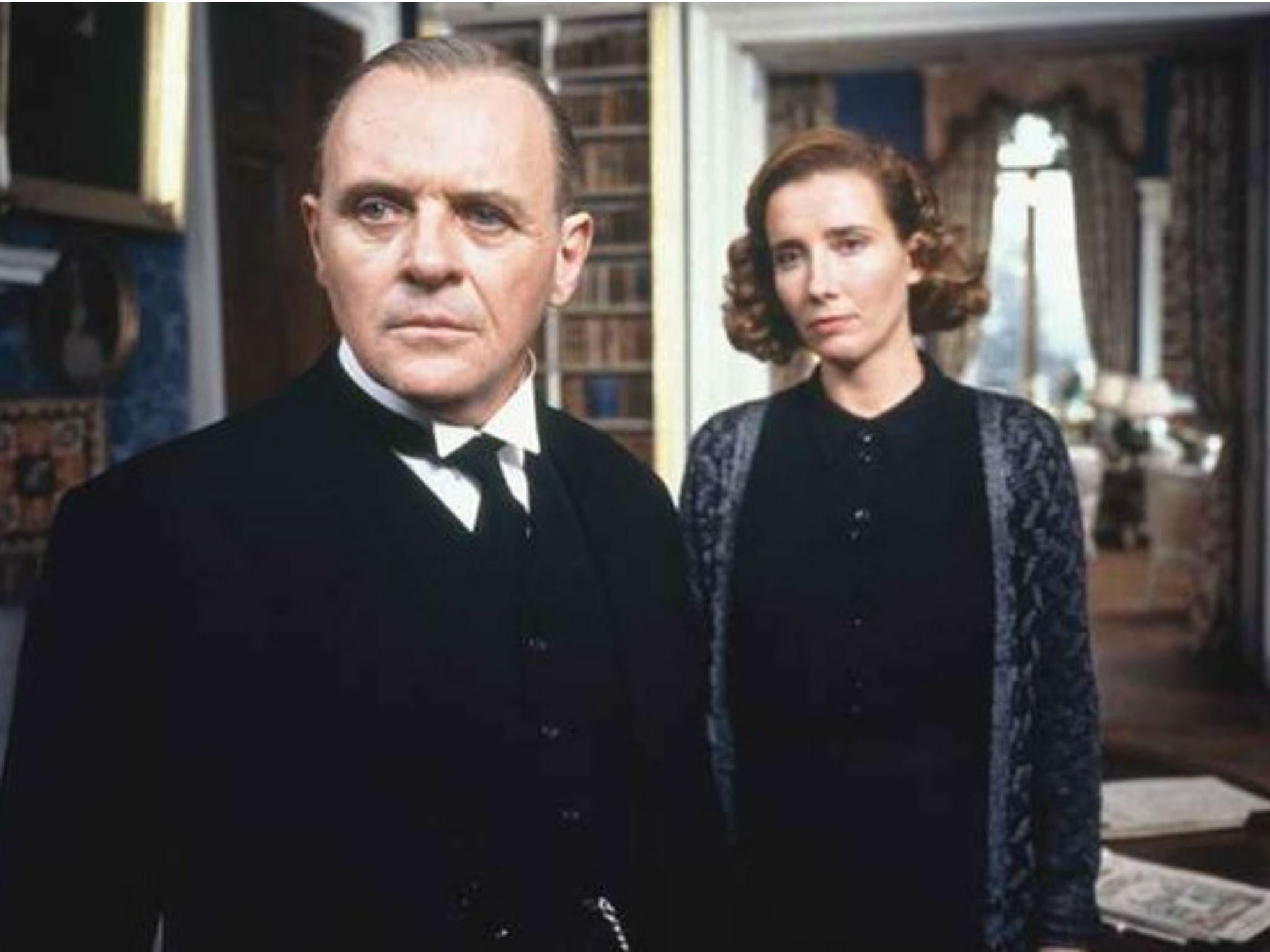 James Ivory became the oldest-ever Bafta winner in any category at the weekend after his Best Adapted Screenplay success. It was a remarkable triumph for a man who has worked far more extensively as a director than a screenwriter, most notably in a series of films produced by his domestic and professional partner, Ismail Merchant.
The script for Call Me by Your Name, for which the 89-year-old has received universal acclaim, is not entirely dissimilar to Merchant Ivory Productions' magnum opus, The Remains of the Day (1993, available on Netflix). Both films are period pieces based on novels set a few decades before they were written that examine repressed feelings and the all-consuming power of love.
​Kazuo Ishiguro's The Remains of the Day is a perfect novel and Ivory's screen version does justice to the source material by remaining largely faithful to the text. Anthony Hopkins plays Stevens, the head butler of Darlington Hall in the years leading up to the Second World War, who believes his entire life should be devoted to his employer. Though the novel is told from the perspective of Stevens, the most unreliable of narrators, the film wisely eschews voiceover. Emma Thompson plays Miss Kenton, the young housekeeper whose arrival threatens to disrupt Stevens's carefully cultivated mode of behaviour while James Fox is excellent as Darlington, a man who cultivates ties with the Nazis as Stevens turns a blind eye.
When the time comes, Hannibal Lecter will no doubt feature in the first line of any Hopkins obituary, but this film, released just a couple of years after his Oscar-winning turn in The Silence of the Lambs, might just feature the actor's finest performance. It has been said that The Age of Innocence is Martin Scorsese's most violent film due to the sheer amount of emotional repression it contains and, using that logic, this might just be the most savage picture in the history of the medium. Perhaps unsurprisingly, Harold Pinter worked on the script early in the film's gestation period.
Whether it's attempting to explain the facts of life to a young Hugh Grant or continuing to serve his master in the face of devastating personal news, Hopkins's Stevens is alternately hilarious and heartbreaking, a tour de force from a masterful actor at the very top of his game. Grant once stated that this was the best film he'd ever been in, but the same could be said for its star. Based on a book that takes place almost entirely in the head of its narrator, Merchant Ivory turned something seemingly unfilmable into a devastating meditation on love and loss buoyed by a miraculous central performance.
Join our commenting forum
Join thought-provoking conversations, follow other Independent readers and see their replies