Movies You Might Have Missed: Mike Leigh's Topsy-Turvy
The 'Abigail's Party' director took a break from kitchen-sink realism to direct a musical drama about Gilbert and Sullivan, starring Jim Broadbent and Allan Corduner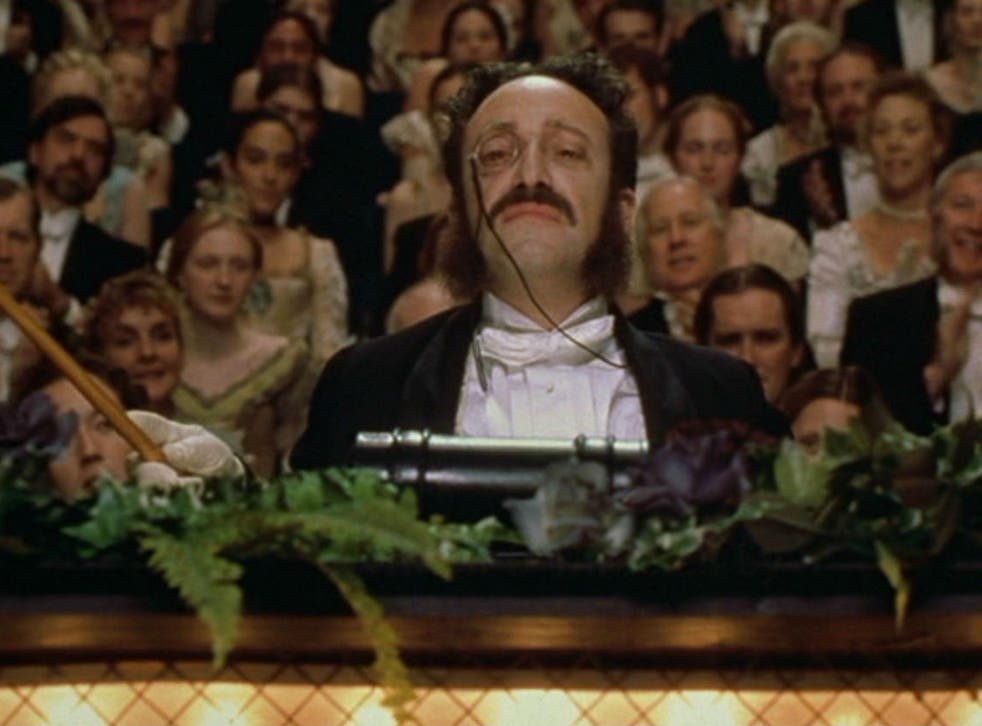 Mike Leigh is one of the most consistently intriguing British auteurs of the past few decades. His unusual working methods, involving eschewing Hollywood stars and focusing on lengthy rehearsals and improvisation, has produced modern classics like Secrets and Lies, Vera Drake and Abigail's Party. In 1999, in an uncharacteristic break from kitchen-sink realism, Leigh directed Topsy-Turvy.
The musical drama, a lavish depiction of Victorian England, concerns the 15-month period commencing in 1884 leading up to the premiere of Gilbert and Sullivan's The Mikado. A costume picture might not seem a natural fit for a filmmaker renowned for his skillful evocation of contemporary working-class life, but his passion for the subject shines through in every frame. Indeed, Leigh is the president of both the Gilbert Society and the Sullivan Society and his acclaimed production of The Pirates of Penzance will return to the London stage early next year.
Cinema, at its best, ought to evoke a time and place that we feel immersed in, however far removed it is from our own experience. On that score, Topsy-Turvy is a triumph. The film is a love letter to the theatre that simultaneously functions as a warts and all analysis of the Victorian era. When working on the operetta, the cast and creative team are shielded from the grim reality of the outside world but the bleaker aspects of 1880s London are all touched on at points; prostitution, abortion and poverty are all juxtaposed with the glamour of the stage.
Leigh regulars Jim Broadbent, Timothy Spall and Lesley Manville are all superb and this reliance on a kind of repertory company reminds us just how similar the filmmaker's working practices are to those of his idols, even if the work is markedly different in tone. At the time of release, the director was so frustrated by his films' failure to receive a wide release that he joked that he would have cast Arnold Schwarzenegger as both Gilbert and Sullivan if his budget had permitted it.
Art about art is notoriously difficult to get right, not least films about the creative process. Topsy-Turvy observes Gilbert and Sullivan at the point where they are recovering from their first real flop (Princess Ida) and Sullivan (Allan Corduner) has decided he wishes to work on something more substantial than the Savoy operas. In a sense, Leigh is using this backdrop to comment on his own working habits and the intense, collaborative work that goes into any artistic endeavour. The film, like the comic opera it depicts, is nothing less than a masterpiece.
Join our new commenting forum
Join thought-provoking conversations, follow other Independent readers and see their replies