My childhood on the set of Deliverance
Katrine Boorman has shot her first movie, about her dad, she tells Geoffrey Macnab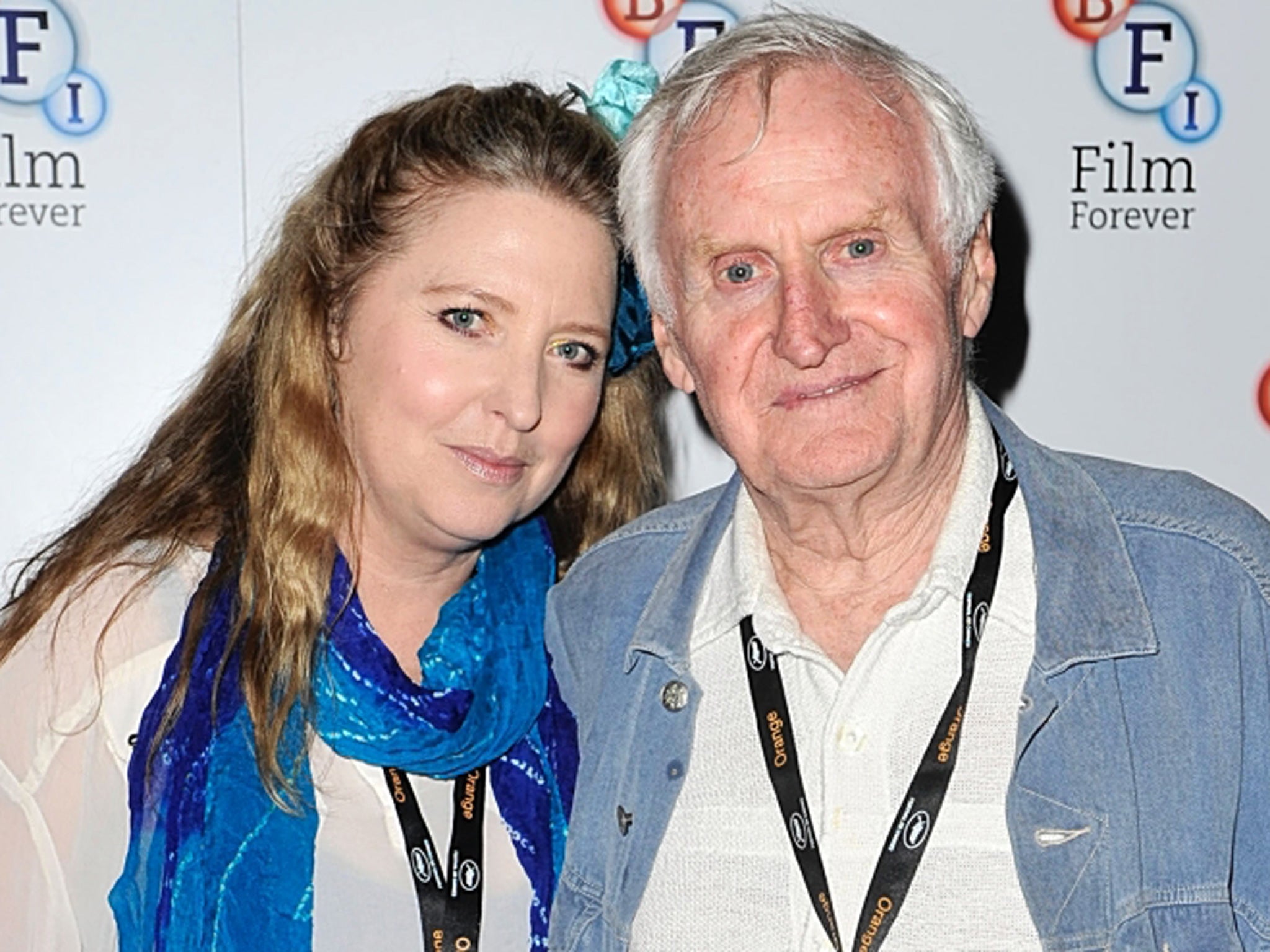 The miniature long-haired dachshunds are yapping in unison as Katrine Boorman sits down in the kitchen of her house in west London. Her father, the director John Boorman (subject of her feature documentary Me and Me Dad), is apparently upstairs writing. He is due to start shooting his new film Queen and Country, a sequel to his 1987 hit Hope and Glory, later in the year.
Me and Me Dad is a clever, funny and affecting family memoir, made over several years, which brings us closer to Boorman, 80, than any conventional documentary. His daughter Katrine's greatest asset as a neophyte film-maker is her own seeming ineptitude. "I had never made a film and I still consider myself a total amateur," she says. "If I do anything else, I am going to get a proper camera crew because, frankly, I am useless at all the technical stuff."
Katrine shot the documentary with her former au pair as her cinematographer. There are several sequences in which her father tries to intervene, telling her how to frame her shots more effectively. We realise quickly, though, that this is a ruse for provoking a response from her father. Katrine started the camera rolling before he was aware he was being filmed and often left it on after a scene had been shot. "I always felt there was something missing or I wasn't getting to the heart of it. Dad is very discreet and secretive so he wasn't saying much," Katrine says. The film is barely over 70 minutes long but she shot more than 60 hours of material. She found it impossible to finish the project (partly because making it gave her the chance to spend time with her father.)
This is a deeply personal film in which she and her family dredge up some painful and raw memories – her siblings' feeling of abandonment when Boorman disappeared for large parts of their childhood to shoot movies, the break up of her parents' marriage and, most devastatingly, the death of her sister, screenwriter Telsche Boorman from cancer in the late 1990s.
Katrine contends that her father's work almost invariably carried echoes of what was happening in his personal life. As he has recounted in his autobiography and in Hope and Glory, Boorman's mother was in love with his father's best friend and many of his films show love triangles. "There is always this betrayal."
At the same time, the documentary captures the magical side of Katrine's childhood. "We were kind of a travelling circus," she says. "It was an unusual time. We didn't go to school properly. We went intermittently."
Super 8 material shows Katrine and her younger brother Charley as children, playing on the set of Deliverance. This was shot by the children's tutor, not by Boorman. "My father shot no footage of us. I asked him why and he said he spent his life looking through a camera, telling stories. He wanted to look directly at his own family. He didn't want to turn his family into another movie."
The children often appeared in Boorman's films. Katrine, for example, played Igraine in Excalibur. "I've always said that once you've been raped by Gabriel Byrne and Corin Redgrave in armour, watched by your father, you'll never look back," she says of that experience.
One of pivotal scenes in the documentary is at a dinner attended by her siblings and parents, and at which they reminisce about Telsche.
Access unlimited streaming of movies and TV shows with Amazon Prime Video
Sign up now for a 30-day free trial
Sign up
Access unlimited streaming of movies and TV shows with Amazon Prime Video
Sign up now for a 30-day free trial
Sign up
When Boorman saw Me and Me Dad at its official screening in Cannes last May, he was won over. "That was a strange experience. For 40 years of my life, I had accompanied my father up the red carpet and now he was accompanying me."
'Me and Me Dad' screens at the BFI until Thursday. There is a retrospective of John Boorman's work at BFI Southbank until 30 April (bfi.org.uk)
Join our commenting forum
Join thought-provoking conversations, follow other Independent readers and see their replies