Natalie Portman interview: Black Swan actress talks anti-semitism, learning Hebrew and directorial debut A Tale of Love and Darkness
The Israeli-born Oscar-winner talks faith, fear and the film she fought for seven years to make – in Hebrew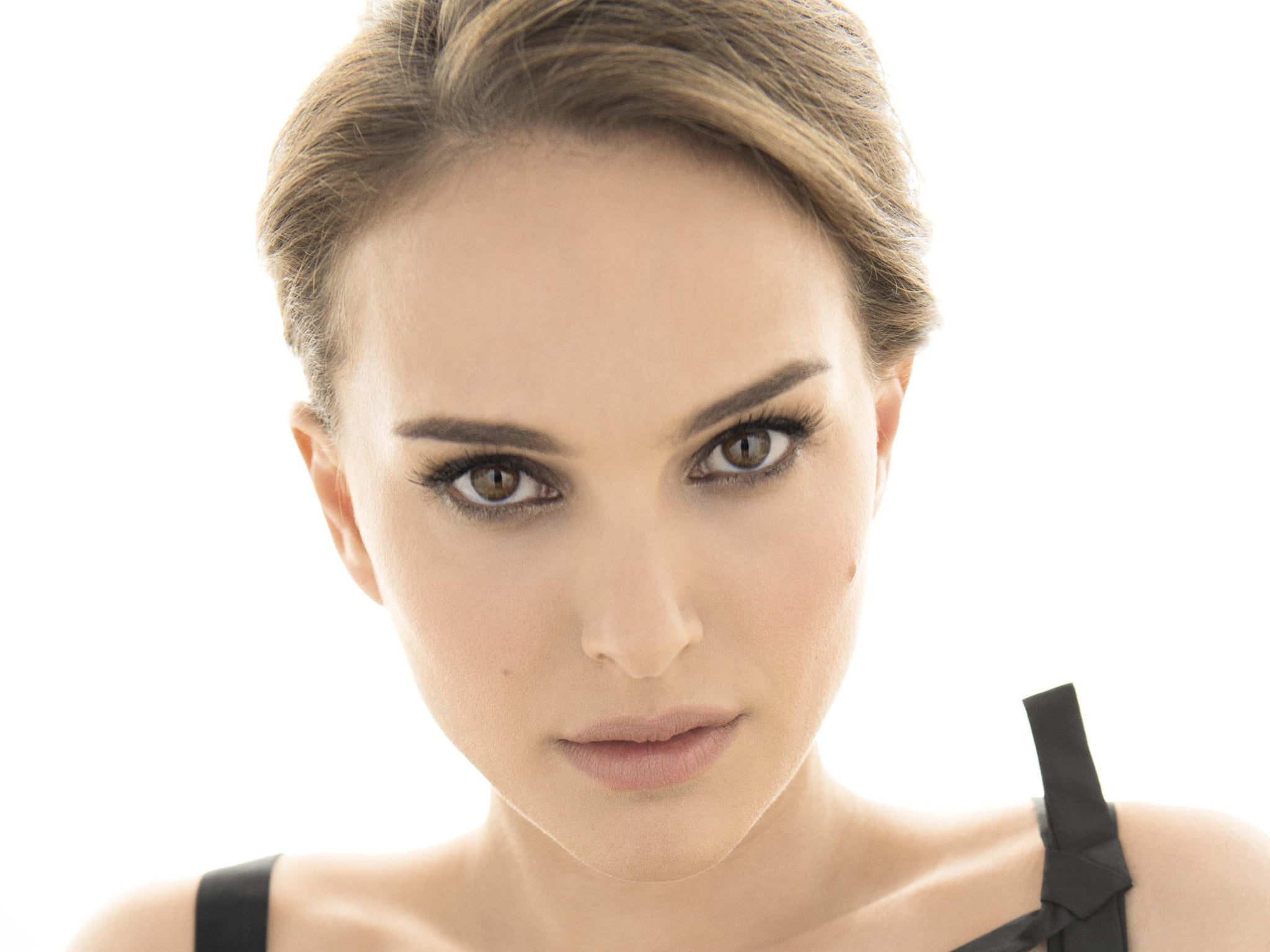 Natalie Portman has stepped behind the camera to direct A Tale of Love and Darkness, an adaptation of Amos Oz's memoir about the birth of Israel and the impact that it had on his family. A massive bestseller in Israel, the book details the suicide of Oz's mother and the effect it had on the author, who grew up during the last years of the British mandate and went to live on a kibbutz at the age of 15.
The first and most critical task that the Oscar-winning actress faced was to persuade the author to grant her the rights to adapt this life for the screen. "Amos is an extremely kind, warm human being and so he didn't make me feel like I was on trial," says Portman. "I really had to show him my passion and commitment to the material and all he asked was that I don't make any sort of simplified explanations as to why she killed herself. He said 'please don't do that'."
Portman also plays Oz's mother, Fania, a decision that came about because of the vagaries of the film business. First-time director Portman originally wanted to cast an Israeli actress and insisted on the film being made in Hebrew. "They were like 'you've never made a film, it's not commercial and you want to use someone that no one has ever heard of?'"
The biggest challenge as an actor was getting the accent and language right. Even though she had studied Hebrew at school "it was more challenging than I expected," she says. "I am pretty good but I still make a lot of grammatical errors, and I had to work a lot on my accent. It was okay to have an accent because my character in the movie is an immigrant, but it's not OK for her to have an American accent."
When she started on the project, Portman could not see herself in the role, but that changed with the passing years. Now 34, she says: "I started this when I was 27 and all of a sudden I was like 31 and starting to get to the age where I could pull this off, maturity wise, so I decided to do it."
A lot has changed for Portman in the seven years she has been fighting to get the film made. Much of it stems from her starring role in Black Swan (2010), for which she won the best actress Oscar playing a ballet dancer who will do anything to win the coveted role in Swan Lake. She had previously been Oscar-nominated in 2005 for her role in the adaptation of Patrick Marber's play Closer.
There were big changes off screen too. Romance blossomed between Portman and Benjamin Millepied, the French choreographer of Black Swan who also played a role in the film. The couple's son, Aleph Portman-Millepied, was born in June 2011 and they married a year later. In September last year, Millepied was given the coveted job of dance director at the Paris Opera, a decision that led the family to move to Paris.
Running parallel to the changes in her personal life and the career accolades has been the transformation in how Portman sees religion and her Jewish upbringing. She was born in Jerusalem and her family emigrated back to the US when she was three. She's the only child of Shelley Stevens, who worked as her daughter's agent, and gynecologist Avner Hershlag. Her parents met in Ohio, and Portman went to Jewish schools in Washington DC, Jericho, New York and Long Island. There she was taught about the Holocaust and the birth of Israel.
Yet she now thinks that she was slightly hoodwinked into not questioning the actions of the Israeli state. As the government has become more right-wing, she has started to be a critical voice. She sees some of her previous opinions as being the result of her education, which she believes put too exclusive an emphasis on the Holocaust.
Access unlimited streaming of movies and TV shows with Amazon Prime Video
Sign up now for a 30-day free trial
Sign up
Access unlimited streaming of movies and TV shows with Amazon Prime Video
Sign up now for a 30-day free trial
Sign up
"I think a really big question the Jewish community needs to ask itself, is how much at the forefront we put Holocaust education. Which is, of course, an important question to remember and to respect, but not over other things... We need to be reminded that hatred exists at all times and reminds us to be empathetic to other people that have experienced hatred also. Not used as a paranoid way of thinking that we are victims."
She continues: "Sometimes it can be subverted to fear-mongering and like 'Another Holocaust is going to happen'. We need to, of course, be aware that hatred exists, anti-Semitism exists against all sorts of people, not in the same way. I don't mean to make false equivalences, we need it to serve as something that makes us empathetic to people rather than paranoid."
She can pinpoint the moment that she came to this realisation – it was in 2007, on a trip to Rwanda to trek with gorillas. "We went to the museum there, and I was shocked that that [genocide] was going on while I was in school. We were learning only about the Holocaust and it was never mentioned and it was happening while I was in school. That is exactly the type of problem with the way it's taught. I think it needs to be taught, and I can't speak for everyone because this was my personal education."
She is an opponent of the Israeli prime minister Benjamin Netanyahu, who was reelected earlier this year, and has publicly stated that she finds his "racist comments horrifying". But, she also says, that's democracy. "It's the thing about democracy, it happens in the US, in France, everywhere, sometimes people get elected that you wouldn't elect yourself and you have to live with it. So you raise your voice, you need to speak out, protest when things are going wrong, but that is being part of a democracy. Of course, it's also depressing when people think different than I do, but that is also the joy of humanity."
She doesn't believe that the breadth of experience and debate that happens in Israel is reflected in the media elsewhere. "Being in Israel, spending time there, does give me more understanding. There is always vibrant debate there, at the dinner table with your family, on the bus, in the market, people are debating politics and there are about 100 different opinions. I hope I reflected that in the film."
In September Portman is heading to the Toronto Film Festival, where she will speak at the annual charity ball that acts as a curtain-raiser for the festival. It will be the North American premiere for her film, which received mixed notices at the Cannes Film Festival in May this year. "I think you're inevitably going to be subject to criticism," she says. "One of the biggest parts of being an artist is having a thick skin."
In Toronto, some multiple-seat hosting packages are selling for $7,500. Individuals will be parting with between $300 and $750 to be in her company as she gives an interview about her career. The list of anecdotes promises to be long.
The actress was not even a teenager when she became a global star in 1994, playing a young orphan in Luc Besson's hit Léon. It was a debut so good that there was talk of an Oscar nomination.
She then played Robert De Niro's depressed stepdaughter in Heat, as directors fell over themselves to cast the most impressive child star since Jodie Foster. She played Anne Frank in a Broadway adaptation of The Diary of Anne Frank in 1997.
She then took a break from acting to study psychology at Harvard University. She stated that her only performances while she was a student would be playing Padmé Amidala, the mother of Luke Skywalker and Princess Leia in the Star Wars prequels. (Looking at some of the abysmal reviews that those films received, it's arguable that she was still on a break from acting.)
When it comes to reading bad reviews, she has a strong comportment: her directorial debut received mixed notices at the Cannes Film Festival. "I think you're inevitably going to be subject to criticism," she says. "One of the biggest parts of being an artist is having a thick skin."
Her return to more demanding roles saw her feted once again. In the summer of 2001 she appeared in a New York Public Theater production of Chekhov's The Seagull alongside Meryl Streep, Kevin Kline and Philip Seymour Hoffman, directed by Mike Nichols. She also wowed in Zach Braff's Garden State, but then had a lean period including in My Blueberry Nights and V for Vendetta. Then came Black Swan.
Lately, she has worked with Terrence Malick on two films, the upcoming Knight of Cups and an untitled project featuring Ryan Gosling, and stars in the forthcoming Jane Got a Gun opposite Ewan McGregor, playing a farmer forced to take matters into her own hands.
In forthcoming acting projects she will play key historical figures including former first lady Jackie Kennedy and Supreme Court judge Ruth Bader Ginsberg. "I keep saying to my agent, I'm so lucky that small Jewish women have done a lot of interesting things," quips Portman. "Not Jackie, but I keep getting scripts of all these cool scientists. I can't just do biopics but the Ruth Bader Ginsberg project I'm really excited about. She is a real sort of unheralded hero; she is heralded but not as much as she should be for what she did in the US. There are just a lot of small dark-haired Jewish women, or small dark-haired women and I'm just the small dark-haired actress."
'A Tale of Love and Darkness' opens in the UK next year
Join our commenting forum
Join thought-provoking conversations, follow other Independent readers and see their replies