Netflix's romantic comedies are still terrible, no matter what anyone says
Releases like 'Set It Up', 'Someone Great' and 'Love Wedding Repeat' have credited the streaming service with the renaissance of a genre considered dead, but their offerings don't come anywhere near classics like 'When Harry Met Sally', 'Bridget Jones' and 'Notting Hill', says Adam White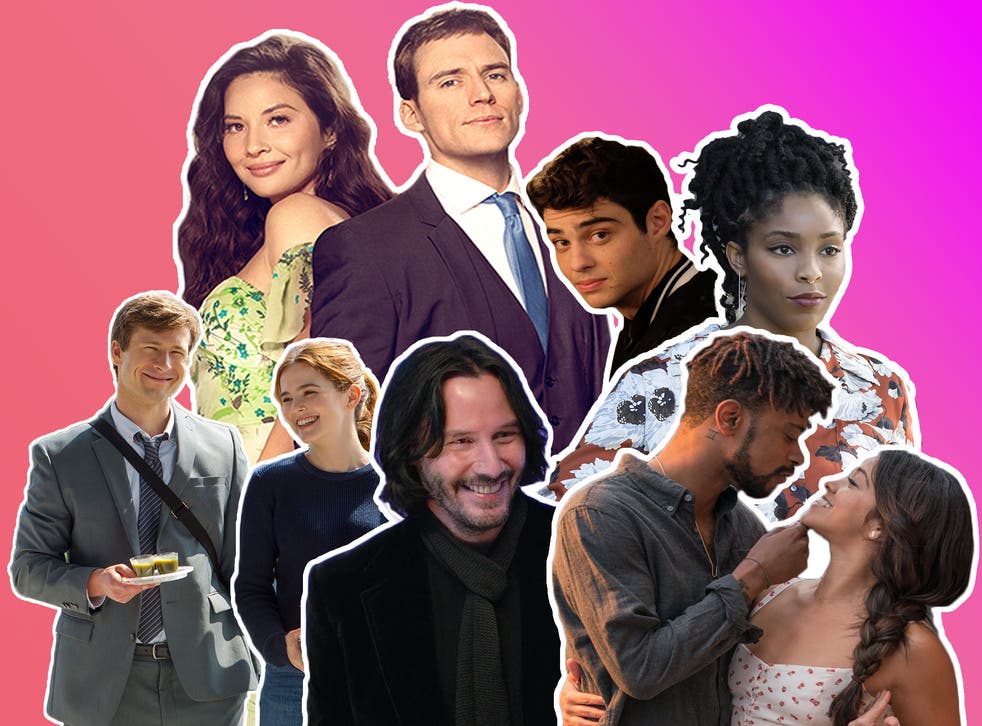 Somewhere, between Meg Ryan faking an orgasm in a diner and Katherine Heigl wearing lots of bridesmaids' dresses, we got tired of watching romantic comedies in cinemas. Perhaps it was because of pure ergonomics. Cinema seats are sturdy things, forcing our backs straight, our legs apart. At home, where we can wrap ourselves in blankets and Bridget Jones has long become a sofa mainstay, the romcom has flourished.
So it makes sense that Netflix has become the new home for the romcom, and currently the only major player in film financing still actively invested in the genre. Since 2018, and specifically that year's release of glossy New York workplace comedy Set It Up and teen romance To All the Boys I've Loved Before, Netflix has been credited with providing a renaissance for a genre long considered dead, its ashes scattered among a pile of unsold Kate Hudson DVDs. But there's a soggy undercurrent to the Netflix romcom revival. Namely that they've all been pretty terrible.
Friday saw the Netflix release of Love Wedding Repeat, the kind of silly British romcom once airlifted into cinemas and starring a flibbertigibbet Englishman, a glamorous American and a few wacky supporting players poached from Channel 4 comedies. Taking place at a chaotic wedding in Rome, it has strong performances and lively moments of farce, but it's also oddly insecure about its time-reversing "what if" premise. It's a film that plays like a marriage between Sliding Doors (1998) and Four Weddings and a Funeral (1994), but one that wishes it was exclusively the latter.
Netflix has form with this kind of thing. Its A-list tier of romcom originals, which also includes Someone Great (2019), Always Be My Maybe (2019) and The Incredible Jessica James (2017), are all vaguely likeable in one way or another – rescued from oblivion by a canny bit of casting here, or an inspired gag there. But they're also consistently never quite good enough, so indebted are they to their genre forebears that the result is flat, lifeless and fixated on mimicry.
In place of guffaws are mild titters; sharp dialogue and wit are exchanged for pop-culture references designed to be memed within hours of release. The latter has become a problem throughout modern comedy writing, which so often confuses humour for merely reciting names and incidents with a comic delivery ("I haven't been this upset since my good friend Taylor was rudely upstaged by my other friend Kanye, who was defending my best friend, Beyoncé," boasted Jameela Jamil's chronically unfunny Tahani on NBC's The Good Place). It's particularly pronounced in Netflix romcoms.
Someone Great, starring Gina Rodriguez, DeWanda Wise and Brittany Snow as a trio of New Yorkers navigating personal and professional travails, doubled as Internet: The Movie. It transplanted Twitter discourse into the mouths of its characters, who compared each other's respective Harry Potter houses, joked about Greta Gerwig's Lady Bird and drank from mugs decorated in feminist slogans. RuPaul, hero to "yas queen"-spouting straight women everywhere, provided a cameo, and a dance number set to Lizzo's "Truth Hurts" was retweeted so often that it propelled the track itself to the top of the charts.
Even last year's Always Be My Maybe, probably the most charming of Netflix's romcom boom, felt engineered for meme potential. Its extended Keanu Reeves cameo, which forms the only genuinely funny set piece in the film, exploited the star's beloved status on the internet and dominated the movie's press coverage upon its debut. ​It's that slightly mechanical engineering, of jokes, plot points and casting, that has made so many Netflix romcoms feel subpar. Part of the appeal of Love Wedding Repeat and Set It Up, or the quarter-life restlessness of Jessica James and Someone Great, is that it reminds you of what we liked 25 years ago. It means, however, that they can't stand on their own two feet, instead resembling algorithm-inspired combinations of things proven lucrative elsewhere. Or reblendings of people already part of the Netflix family.
Someone Great, for example, featured comedian Michelle Buteau, who also appeared in Always Be My Maybe and presents the Netflix reality series The Circle. Rodriguez leads the Netflix animated series Carmen Sandiago, while her TV series Jane the Virgin streams on Netflix UK, as does RuPaul's Drag Race. Wise is also the star of Netflix's She's Gotta Have It. Set It Up featured Titus Burgess, from Netflix's Unbreakable Kimmy Schmidt. Noah Centineo, the beautiful idiot grown in a Netflix lab somewhere in Burbank, California, has become the platform's Matthew McConaughey/Dermot Mulroney figure – romancing the leading lady of not only To All the Boys I've Loved Before, but The Perfect Date (2019) and Sierra Burgess Is a Loser (2018), too. The latter starred Shannon Purser of Netflix's Stranger Things. All of Netflix is like this – a sinister "Six Degrees of Kevin Bacon" loop de loop of endless familiar faces.
The Netflix algorithm, which utilises consumer data and viewing habits to inform production decisions, isn't much different from how Hollywood has always operated. That Julia Roberts starred in a raft of romantic comedies in the 1990s and early 2000s isn't a coincidence, but because it was proven, via box office receipts, that audiences liked her in them. Netflix, however, hasn't yet managed to make such creative orchestration feel seamless. It means their films are often devoid of any sort of heart or personality – both of which have always been the lifeblood of well-made romantic comedies.
Access unlimited streaming of movies and TV shows with Amazon Prime Video Sign up now for a 30-day free trial
Sign up
That the primary distributor for modern romcoms is seemingly fine to settle for "decent" to "below-average" output also contributes to many of the negative stereotypes surrounding the genre. Likely because romantic comedies have always been driven by female screenwriters like Nora Ephron, Nancy Meyers, Gina Prince-Bythewood and Aline Brosh McKenna, and as a genre dominated by female stars, it's been easy for critics to write them off. These are movies defined by subject matter long determined to be feminine and therefore inconsequential – love, relationships, friends, aesthetics. But these movies have only had such a hold on the general population because they speak to something essential to the human condition. Far more, at least, than many of the films traditionally determined to be classics.
The vast legacy of adored romcoms such as When Harry Met Sally, You've Got Mail, 10 Things I Hate About You and Notting Hill, however, only exists because of the writing – that relatable sparkle, the characters that make you feel something, the ways Ephron, Meyers and Richard Curtis zeroed in on the silly particulars of how we live and love. They dress them up in fantasy, of course, with characters living in far bigger houses and navigating far fancier professions than many of us could ever imagine. But based on how often we turn to these movies in our greatest hours of need, those things have also never really mattered.
Netflix does deserve credit for positioning actors of colour at the centre of many of its romcoms, the likes of Lana Condor, Jessica Williams and Ali Wong likely to have been regulated to "supportive best friend" roles in the heyday of the big-screen romantic comedy. But representation also doesn't give Netflix a pass when it comes to quality.
We need movies like this, particularly in times of global crisis, but we also need them to be good. The surface components of Netflix's romcom boom, from their tinkly music to their attractive faces, nod to why we love these things, but they're otherwise lacking in soul and sparkle. To find it, Netflix will have to look inwards – and not just to the algorithm.
Register for free to continue reading
Registration is a free and easy way to support our truly independent journalism
By registering, you will also enjoy limited access to Premium articles, exclusive newsletters, commenting, and virtual events with our leading journalists
Already have an account? sign in
Register for free to continue reading
Registration is a free and easy way to support our truly independent journalism
By registering, you will also enjoy limited access to Premium articles, exclusive newsletters, commenting, and virtual events with our leading journalists
Already have an account? sign in
Join our new commenting forum
Join thought-provoking conversations, follow other Independent readers and see their replies