Netflix's The Little Prince is the animated film we all need in 2016
Oscar-winning composer Hans Zimmer is behind the magical French-tinged score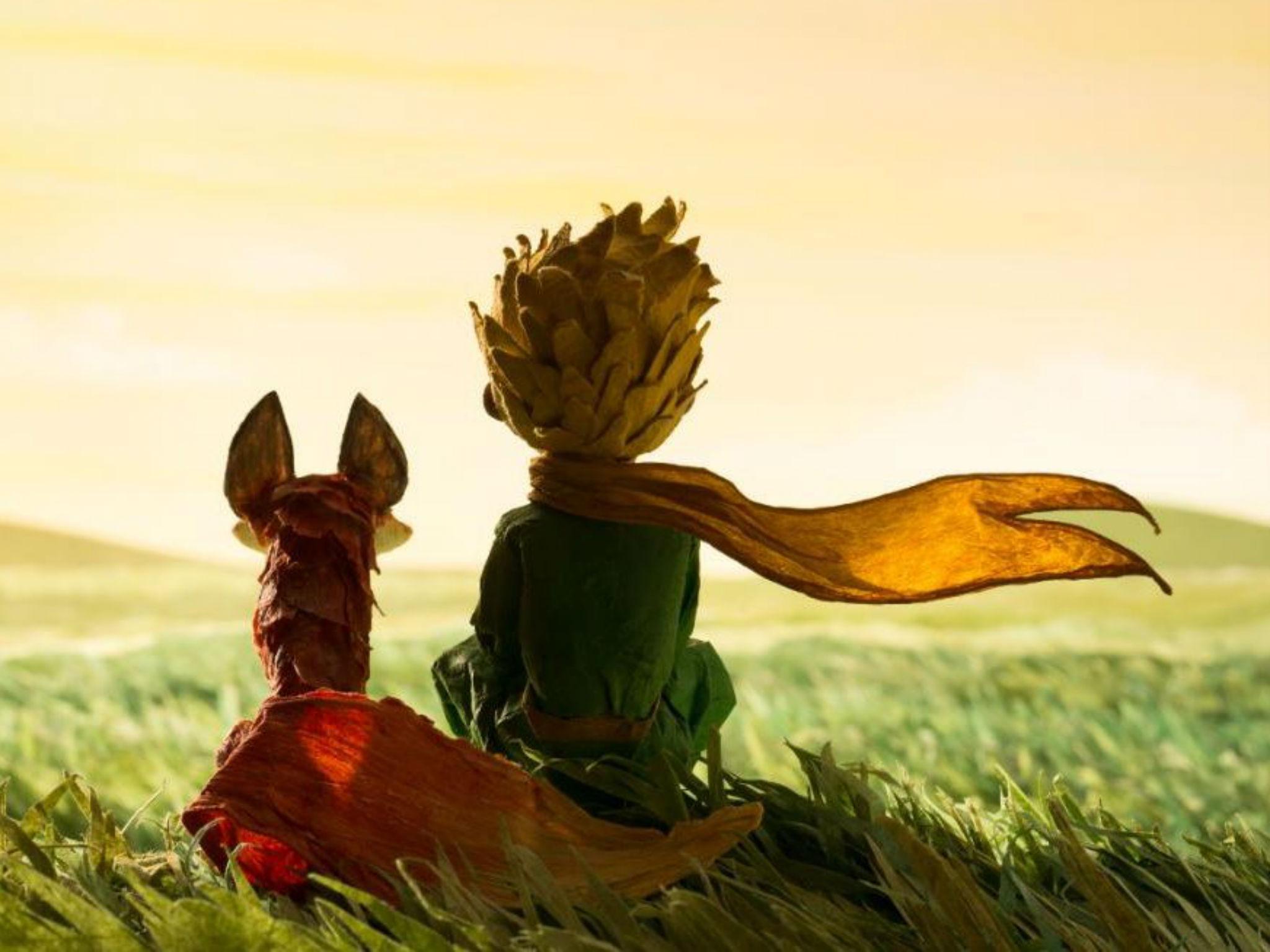 This year has been a trying one, with far too much death, division and disillusionment in the news. Fortunately, a tonic has arrived just as we needed it most, in the form of Netflix's charming new take on The Little Prince.
The first animated feature-length film based on French author Antoine de Saint-Exupéry's timeless 1943 novella is cleverly done, combining modern, Pixar-style CG animation with quaint stop-motion to reflect the chasm between the cold, depersonalised adult world and the too-often forgotten wonder of childhood.
Its central message – that "it is only with the heart that one can see rightly; what is essential is invisible to the eye" – sits alongside gentle philosophical reminders that love is enduring and growing up needn't mean shredding your dreams.
The Little Prince Trailer

Director Mark Osborne first read The Little Prince at college after being given it by his wife, with whom he was in a long-distance relationship at the time. The special personal meaning it holds for him meant he strived to "protect" the story by creating another, original take around it, based on the impact it has on a little girl. This proves a smart move, introducing us to The Little Prince's world through the eyes of a child while preserving the beauty of Saint-Exupéry's evocative original and preventing it from being spread too thinly through expansion for film. The author's much-loved illustration feature as an unexpected delight, while Oscar-winning composer Hans Zimmer is behind the magical score, taking his cue from the familiar, handmade feel of The Little Prince's tale and enlisting the melodious voice of French singer-songwriter Camille.
Osborne's story focuses on the Little Girl (Mackenzie Foy), who losing her innocence at an alarming rate as she is overworked by a loving yet pushy workaholic Mother (Rachel McAdams) determined to see her succeed at college and become an "essential" adult. It is only when the child befriends her eccentric neighbour the Aviator, voiced perfectly by the warm, grandfatherly tones of Jeff Bridges, that she is introduced to the world of the Little Prince (Riley Osborne) and re-engages with her imagination. The Aviator regales her with the story of how as a young man he crashed his plane in the Sahara desert where he met the Little Prince, who had traveled from his lonely home planet and learnt many concerning truths about adults on his journey. Soon, the Little Girl begins her own quest to bring childlike joy and enlightenment back to a largely soulless world.
The Little Prince sketches
Show all 8

The Little Prince is a cosy blanket with a cup of tea film. Gentle, heartfelt and poetic without being overly saccharine, it reminds us that life is full of possibilities at every turn through the enchanting, colourful whimsy of the Aviator's unconventional creativity and the Little Prince's lessons. It might be far from a faithful adaptation of a classic, but if nothing else it will make you remember what life's really all about, regardless of what society might sometimes have you believe.
Best quotes from The Little Prince
"It is only with the heart that one can see rightly; what is essential is invisible to the eye."
"I must endure the presence of a few caterpillars if I wish to become acquainted with the butterflies."
"No one is ever satisfied with where he is."
"There is no shop anywhere where one can buy friendship."
"Men occupy a very small place upon the earth."

"Men have forgotten this truth. But you must not forget it. You become responsible, forever, for what you have tamed."
"'Where are the people?' resumed the little prince at last. 'It's a little lonely in the desert.' 'It is lonely when you're among people too,' said the snake."
"It is much more difficult to judge yourself than to judge others. If you succeed in judging yourself then you are indeed a man of true wisdom."
"In one of the stars I shall be living. In one of them I shall be laughing. And so it will be as if all the stars were laughing when you look at the sky at night."
"Straight ahead of him, nobody can go very far."
Join our commenting forum
Join thought-provoking conversations, follow other Independent readers and see their replies