Comment
The Oscars have taken a major step forward – but have things really changed for good?
There are still more nuanced conversations that need to happen if the Oscars are truly committed to change, writes Clarisse Loughrey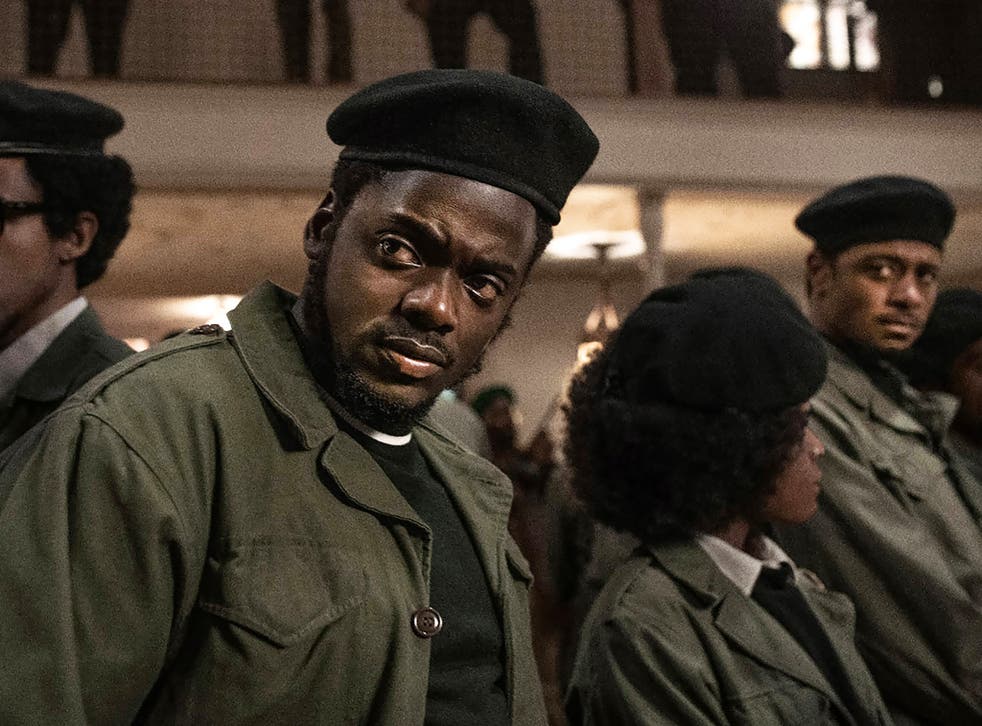 I
t's a new and odd sensation for me, as a film critic, not to spend awards season in a constant state of exasperation. This year's Oscar nominations are far from perfect, but it's a real relief to see a slate of nominees that actually reflects the best films of last year, not the ones that ticked a certain set of boxes or appealed to a very small sector of the audience (read: old white people).
Many hoped that Parasite winning Best Picture last year – the first film not in the English language to do so – was a sign that the Academy had entered a new era, one where its efforts to diversify its voting body has resulted in concrete change. They were right to hope.
There are significant milestones to celebrate here. This marks the first time that more than one woman has been nominated in the Best Director category: Emerald Fennell for Promising Young Woman and Chloé Zhao for Nomadland. Sound of Metal's Riz Ahmed has become the first Muslim actor to be nominated for Best Actor, while Minari's Steven Yeun is the first Asian American actor to do so. With her fourth Oscar nomination for Ma Rainey's Black Bottom, Viola Davis is now the most-nominated Black actress ever, and the only Black woman with two Best Actress nominations.
David Fincher's Mank, which depicts Old Hollywood, even if it feels ambivalent towards it, is traditional enough to have earned the most nominations, with a total of 10. Otherwise, this is an awards season without many of the usual Oscar-bait powerhouses dominating the race – Nomadland, The Father, Judas and the Black Messiah, Minari, and Sound of Metal are all tied in second place with six nominations each.
Normally, you might have expected The Trial of the Chicago 7 to take the lead – its director Aaron Sorkin has the appropriate clout – but that's not the case here. In fact, Sorkin didn't even land a Best Director nomination, with the (welcome) surprise in that category being Thomas Vinterberg for his Danish comedy Another Round, which stars Mads Mikkelsen. The pandemic caused several potential nominees to be pushed back, including Wes Anderson's The French Dispatch and the Aretha Franklin biopic Respect. Maybe they would have radically changed the landscape of Oscar season, maybe not.
Read more:
The cynic in me doesn't quite have faith that things have changed for good. Some of the upsets this year have a predictable quality to them – if both Daniel Kaluuya and Lakeith Stanfield are nominated for Best Supporting Actor in Judas and the Black Messiah, then who are we to believe is the lead of that film? Delroy Lindo was left off the Best Actor list, despite his formidable performance in Da 5 Bloods. And it's sad to see Miss Juneteenth, especially its star Nicole Beharie, be completely forgotten by this year's awards bodies. Her omission is particularly telling.
Diversity for its own sake is not enough – Academy voters need to reflect on the kinds of Black experiences they choose to highlight. There has always been a pattern where stories of Black oppression and suffering are elevated above all others. That's no different this year – and these more nuanced conversations need to happen if the Oscars are truly committed to change. They've taken a big step forward this year, but there's still a way to go.
Join our new commenting forum
Join thought-provoking conversations, follow other Independent readers and see their replies