10 terrible Oscar-winning films, from Suicide Squad to Crash
Ahead of the Oscars, Louis Chilton looks at some of the worst films to take home an Academy Award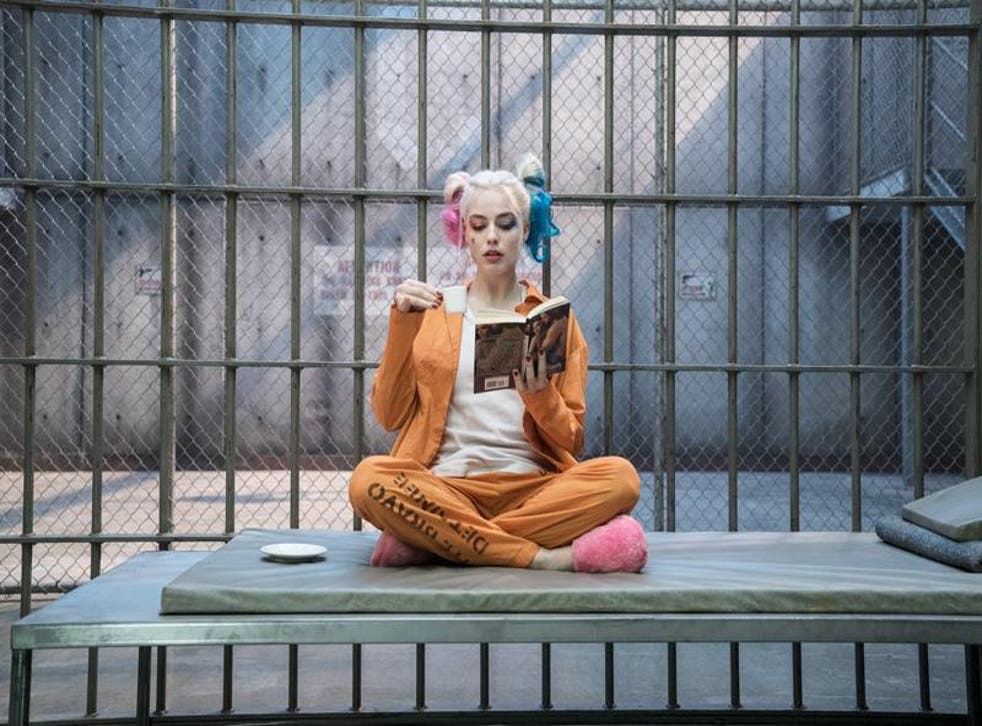 Every filmmaker dreams of winning an Oscar.
While a golden statuette may not be the definitive mark of creative quality, the award is still considered one of the most prestigious honours in cinema, handed out each year to the most worthy and widely appealing films.
Every so often, though, there are exceptions. The glittery history of the Academy Awards overshadows the many Oscars that have been handed to films of sub-par quality.
Many of these films are awful-but-expensive blockbusters that scoop up technical awards for their high-end design teams (such as The Golden Compass). Other awards are seemingly handed out in a momentary lapse of reason by the Academy (Harry and the Hendersons).
Even the coveted Best Picture category can let a few duds slip through the net, as proven by 2005's much-scorned winner Crash.
47 brilliant films that didn't receive a single Oscar nomination

Show all 47
Bohemian Rhapsody, Vice and Solo: A Star Wars Story are some of the sub-par films in contention for glory this year. Should they win, however, they would all be unlikely to crack this list – such is the quality of these 10 worst films to win an Academy Award.
10. King Kong (1976) - Best Visual Effects
Coming a year after the record-breaking success of fellow monster-movie Jaws, this remake of the classic hit King Kong starred Jeff Bridges, Charles Grodin and Jessica Lange (in her film debut). Meryl Streep was one of the actors who auditioned for Lange's role, but the casting directors allegedly deemed her "too ugly" to take the role. Yet even Streep would have been hard-pressed to redeem this campy washout. Its Oscar-winning visual effects – a set of giant hydraulic hands, weighing 750 kg each, were constructed to resemble the ape's – would pale in comparison to Star Wars, which was released the following year.
9. American Sniper (2014) - Best Sound Editing
Clint Eastwood's military propaganda film American Sniper was a box office smash. Bradley Cooper plays Chris Kyle, the military sniper who killed over 255 people during the Iraq war. Aside from the way it fudges historical fact – the real-life Kyle confessed in his memoir to taking pleasure in killing – American Sniper is also comically inept. The infamous "fake baby" scene features a sentimental Cooper juggling what is unmistakably a plastic doll. It was nominated for six Oscars, the sole win coming for Best Sound Editing.
8. Pirates of the Caribbean: Dead Man's Chest (2006) - Best Visual Effects
The first round of Captain Jack Sparrow's nautical antics proved so buoyant at the box office that Disney quickly started work on a sequel (the first of four). However, where the first film felt fresh, Dead Man's Chest – with Johnny Depp's irritating faux-drunkenness – failed to impress critics. It was to some surprise that the second Pirates of the Caribbean snagged an Academy Award, for Best Visual Effects.
7. The Wolfman (2010) – Best Makeup
The Wolfman ranks as one of the most esteemed werewolf flicks of all time, with an Oscar win for Best Makeup. Despite the award's prestige, the schlocky horror was a box-office bomb and failed to recoup its towering $150 million production budget. Even with Academy Award winners Benicio del Toro and Anthony Hopkins in starring roles, the head of Universal Studios, Ron Meyer, deemed the film "crappy" and "one of the worst movies we ever made".
Access unlimited streaming of movies and TV shows with Amazon Prime Video Sign up now for a 30-day free trial
Sign up
6. Pearl Harbour (2001) - Best Sound Editing
The film that turned people against Ben Affleck, Pearl Harbour dubiously re-frames the Japanese bombing of Pearl Harbour as a love story for the ages. Over three hours long, the Michael Bay-directed film is not just bad but interminable, and the jingoistic tweaking of history is offensive in several regards. Pearl Harbour is also the first instance of a film being nominated for Worst Picture at the Golden Raspberry Awards while also winning an Oscar.
5. Crash (2004) - Best Picture
To call Crash's treatment of racial conflict in contemporary LA heavy-handed would almost be a compliment; this film's mitts could anchor a barge. Paul Haggis's film was a controversial winner at the time, beating out the ground-breaking queer romance Brokeback Mountain to win Best Picture. Despite the best of intentions, Crash resorts to patronising stereotypes and contrived redemption arcs, and the less said about the dialogue – penned by two white men – the better. Crash is exactly what the title suggests.
4. The Golden Compass (2007) - Best Visual Effects
This adaptation of Phillip Pullman's acclaimed YA novel Northern Lights cost $180 million to produce and starred Oscar winner Nicole Kidman. Watering down the book's strong anti-religious themes and overloading the story with flashy CGI, this box-office bomb caused its studio, New Line Cinema, to merge with Warner Brothers. The Golden Compass currently holds a rating of 42 per cent on Rotten Tomatoes, despite winning an Oscar for its visual effects.
3. Harry and the Hendersons (1987) - Best Makeup
A bafflingly bad family feature starring John Lithgow, Harry and the Hendersons sees the milquetoast Henderson family welcome the mythical North American animal Bigfoot into their home. The cloying storyline offers few laughs, and the sasquatch in question looks terrible – a man in a grinning, cartoonish gorilla suit. How it won an Oscar for Best Makeup is a mystery as strange and nebulous as that of Bigfoot itself.
2. How the Grinch Stole Christmas! (2001) - Best Makeup
The makeup for 2001's insipid Christmas romp How the Grinch Stole Christmas! took as many as eight hours to apply each day. Jim Carrey told Graham Norton that a CIA operative had to be brought in to teach him specialist techniques for enduring torture and said the procedure "was like being buried alive every day". But Carrey's furry green tomb paid off in the end, and the dreadful Dr Seuss adaptation won an Academy Award for Best Makeup, bagging two other nominations.
1. Suicide Squad (2016) - Best Makeup and Hairstyling
DC sought to ape Marvel's Avengers success with their edgier anti-hero team-up Suicide Squad. But the result, which features an intolerable Jared Leto as the Joker and Margot Robbie as the overtly sexualised Harley Quinn, was widely panned by critics. That it managed to keep anyone's eyes on the screen long enough to notice the makeup and hairstyling is a minor miracle. But it did, and David Ayer's unmitigated flop won an Oscar for its efforts
Join our new commenting forum
Join thought-provoking conversations, follow other Independent readers and see their replies