Why predicting Oscar winners gets harder every year
The changing membership of the academy opens the door to a wider range of winners, finds Helen O'Hara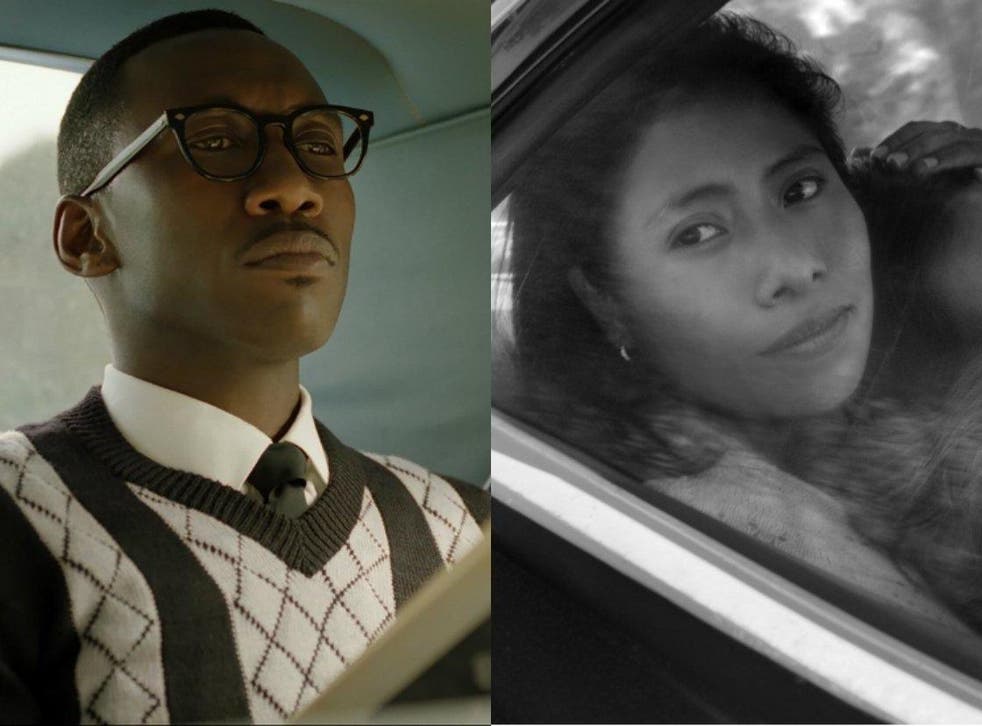 In 2016, in response to the #OscarsSoWhite controversy, the Academy of Motion Picture Arts and Sciences started trying to reform their membership. The aim was to ensure that the same old films weren't the only ones winning awards, that new voices were given proper consideration and, most importantly of all in that image-obsessed industry, to avoid bad publicity.
The good news for the academy is that their efforts have had a seismic effect on the films and actors winning nominations and prizes, in overdue and welcome ways. But as a side effect, the changes have made Oscar punditry far harder than ever before. Now the sort of film that will take home the big prizes has become much more difficult to predict. Still, it injects a sense of excitement to proceedings that have long seemed set in stone.
To put the changes in context, the membership of the academy in 2017 (the last year for which figures are available) was 6,687 members. In 2016, the academy had added 683 new members – many of them women, people of colour, or non-Americans – more than doubling the previous record for new admissions in a single year. In 2017, it went even bigger and invited 774 new members and in 2018, called on 928 new names.
The 10 worst Oscar Best Picture winners

Show all 10
They also made it harder for "non-active" members to vote, defining active members as "those who have worked in the motion picture industry in the last 10 years; those who have worked anytime during three 10-year periods whether consecutive or not; members who have won or been nominated for an Oscar". This knocked out some elderly, retired voters who had barely made films in the first place, or whose career finished decades before. New members included Get Out's Jordan Peele, Wonder Woman's Gal Gadot, Widows' Daniel Kaluuya and Star Wars' Daisy Ridley. But while the headline names were actors, the academy also invited younger directors, VFX artists and cinematographers in great numbers to balance out the acting branch a little.
It's a significant change because the voting membership was, on average, over 60, male and white. They liked predictable things – films with male leads, films about great men of history – and they tended to vote in relatively predictable ways. The biggest bloc, by a long way, were actors, so films with big, showy central performances tended to be over-represented while more technical or genre films – think Mad Max: Fury Road, for example – were often shut out of the big prizes.
So today, Oscar prediction has become as much a science as an art. The sort of nominations the film has, particularly if they include Best Director and Best Editing, combined with the previous awards won, especially the various Guild prizes voted for by industry professionals, gives a much shorter list of likely winners than the eight or 10 Best Picture nominees would suggest.
Golden Globes are a bad indicator of Best Picture winners and only slightly stronger in the acting categories, despite giving themselves two chances each year by dividing their spoilers between "Drama" and "Comedy/Musical" categories. The Screen Actors Guild Awards are better predictors of the acting awards, though their big ensemble prize rarely lines up with Best Picture. And the Toronto Film Festival audience award winner has a much better record at the Oscars in recent years than the winners at the Cannes, Berlin or Venice film festivals.
One historically strong predictor was the Producers Guild Award for Best Feature: the academy went for the same film for Best Picture on 20 out of 30 occasions. But that relationship seems to be weakening this year. The PGA went to Green Book, which doesn't look like an Oscar frontrunner given that its director, Peter Farrelly, isn't nominated for Best Director (traditionally a bad sign for a Best Picture nominee's chances, though there are exceptions). The PGA's Best Documentary winner, Won't You Be My Neighbor, didn't even get an Oscar nomination. And the Screen Actor's Guild award for Best Ensemble, another occasional Best Picture signpost (though one with a less impressive hit rate), went to Black Panther, a film that looks very much like an outlier in the Best Picture race.
But then, the kind of film that we assume the Oscars will reward is changing. The smart money for Best Picture in 2017 was on La La Land, because the academy has a history of rewarding films about show business and/or Los Angeles life (look at the wins for The Artist and Chicago, not to mention the egregious choice of Crash over Brokeback Mountain in 2006). That impression was only confirmed as the ceremony proceeded, and Damien Chazelle took Best Director and Emma Stone Best Actress for the modern musical. Yet it was the quiet, unassuming indie film Moonlight that finally took the Best Picture prize.
Access unlimited streaming of movies and TV shows with Amazon Prime Video Sign up now for a 30-day free trial
Sign up
If last year's nominees had come up a few years ago, Three Billboards Outside Ebbing, Missouri or Dunkirk would likely have duked it out for the top spot. But in 2018 it was Guillermo del Toro's defiantly odd love story The Shape Of Water that won Best Picture.
Oscars 2019: Nominations for Best Picture
And this year looks no easier to predict. Roma and The Favourite lead the field with 10 nominations, but if either film wins it will be a remarkable break from the norm. Roma is entirely in Spanish and Mixtec, and no film in a foreign language has ever won Best Picture. The Favourite, meanwhile, is a film with three female leads and no major male roles, traditionally a handicap to being taken seriously by the academy. It also features a lesbian relationship, so a Best Picture win would mark only the second time that a film with gay themes has won the big prize (after Moonlight).
Even a win by a contender like Green Book would be somewhat historic; that too features a prominent gay character and focuses on an African American, traditionally an underrepresented group at the Oscars. In fact the only Best Picture nominee that does not feature a significant LGBT+ character or person of colour among its cast is A Star Is Born, and even that romance sees its two leads meet in a drag club.
Part of this explosion of diversity is, of course, down to the films being produced, and the fact that Hollywood has finally begun to question its racist old assumptions that straight, white men are the principal box-office attractions. The Oscars must, at least to some extent, reflect the films made.
But there has also been a sea change in the way that the academy considers films for its big awards night, and in the breadth of films considered "Oscar worthy" by this new generation of Oscar voters. Films that might once have ruled the Independent Spirit Awards but been locked out on Oscar night – films like Call Me By Your Name, Roma, Lady Bird or Moonlight – are now contenders for the big prizes, and that is something to celebrate. Even if it does make life harder for all the self-appointed Oscar gurus of the world.
Join our new commenting forum
Join thought-provoking conversations, follow other Independent readers and see their replies