'Congratulations to those men': What are the Oscars even for anymore?
If Jennifer Lopez, Eddie Murphy, Awkwafina and all of Hollywood's female filmmakers couldn't make the cut, despite behind-the-scenes changes, maybe it's time for the Oscars to simply stop, says Adam White
Monday 13 January 2020 16:31 Comments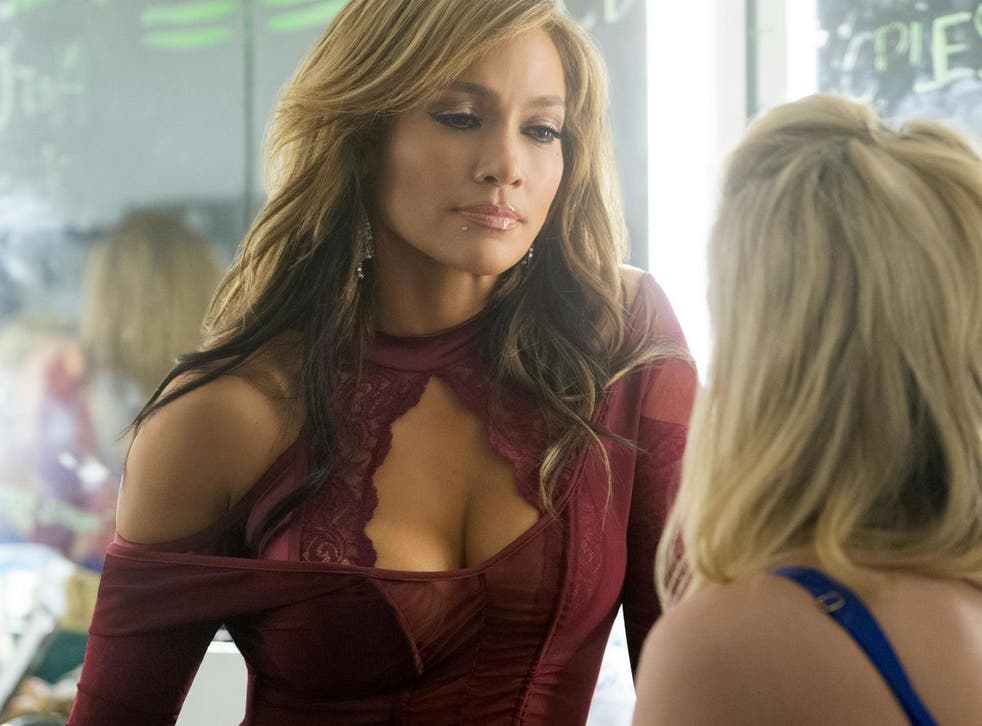 When the Baftas got it cripplingly, humiliatingly wrong last week, it wasn't entirely surprising. The Baftas have always existed as the stuffier cousin to the Academy Awards, with a plummy, middle-of-the-road lethargy that quite naturally resulted in huge oversights.
But the Oscars were meant to be better. After being on the receiving end of a number of backlashes, they had recognised their failings, changed up their membership and diversified. Yet somehow, they've still come up with a list awash in whiteness, loudness and angry men. Next to the Oscars, even this month's Golden Globes seem comparatively woke.
As has become tradition, the Academy was distracted by big-budget technical prowess, self-consciously transformative performances and famous faces playing real-life figures. While there were pleasant surprises here and there (notably Little Women's Florence Pugh for Best Supporting Actress, Knives Out for Best Original Screenplay, Ad Astra for Best Sound Mixing and Pain and Glory's Antonio Banderas for Best Actor), there was a feeling of safety from top to bottom: perennial Oscar favourite Sam Mendes with 1917; the rote masculinity of Ford v Ferrari; the twee, centrist nothingness of Jojo Rabbit. The sole nominee of colour in the acting categories, Harriet's Cynthia Erivo, was still the star of a stately, overcooked biopic that earned few critical raves.
The more daring visions from last year were absent altogether – particularly the frantic exhilaration of Uncut Gems, which so should have earned Adam Sandler his first Oscar nod, and the neon-soaked defiance of Hustlers. If Willem Dafoe could earn a Best Actor nomination last year for At Eternity's Gate, a film that absolutely no one saw and could potentially not actually exist, it is staggering that he and Robert Eggers' nightmarish The Lighthouse were (aside from a well-deserved Best Cinematography nod) overlooked. Even Parasite, while awarded with six nominations, felt underappreciated considering how it has galvanised US audiences since its release. Frustratingly, Brits must wait another month to see it for themselves.
Of the actors that didn't make an appearance, spare a thought for Jennifer Lopez – that perpetual critical underdog, whose 25-year career in movies has been so often undermined, mocked and jeered at, despite the barriers she has constantly overcome along the way. Her dazzling performance in Hustlers was a ripped and spreadeagled tribute to her importance as a Hollywood figure and the skill that has kept her where she is. Her absence here would be enraging if it weren't so boringly predictable.
The best films of 2019

Show all 20
Other notables refused a seat at the table were The Farewell's Awkwafina and Zhao Shuzhen, Clemency's Alfre Woodard and Dolemite Is My Name's Eddie Murphy. The absence of Lupita Nyong'o, so mesmerising as two vastly different beings in Us, embodied once again the Academy's odd reluctance to embrace horror.
Then there were the filmmakers. The snubbed were mostly women on their second or third films, handed far smaller budgets than the men behind the 1917s and Jokers of the world, yet who produced sensitive, radical and alert pleasures – Hustlers' Lorene Scafaria, Atlantics' Mati Diop, The Farewell's Lulu Wang. Marielle Heller's Can You Ever Forgive Me? earned three Oscar nods just last year, yet she herself stayed off the Academy's radar – as she has again for her work on A Beautiful Day in the Neighbourhood. Greta Gerwig's lack of a Best Director nod, particularly in contrast to Todd Phillips' photocopied Scorsese pastiche Joker, was such an emotional thud that nominations presenter Issa Rae couldn't help but make a snarky joke about it: "Congratulations to those men."
In one sense, this was all inevitable. The Academy has never been cutting edge, more often than not gravitating towards the safe, the white and the narratively unambitious. But it's also refused to admit such a thing.
When Emma Baehr, director of awards at Bafta, blamed the industry as a whole for the lack of people of colour during this year's nominations, it exposed a baffling ignorance of what is happening on the frontlines of filmmaking, and whose voices are breaking through. But the Academy's members know the boom in female filmmakers, they know what films have been critically embraced, and they know that there are too many stunning performances from actors of colour being ignored. Membership has increased – it's become younger, less white and less straight… yet here we are.
Access unlimited streaming of movies and TV shows with Amazon Prime Video Sign up now for a 30-day free trial
Sign up
While the industry is shifting, the Oscars remain the same. With TV ratings declining, and more and more filmmakers recognising what is typically being snubbed in favour of the loud and the expensive, it's worth asking what the Oscars are even for anymore.
Register for free to continue reading
Registration is a free and easy way to support our truly independent journalism
By registering, you will also enjoy limited access to Premium articles, exclusive newsletters, commenting, and virtual events with our leading journalists
Already have an account? sign in
Join our new commenting forum
Join thought-provoking conversations, follow other Independent readers and see their replies