comment
The Oscars host may be a thing of the past – good
There was no Academy Awards host in 2020 after Kevin Hart stepped down over homophobic tweets, and neither will there be at this weekend's ceremony. Clarisse Loughrey hopes that means the end of them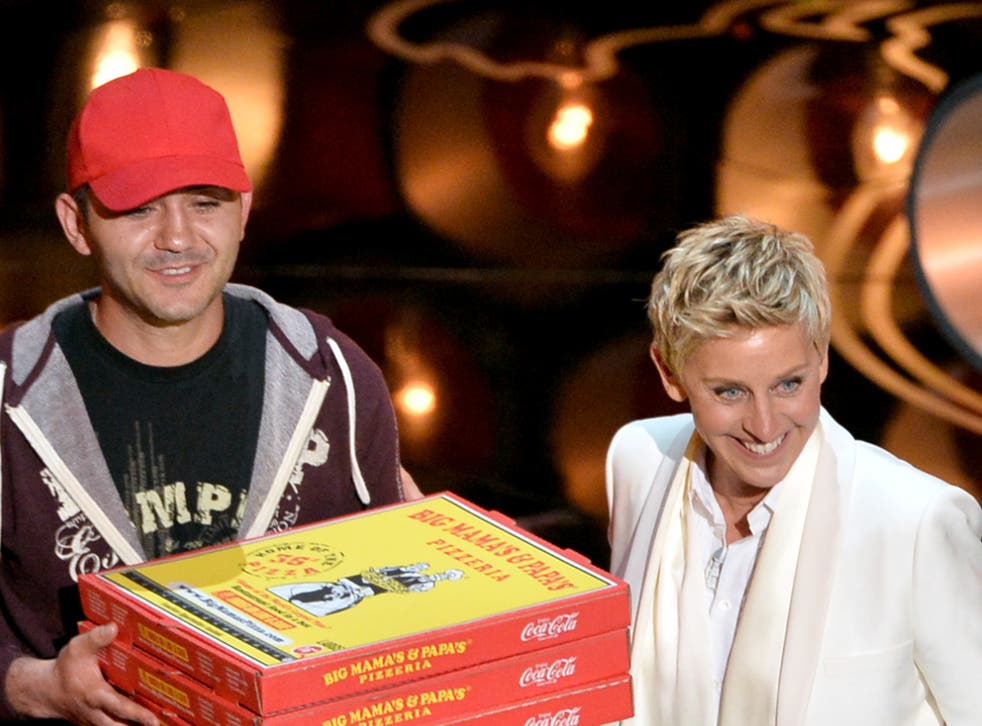 T
here's always a buzz in the air the day after the Oscars. It's the emotional leftovers of a sleepless night, tearful speeches, and tipsy film stars caught twirling their statuette on the dancefloor like it's a newly acquired limb. Any dissemination of the night's events comes fast and furious. There are arguments over who deserved what. And, until recently, there was an obsessive deconstruction of the host's opening monologue to find out why (inevitably) it wasn't funny. Was it the smug remarks about Hollywood's own self-obsession? Or the half-apology for its own bigotries? Which joke was so terrible that even Tom Hanks couldn't crack a smile?
But now, it seems, the Oscars host may be no more. I won't miss it. The last person the Academy hired for the job, Kevin Hart, stepped down soon afterwards over old, homophobic tweets – his subsequent apology was so reluctant that it only made matters worse. At the time, he seemed like an obvious pick, as a comedian who could sell out stadiums and whose role in the Jumanji franchise had integrated him into the Hollywood clique. The Academy was short on options when it came to a suitable replacement – Dwayne Johnson says he was asked, but turned it down – and so the decision was ultimately made to forge ahead hostless for the first time since 1989.
The 2019 ceremony relied instead on flashy montages and a banquet of A-list presenters. And it clearly rose to the Academy's expectations – there was no host in 2020 and neither will there be at this weekend's ceremony. Organisers have claimed that the switch isn't permanent, but that it has more to do with the blockbuster appeal of several recent nominees. Both Black Panther and Joker have, in recent years, had a shot at Best Picture – that's a far more effective way to draw audiences in than plastering some late night host's face all over its ads. In the past, the Academy has always vetted potential hosts on their ability to secure an audience, relying on comedians whose talk shows are transmitted nightly into America's homes or beloved actors like Billy Crystal, Anne Hathaway, or Hugh Jackman.
But hiring someone explicitly to pull focus isn't exactly the best thing for the ceremony. In the Academy's early days, it didn't much matter – Bob Hope could take the reins (he hosted a total of 19 times), fire off a few quips, then delve into the business at hand. Now, an Oscars host has to justify their presence through an increasingly ludicrous set of stunts. Jimmy Kimmel will parade "ordinary" people through the auditorium; Ellen DeGeneres will force Meryl Streep to take a selfie in an attempt to convince us that this crowd of millionaires is actually super relatable; Neil Patrick Harris will centre the entire night around a fairly substandard magic trick.
Isn't that the opposite of why we even watch the Oscars? It's all about the expensive gowns, the throbbing sincerity, and the earnest belief that there is magic in the movies. If it comes off as a little bit ridiculous – well, then so be it. That's part of its nature. Any host who's tried to position themselves as the outsider, the wry observer, has found themselves just as likely to fall flat on their face.
"Look, it's a gig that has all eyes on it," Seth MacFarlane, who hosted in 2013, once told Entertainment Weekly. "I'm trying to think of the last time that I read a review of the Oscars the next day where everyone is raving about it – it's been a long time." And he should know. Removed from the abrasively cynical context of his own Family Guy series, the "We Saw Your Boobs" ditty came off as a monstrous piece of sexism that did nothing but shame half the actresses in the room.
Hosts, in the past, have also had the awkward responsibility of serving as a kind of ritual band-aid. It's up to them to apologise when things run too long or the nominations are once more solely populated by white people. Jimmy Kimmel was able to run in and crack a few jokes during the infamous La La Land/Moonlight gaffe of 2017, though it was producer Jordan Horowitz who actually sorted the whole mess out.
But things have changed recently. They've shortened the ceremony, with last year's Oscars managing to fall under the four-hour mark. And more importantly, the Academy has made efforts to diversify its voting body, with the proof being in this year's record-making nominations.
It might have felt a little crass, then, to have a comedian come on and crack jokes about how silly the Oscars are right after Chloé Zhao (hopefully) becomes the first woman of colour to win Best Director. No one's in any doubt that the Oscars are, at the end of the day, just an industry patting itself on the back. But these are also people who've made art that has thrilled us, moved us, and changed our perspective on the world. Why not celebrate that?
Join our new commenting forum
Join thought-provoking conversations, follow other Independent readers and see their replies