Oscars: When a woman won for playing a male character
Bruce Fretts looks at how, 35 years ago, Linda Hunt won an Academy Award for playing a Chinese-Australian man in 'The Year of Living Dangerously'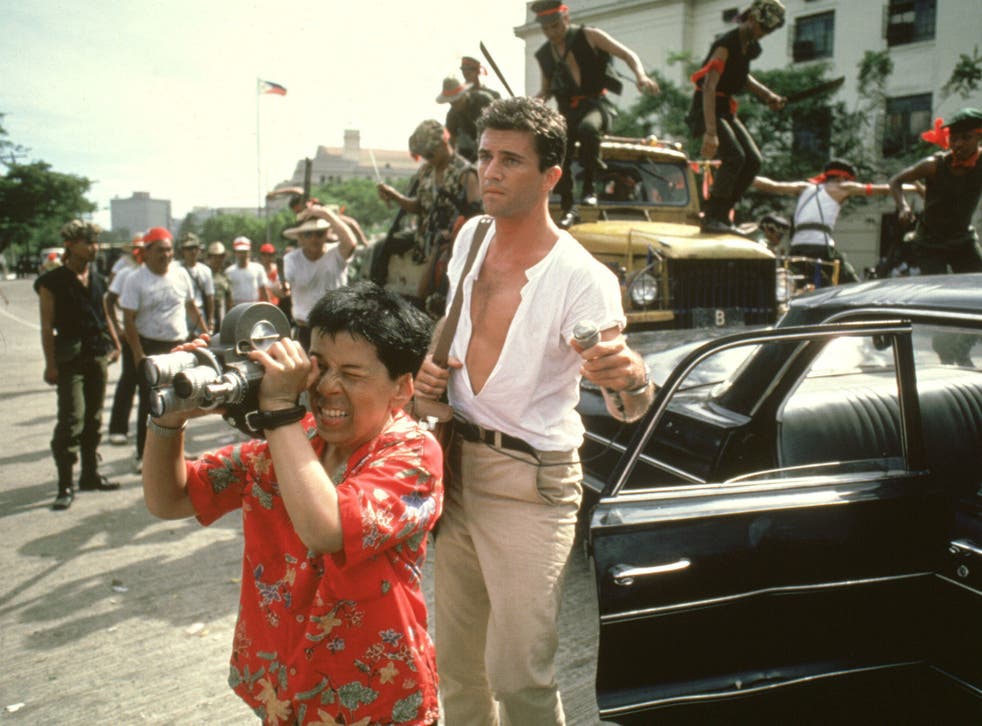 Today, the casting would be the subject of blog posts, tweet storms and op-eds. But 35 years ago, when Peter Weir embraced the spirit of the title The Year of Living Dangerously and hired an American woman to play a Chinese-Australian man in that political drama, his gamble paid off: Linda Hunt became the only person to win an Academy Award for playing a cisgender character of the opposite sex.
It wasn't an easy decision. The filmmaker had asked a fellow Australian David Atkins to take the role of dwarf Billy Kwan in the drama about expats in Indonesia during the 1965 coup attempt. But Atkins didn't click with the movie's star, Mel Gibson, during rehearsals. "Sets were being constructed in Manila, and the clock was ticking," Weir recalled in a recent email. "The casting agent said he had a possible Billy Kwan called L Hunt. He then revealed he was a she. We were desperate and gave her a try, and she was great."
But Hunt, a stage actor whose sole film credit was a part in Robert Altman's Popeye, wasn't sure she could pull off the role of a male photographer who facilitates a romance between an Australian journalist (Gibson) and a British diplomat (Sigourney Weaver). "She said, 'Could you rewrite it for a woman?'" Weir remembered. "I said it would change the whole story. Silence. 'Could you play a man?' Now a really long silence. 'Only if you believe in me,' she said. So we took the plunge."
During the early stages of production, Hunt still doubted herself. "I thought, oh my God, I'm going to have to go somewhere when this film opens, just away, as far as I could get," she told The Daily Beast in 2011. She said she thought her performance "was so awful. It got better and better as we went on". Hunt declined to be interviewed for this article.
Critics agreed after The Year of Living Dangerously opened in January 1983. "This is what great acting is," Roger Ebert wrote in The Chicago Sun-Times. "A magical transformation of one person into another." The New York Times' Vincent Canby said the crossgender casting "works to the film's advantage. It's Billy's fate to play God, and gods are, if not androgynous, then not necessarily condemned to a single sexual identity."
A year later, Hunt won Best Supporting Actress from critics' associations in New York and Los Angeles. Her Oscar nomination pitted her against another woman with little big-screen experience – Cher in Silkwood – as well as Amy Irving (Yentl), Alfre Woodard (Cross Creek) and Glenn Close (The Big Chill). It would be the second of six losses for Close, who received her seventh nomination last month, for Best Actress for The Wife.
After Hunt's name was announced, she told the academy members: "There was an Indonesian phrase in the film, which translates into English as 'water from the moon', and it means that which is unattainable, the impossible, that which one can never have or know. Making The Year of Living Dangerously for me was water from the moon."
The actors who've won the most Oscars

Show all 43
Hunt thanked her parents, who were in the audience. At 4ft 9in, Hunt seemed unlikely to succeed as an actor, and her father, an oil company president, had urged her to study teaching. (Her mother was a piano teacher.)
"He lived though the Academy Awards and died about 18 months later of a stroke," Hunt said in 2011. "It now means a great deal that he got to be there. My father was so relieved when I won that award. He was like, 'You know what? I guess she's right. She's going to be OK.'"
Access unlimited streaming of movies and TV shows with Amazon Prime Video Sign up now for a 30-day free trial
Sign up
That she has been. Hunt has gone on to play memorable parts in Silverado, Stranger Than Fiction and other movies, and has co-starred on NCIS: Los Angeles since 2009.
Nontraditional gender roles have attracted the attention of Oscar voters over the years, with Jack Lemmon earning a Best Actor nomination for the cross-dressing comedy Some Like It Hot and William Hurt taking home the same award for his gay prisoner who identifies as a woman in Kiss of the Spider Woman. More recently, playing transgender characters has won Oscars for Hilary Swank in Boys Don't Cry and Jared Leto in Dallas Buyers Club. Cate Blanchett received a nomination for her turn as Bob Dylan in I'm Not There, but Hunt's win remains the only time the academy has honored a woman for playing a cisgender man.
In the wake of the whitewashing charges that have been levelled against the casting of white actors like Emma Stone (Aloha) as characters of Asian heritage, Hunt might prove an even more controversial choice today as the half-Asian Kwan. (Advocates for little people might also object.) But Weir indicated he would do it again: "Casting is critical and should not be influenced by any fashionable trends."
Hunt's work remains audacious more than three decades later. In a recent phone interview, Pete Hammond, a film critic and awards columnist for Deadline, called it "a dominating performance. She totally immersed herself in that character. It was impossible to ignore."
The academy didn't, and Weir could not have been more pleased. "I was thrilled to see her win the award for this extraordinary gamble," he said. "So well deserved."
© New York Times
Join our new commenting forum
Join thought-provoking conversations, follow other Independent readers and see their replies