inside film
Patricia Highsmith at 100: How the author's chilling stories of murder have fascinated filmmakers for decades
Highsmith's murderous con artist in The Talented Mr Ripley has become so well-known that he is often a point of reference for any real-life killers with a smattering of charm. As we enter the centenary of the writer's birth, Geoffrey Macnab dissects the many film adaptations of her books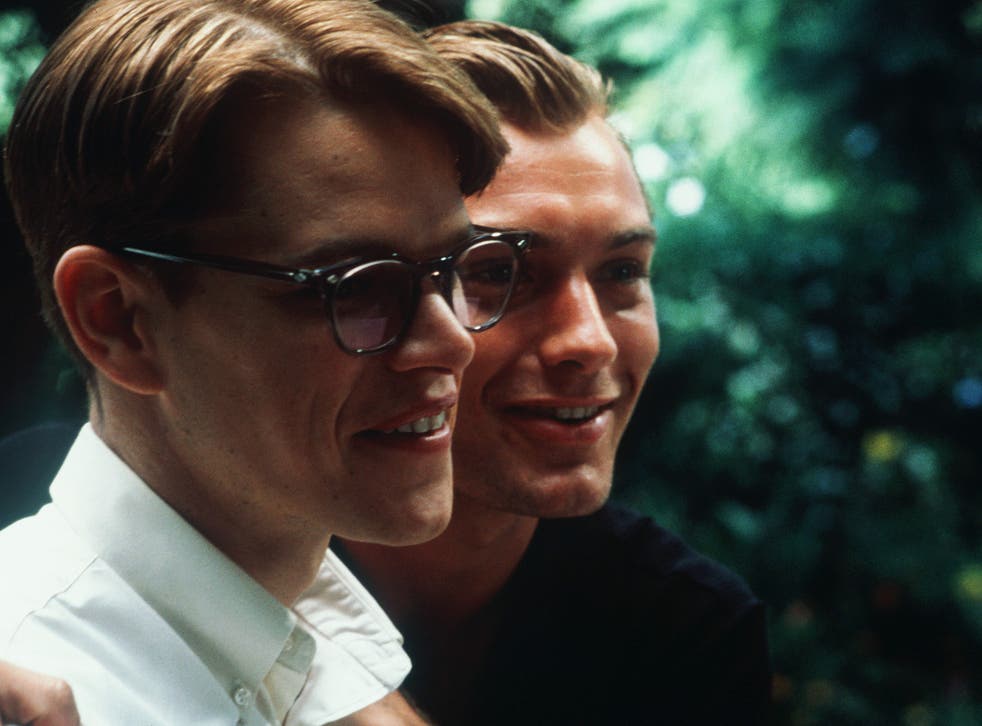 Any kind of person can murder. Purely circumstances and not a thing to do with temperament!" This famous line in Patricia Highsmith's 1950 novel Strangers on a Train goes a long way to explaining the author's enduring appeal. Highsmith (1921-1995) introduced new layers of psychological complexity to the crime thriller, one key reason why filmmakers continue to be so attracted to her. They love the way she democratised killing.  
The novelist, whose centenary is celebrated this year, saw potential subjects for her dark stories every time she stepped out onto the street. "I can't think of anything more apt to set the imagination stirring, drifting, creating than the idea – the fact – that anyone you walk past on the pavement anywhere may be a sadist, a compulsive thief, or even a murderer," she once observed.
You never knew when her tales might lurch into violence. Take the scene in Anthony Minghella's 1999 adaptation of The Talented Mr Ripley in which Tom Ripley (Matt Damon), Highsmith's most famous fictional creation, is on a rowing boat with his beloved Dickie Greenleaf (Jude Law). Dickie wants to end their friendship. He calls Ripley a "leech" and tells him he's boring, "a third class loser". Ripley's response is to bludgeon Dickie to death with an oar. A balmy blue Mediterranean afternoon suddenly turns very bloody indeed.
Join our new commenting forum
Join thought-provoking conversations, follow other Independent readers and see their replies