Oscar nominations: What makes a movie most likely to be nominated for an Academy Award?
It's all in the maths, say two professors, who have an algorithm to prove it
Joshua Keating
Thursday 16 January 2014 22:00 Comments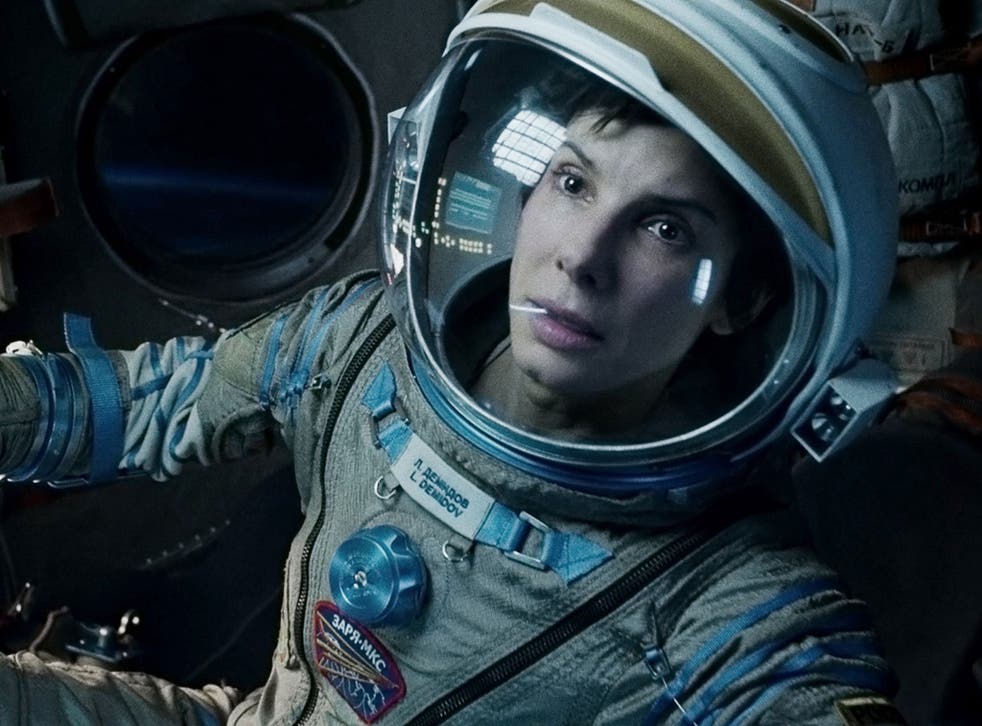 In 1990, Twentieth Century Fox released the most blatant piece of "Oscar-bait" ever made. It wasn't nominated for any Oscars. You've probably never seen it.
It's no secret that the Academy of Motion Picture Arts and Sciences, which yesterday announced its nominees for the 2014 Academy Awards, has certain prejudices.
Dramas tend to be favoured over comedies. Historical epics and biopics over sci-fi and action. Studio pictures with big stars generally get preference over quirky indies. We all have a pretty good idea of what constitutes Oscar bait, but a forthcoming paper in the American Sociological Review by UCLA professors Gabriel Rossman and Oliver Schilke attempts to define it mathematically.
Reviewing nearly 3,000 Oscar-eligible films released between 1985 and 2009, Rossman and Schilke developed an algorithm to assess what makes a film most likely to be nominated for an Oscar. The factors include when a film is released; whether it's being distributed by a major studio; whether the actors, writers, and directors of the film have previous Oscar nominations; and whether, according to movie site IMDb, it features genres and plot keywords most associated with Oscar nominations.
Oscars 2014: Best Actor and Actress nominees

Show all 20
After running the numbers, the movie that has –mathematically, at least–the most Oscar appeal of any film ever made is 1990's barely remembered Come See the Paradise, starring Dennis Quaid as a Los Angeles movie-theatre projectionist who is drafted into the army during the Second World War, while, back home, his Japanese-American wife and daughter are placed in an internment camp.
The movie certainly looks like Oscar bait on paper. It was distributed by a major studio; received a special December release in select cities to make it Oscar eligible; was directed by Alan Parker, who had already made Midnight Express and Mississippi Burning (the 22nd most Oscar-baity movie ever made); dealt with themes of war and racism and a tragic historical event; and, to top it off, was set in Hollywood. (Movies about movies do very well at the Oscars.) But it was apparently just not a very good movie.
The eclectic list of the 10 most Oscar-baity movies ever made, according to Rossman and Schilke's equation, includes highly acclaimed Best Picture winners, beloved auteurist fare, and at least a couple of duds:
1. Come See the Paradise (1990)
2. Lord of the Rings: The Return of the King (2003)
3. The People vs. Larry Flynt (1996)
4. Born on the Fourth of July (1989)
5. Wild at Heart (1990)
6. Jackie Brown (1997)
7. The Three Burials of Melquiades Estrada (2005)
8. Schindler's List (1993)
9. The Aviator (2004)
10. Confessions of a Dangerous Mind (2002)
The IMDb keywords with the highest level of correlation with nominations are "family tragedy", "whistleblower", "Pulitzer Prize source", "physical therapy", "domestic servant", and "Watergate". Among the 800 or so keywords with a zero score – no movies with these have ever been nominated for an Oscar – are "zombie", "food fight", "breast implant", "bestiality", and, depressingly, "black independent film".
But this measure is beholden to IMDb's keyword-tagging system. The flukiest keywords in the top 50 may be "panties hit the floor", which apparently includes such Best Picture-nominated films as Born on the Fourth of July and Juno.
Access unlimited streaming of movies and TV shows with Amazon Prime Video Sign up now for a 30-day free trial
Sign up
However, making Oscar bait is, the paper says, risky. When there's no nomination, the "Oscar appeal" metric is negatively correlated with profits. If you release a depressing historical biopic, you'd better hope it gets nominated.
Looking at this year's best-picture nominees, it's no wonder that 12 Years a Slave is there. It was, said Rossman in an email, "released by an independent division of a major (Fox Searchlight), had a November release, genres that include 'biography'and 'drama', and keywords like 'slavery' that load pretty strongly".
American Hustle, The Wolf of Wall Street, Captain Phillips, and Dallas Buyers Club would all get high scores. Gravity and Her are more unexpected. And while nothing can top Lee Daniels' The Butler for sheer Oscar baitiness (historical biopic, race relations, starring a past Oscar winner, with "family tragedy", a "domestic servant" and "Watergate") it has missed out on nomination for the top slot. Go figure.
A version of this article appeared on Slate.com
Register for free to continue reading
Registration is a free and easy way to support our truly independent journalism
By registering, you will also enjoy limited access to Premium articles, exclusive newsletters, commenting, and virtual events with our leading journalists
Already have an account? sign in
Join our new commenting forum
Join thought-provoking conversations, follow other Independent readers and see their replies