'Perfume': How a director filmed the unfilmable novel
'Perfume' was said to be unfilmable, but Tom Tykwer believes he's extracted the passionate essence of the novel and given it flesh. Stephen Applebaum meets the director
Friday 29 December 2006 01:00 Comments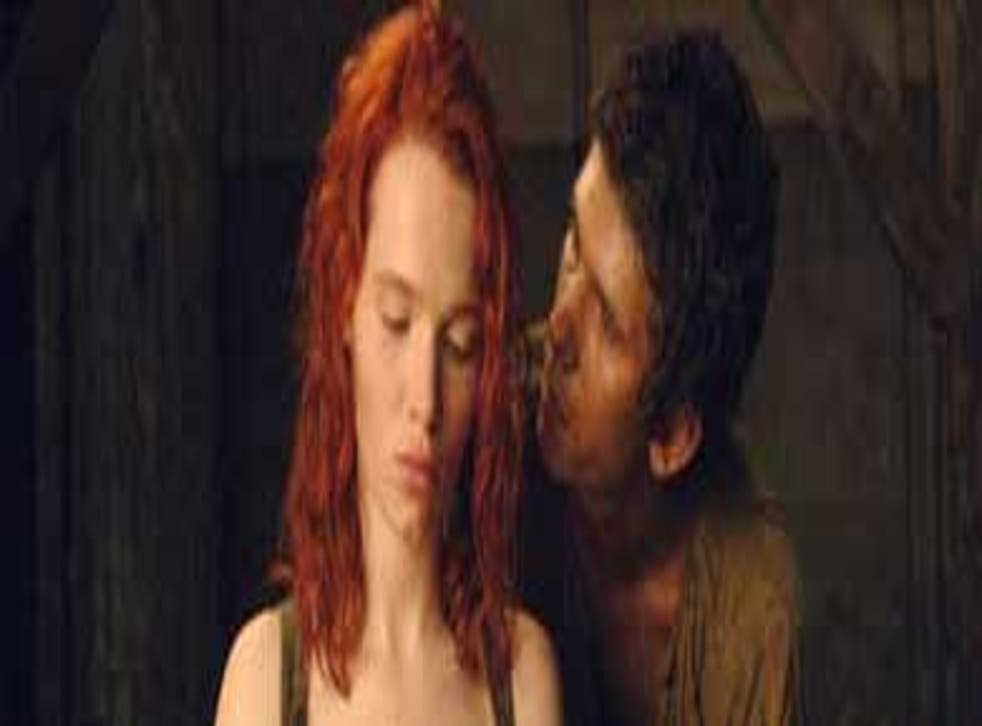 Tom Tykwer is disorientated. The German film-maker is on a promotional tour for his new movie, Perfume - the Story of a Murderer, when we meet, and the constant shifting from one unfamiliar hotel room to another is making him dizzy. At least it's not the film or its box-office performance that is keeping him awake at night. Tykwer, who first caught people's attention with 1998's Run Lola Run, starring a flame-haired Franka Potente, is experiencing the sweet smell of success. Perfume was a runaway hit when it opened across the 41-year-old's homeland in September, and quickly grossed more than $75m in a handful of territories. Financed entirely with European money, and at more than $60m one of the most expensive German films ever made, Perfume was a smash even before it opened here.
The potential for failure was immense, however. Based on the international bestselling novel by Patrick Suskind, Perfume tells the story of Jean-Baptiste Grenouille, a low-born Parisian orphan with a highly developed olfactory sense but no personal body odour. Upon discovering the heady scent of beautiful women, he sets about trying to bottle it, becoming a serial killer in the process.
Written in vivid prose that brings Grenouille's world alive through descriptions of its scent - from the stench of the fish market and alleyways of 18th-century Paris to the intoxicatingly perfumed flowers of Grasse - the novel captured the imagination of Stanley Kubrick, who considered adapting it but allegedly concluded that it was unfilmable. Suskind reportedly thought that only Kubrick and Milos Forman could do the book justice, and refused all other comers. Fifteen years after publication, however, he relented and sold the rights to his friend, Bernd Eichinger (The Name of the Rose, Downfall), in 2000, for a rumoured $10m of the producer's own money.
Eichinger met with a number of directors but felt that only Tykwer, "a conservative film-maker who likes to experiment nonetheless and has great visionary power", was really in tune with the material. When Tykwer was invited to join Eichinger and Andrew Birkin, the British writer of The Name of the Rose, in early 2003, it was a turning-point for the director. He had released his feature Heaven the previous year, and his five-year relationship with Potente had come to an end; he was feeling creatively exhausted. A year after the meeting, he returned with True, a telling short that detailed a relationship from beginning to end, made as part of the portmanteau production Paris, je t'aime.
"I really needed to make sure for myself that I knew what it's all about, this film-making adventure, and whether I'm still capable of doing something specific," he reflects. "I don't really consider myself to be a director in the traditional sense because I don't just enjoy the fact that I'm standing on a set and working with an actor. The craft only gets exciting for me if it's connected with something that I care for. I needed to reconfirm that with True. And then Perfume came along. It was the perfect way back in because it seemed completely unexpected and completely fresh, and there was something about it that was so challenging and so impossible, that it was exactly the thing I had been waiting for."
All the same, Tykwer admits that he was initially uncertain whether he could engage with a period piece, as most historical films bore him. "They have this tendency to show a period as if it's something that wasn't really alive," he says. "It's always about showing off costume design and art direction and stuff, like they're saying: 'Look, we've collected all these original items from some period', and I, as the audience, totally don't care a bit."
He asked himself whether he could make himself care. "Then I realised that's probably exactly the challenge," he laughs. His solution was to recreate 18th-century Paris, as seen through the eyes of the lower-class Grenouille, in minute detail - in Barcelona, mainly - and "shoot it as if we were thrown into a time machine with a camera, often cinéma vérité-style, throwing away great locations and panning over them as if it was nothing."
When Tykwer reread the novel, he found connections with his own work. Love, and its ability to overcome obstacles, has been an abiding theme in his films. Love drives his characters on, gives them life. Without love, says Tykwer, "people die. The energy that we generate in order to do anything, to achieve anything, to create anything is fuelled by our pursuit of love and being loved."
Without a personal odour, Grenouille believes himself to be invisible, a nothing. He therefore sets out to make a perfume that will make him visible, and make him someone. "I could feel some deep understanding, not only sympathy but something more complex as an emotion, with this guy," says Tykwer, "and this system that he establishes for his pursuit of happiness."
Access unlimited streaming of movies and TV shows with Amazon Prime Video Sign up now for a 30-day free trial
Sign up
Like a smell, Tykwer's Perfume can create all sorts of associations in the mind of the viewer. It can be read as an allegory about fascism, or the amoral nature of art, or about the hollowness at the heart of fame and celebrity, or as a twisted love story. "That is why I am so grateful for the brilliant concept of the novel: it offers so many layers that you don't need to really squeeze your finger in there, it's just there; and not only as a taste but as a subject."
In the film's most startling scene, Grenouille's perfume turns a mob come to watch his execution into blissed-out, orgiastic revellers, who adore him beyond his wildest dreams. But what should be a moment of triumph is instead a crushing moment of revelation. "It's the big misunderstanding that people admire our disguise and will never, ever understand who we are," says Tykwer. "The crazy thing is that what we ultimately long for is that single person who no matter what we look like or what we do, just likes or loves what we are beneath that disguise we put on."
The casting of the British rising star Ben Whishaw in the lead role helps in humanising the monstrous Grenouille, his eyes flickering between menace, neediness and longing. Without the right actor, says Tykwer, it would not have even been worth starting the film. "I wanted people to like Grenouille. We wanted you to care for him - in a twisted way, of course. But that [ambivalence] is exactly what I wanted. That's the trigger for the entire movie to have some meaning."
Critical reactions to the film have been mixed. Some commentators have complained that it fails to conjure up a world of smells. Tykwer bristles slightly when I bring this up. "I thought it was much more a film about the importance of smell in our life than a film that tries to be smelly," he snorts. "A book doesn't smell either, it's all language; and film is also language."
'Perfume - the Story of a Murderer' is out now
Register for free to continue reading
Registration is a free and easy way to support our truly independent journalism
By registering, you will also enjoy limited access to Premium articles, exclusive newsletters, commenting, and virtual events with our leading journalists
Already have an account? sign in
Join our new commenting forum
Join thought-provoking conversations, follow other Independent readers and see their replies