Reese Witherspoon interview: 'I think for a few years I was a little bit lost'
When Reese Witherspoon won an Oscar in 2006, her career stalled, but work as a producer offered instant salvation
Gill Pringle
Friday 21 November 2014 17:10 Comments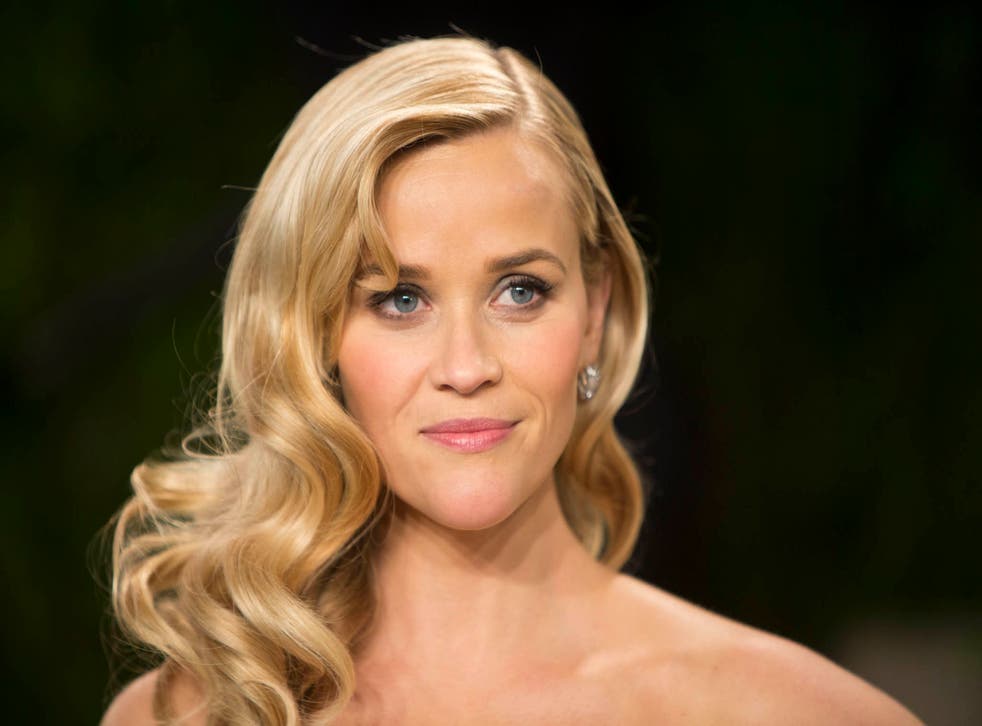 Reese Witherspoon was still nursing her third child, a newborn son, when a script about the "lost boys of Sudan" came to her two years ago.
She was initially hesitant, she recalls: "I'd just had a baby and was taking care of this little infant and you know how your brain is confused right after you've had a baby? So I just couldn't figure out how I would do it."
But her resolve was cemented when director Philippe Falardeau called and told her: "This movie isn't about you. I want to be really clear about that."
Such sentiments are rarely music to an actor's ears but for Witherspoon, 38, it was exactly what she wanted to hear. "I'd never had a director say that to me before but it actually made me happy," she says, outlining her many reasons for not wanting to take centre stage in The Good Lie, a poignant drama about Sudanese refugees given the chance to resettle in America.
Witherspoon's employment-agency counsellor Carrie doesn't even enter the film until half way through the story, when the refugees arrive in Kansas, unwittingly changing the course of their lives.
"I didn't want to make a movie where I was a white American girl coming to save African people. My character is just as emotionally distraught, just as lost, and just as without family as they are, and I thought that was a beautiful opportunity to talk about how family is where you find it," says the actress, who admits the character's drab wardrobe also helped conceal some post-baby bulge.
A conscientious parent in her own life, cognisant of the changing notion of family in today's society, she adds: "I think it's also a great message for families; I think it's great to take your kids to this movie, it brings up a lot of dinner-table conversations that we should all be having."
She was just 23 years old when she had the first of two children with actor Ryan Phillippe. Their eight-year marriage ended in divorce in 2007. She found love again with powerful talent agent Jim Toth. The couple wed in 2011, and are now parents to two-year-old son Tennessee.
While none of her scenes in The Good Lie actually see her in Sudan, she welcomed an opportunity last year to take her daughter Ava, now 15, to the Kakuma refugee camp in Kenya, where the lost boys eventually found themselves after walking as many as 1,000 miles to flee the brutal civil war in their Sudanese homeland during the 1980s.
Access unlimited streaming of movies and TV shows with Amazon Prime Video Sign up now for a 30-day free trial
Sign up
"It was like nothing I'd ever witnessed before, seeing over 250,000 people displaced and just the sprawl of that many people living together and 12 different languages being spoken and seven different kinds of religions and very little healthcare and very little food." Asked what her daughter gained from the experience, she pauses a moment. "Consciousness, awareness, hopefully a feeling of wanting to give back. I think travel is the antidote to any kind of selfish behaviour. Service is important. It's not their fault. Kids nowadays, we give them all these technologies and access to things that disconnect them, so as much as you can show them of the world is great.
"She's a wonderful socially conscious girl but even a kid that reads a million books about a situation, you don't understand it until you see it for yourself."
Their mother-and-daughter experience was profound. "She didn't say a word the whole day and didn't even talk about it until a couple of days later," says Witherspoon. "We saw women giving birth on metal tables with their infant sitting there with no clothes on, and kids that were sick and babies like her brother's age, sleeping on concrete slabs with seven other brothers and sisters.
"Seeing that was one thing but the other really remarkable thing was the joy and determination of these people to rise above and to have a better life for their children."
Along with her co-star Ger Duany, Witherspoon visited a real-life lost boy, many of whose family members still live at Kakuma. "Their spirit was just incredible, they greet you with smiles and laughter and hugs and dancing but I think its definitely going to affect her for a long time as it did me as well," she says.
But please don't call her Saint Reese. "One of the things I think is so great about this story is that you don't have to be a perfect person to do something great for somebody else; the imperfections in your life might be helped through the process of meeting and helping and just bringing community for people who are displaced. It's not just for the saints of the world – we can all do something." Indeed, she indulged in some less than saintly behaviour while filming The Good Lie in Atlanta. Charged with disorderly conduct in April last year, when her husband was arrested for driving while intoxicated, Witherspoon later pleaded "no contest" and was fined.
If the ensuing negative publicity was humiliating for the actress who'd previously made fun of her own childhood perfectionist tendencies, even naming her first production company Type A Films, then it actually served to humanise the golden girl whose flawlessness perhaps previously alienated her from audiences.
A proud Southerner raised with her brother in Nashville, Tennessee, her parents were both medical professionals who encouraged hard work. At seven years old, she began modelling and later acting and cheerleading, winning her first major role in The Man in The Moon aged 14.
Critically acclaimed performances followed in films as diverse as Election, Pleasantville, Cruel Intentions and American Psycho. But 2001's Legally Blonde box office certified the 5ft 2in former gymnast as a leading lady, her status further cemented a year later in Sweet Home Alabama.
But with her portrayal of June Carter Cash in Walk the Line, rewarded with 2006's Best Actress Oscar, she proved she was more than just a pretty face and a crowd pleaser. Curiously, the films that followed were disappointing – a role in little-seen thriller Rendition and then the Vince Vaughn comedy Four Christmases which took home plenty at the box office but was mauled by the critics. By the time she appeared in ill-conceived romantic comedy This Means War in 2012, pundits wondered if she had lost the plot.
Thankfully she had not, showing up later the same year in much-nominated low-budget Southern drama Mud opposite Matthew McConaughey and reclaiming her crown as a talented character actress.
When we meet today in her home town in Nashville, where she has hosted a premiere for The Good Lie the previous night, she acknowledges she lost her path.
"I think for a few years I was a little bit lost as an artist, not being able to find what I wanted to do and making choices that I wasn't ultimately very happy with and what started this whole string of things that I was doing personally was just getting back to wanting to play interesting, dynamic female characters," she says.
Not that she has left anything to fate. Together with her producing partner Bruna Papandrea, she is currently enjoying remarkable success, co-producing David Fincher's box-office juggernaut Gone Girl.
They have also produced Wild, bringing best-selling author Cheryl Strayed's memoir of her 1,100-mile solo hike to the big screen. Starring Witherspoon, this powerful drama is already receiving major-award buzz, proving that there's plenty of opportunity for an actress nearing her forties if she's willing to look outside the box.
Under their Pacific Standard banner, the two women have also just completed Don't Mess With Texas, an action comedy teaming Witherspoon with Sofia Vergara. "Turns out the state of Texas owns that title so we have to come up with something else," says the actress, who has five other projects in the works, although she won't feature in all of them.
In the meantime, she's still open for hire, appearing in Paul Thomas Anderson's crime caper Inherent Vice. It's a small role in a star-studded cast serving to reunite her with her Walk the Line co-star Joaquin Phoenix.
Quick to downplay her power-broker status, she laughs, "I've made all these movies over a stretch of time but now they all seem to be coming out within three months of each other. I have a little bit of a traffic jam."
Viewed by many as a super-mum, juggling both a happy family life and a successful career both as actress and producer, she's quick to dispel the notion. "You should have seen my hotel room this morning. It was chaos. Pancakes, and milk and fruit and teenagers, it was madness!"
'The Good Lie' opens on 12 December
Register for free to continue reading
Registration is a free and easy way to support our truly independent journalism
By registering, you will also enjoy limited access to Premium articles, exclusive newsletters, commenting, and virtual events with our leading journalists
Already have an account? sign in
Join our new commenting forum
Join thought-provoking conversations, follow other Independent readers and see their replies