Reese Witherspoon: Petite but very powerful
Oscar-winner Reese Witherspoon has survived a difficult divorce but now the diminutive star is back – and the best-paid woman in Hollywood. She opens up to Lesley O'Toole
Friday 21 November 2008 01:00 GMT
Comments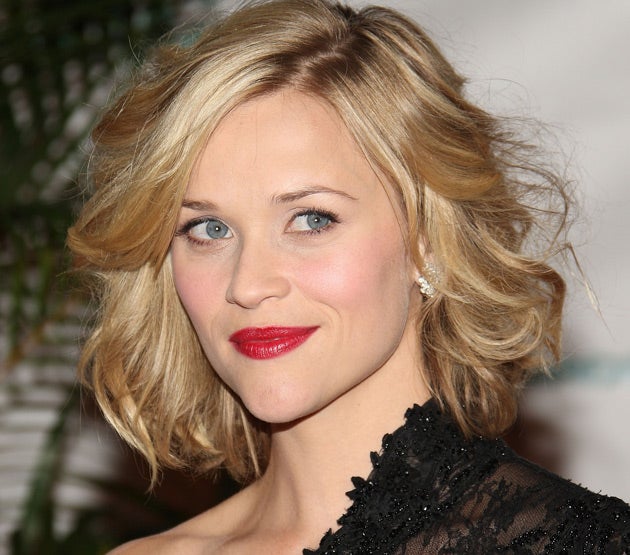 Were Hollywood career strategists to consider a template for a thirty-something woman's dream career, it would look a lot like Reese Witherspoon's.
While most of her peers are still trying to slither up the greasy showbiz totem pole in these uncertain economic times – Hollywood, as elsewhere, has been hard hit – Witherspoon has most of their aspirations already tucked beneath her tiny belt. At only 32, she resides in an elite circle wielding an unseemly amount of power for one so small in stature (she is 5ft 2in and Kylie Minogue-petite). She has proven track records in both drama (she won the Best Actress Academy Award for Walk the Line in 2006) and comedy, and made headlines when it was announced she would earn $29m (the highest female salary on Hollywood record) for her first horror film The Bell Witch, still to roll before cameras.
"What Hollywood power?" she laughs today in Beverly Hills, poised and unassuming as always in support of her new comedy Four Christmases. "What are you talking about?" It's a rhetorical question, of course. Witherspoon knows as well as anyone the value of her business portfolio. "People talk about Hollywood power or say you're on a list and that feels wonderful. Obviously it really creates opportunities I didn't have before."
But Witherspoon is packing a different kind of power now, a personal one emanating from a difficult time in her life which saw her separating from husband Ryan Phillippe in 2006. Now divorced, she has two children with Phillippe (Ava, nine, and Deacon, five) and a boyfriend who's a power player himself (Jake Gyllenhaal, with whom she starred in last year's Rendition).
This gutsy Southern girl (she was born in New Orleans and raised in Nashville, Tennessee) famously noted that she was so depressed around Christmas 2006 that she would sit in her car unable to move, almost paralysed by emotional devastation. Today she is the confident, assured star and producer of a film (this one her third after Legally Blonde 2 and Penelope) which addresses navigating the festivities for fractured families like hers. She and Vince Vaughn play a couple, both of whose parents are divorced, who traditionally eschew Christmas but find themselves forced to deal with it when fog grounds their planned Fiji getaway. Yet another measure of her power? Scoring four Oscar winners for the pair's parents: Mary Steenburgen, Jon Voight, Sissy Spacek and Robert Duvall respectively.
"I'd never seen anyone do the idea of the blended family and how they have to go to a million different places at Christmas. But I hear people complain about it constantly and it's a situation my own children will have to deal with."
Four Christmases is a perfect example of Witherspoon wielding her power too for personal gain, in making a film for her children – albeit one they won't be able to appreciate or fully digest for a few years. "No," she mock-admonishes, "This is not for your children. It's a PG-13 [admission for children under 13 strongly cautioned]. But my family always went to movies on Christmas Day – The Godfather, The Elephant Man. Your typical cheerful holiday fare. It's fun to go to the movies at Christmas and nice to be part of a movie that at least grown-ups and teenagers can see. Plus it means a lot when I get to have experiences where I meet young people and they say, 'You know, this is the movie that got me through a hard time' or, 'This is the movie I watch with my family'."
The Vaughn-Witherspoon pairing appears on paper to be a must-succeed no-brainer. He, like her, is a proven dramatic actor with a natural inclination for comedy, though there were practical considerations like the filming-unfriendly height gap (he's 6ft 5in and had to carry her in some dancing scenes so their heads would fit in to the same frame). It has been reported that the pair did not get on – Vaughn is more conservative than Witherspoon politically – though she laughs off such reports, consummate pro that she is.
"Every co-star I ever worked with I'm either having an affair with, about to get married to him, we're having a baby or we absolutely cannot stand each other. You can't just get along with people and work with them. We were very good friends and were very much partners. Off the top of his head, Vince is the funniest person I've ever worked with. It was a challenge for me to stay there and keep up with him. But I feel really a better actor for that experience."
Access unlimited streaming of movies and TV shows with Amazon Prime Video
Sign up now for a 30-day free trial
Sign up
Access unlimited streaming of movies and TV shows with Amazon Prime Video
Sign up now for a 30-day free trial
Sign up
Witherspoon is today demonstrably happy and fantastically assured. In a ruffly aubergine Derek Lam dress and perilously-high Christian Louboutins (though I still tower above her), she is every bit her own woman, stylish but not over-styled. Of course she is here for the purposes of film promotion but even out and about these days, on the arm of Gyllenhaal, she has been beaming broadly for paparazzi photographers. It is quite a change for a woman, who only a year ago was furiously denying what most of Hollywood knew to be true; that she and Gyllenhaal were indeed an item.
Witherspoon's circumspect stage-managing of her life was certainly to protect her children but she has now apparently become more open. "Oh, it's not that formal," she says, relaxed and non-defensive on the question of how she and Phillippe will handle custody over Christmas. "There's a lot of communication and just being very open about things. It's nothing contentious, all very go with the flow."
I ask how would she describe her own personal power these days – emotional and spiritual rather than career-oriented. She is initially stuck for words. Finally, she sits bolt upright with her verdict. "I'm not wishy-washy. I'm just very clear. I tell people what I feel about things. If I'm mad at you, you know within a minute. There's no ambiguity. It's nice to be in this place. I'm getting older and I'm not as fearful of other people's ideas of who I am. I'm becoming clearer about that myself and am able to express myself better."
Witherspoon did not by all accounts have problems in that area, even as a child. Her production company is called Type A, which was once thought to refer to a nickname her mother gave her precociously ambitious daughter. Witherspoon says instead it was a family joke because she could differentiate between medical terms (both her parents are in the profession) "like Type A and Type B personalities" from an early age.
She spent her first four years in Germany (her father is a military surgeon) then the family settled in Nashville, Tennessee. At seven, she was modelling, at 10 doing TV commercials. At 14 she won a nationwide search to play the lead in The Man in the Moon and won immediate praise from revered US industry icons like Variety and the film critic Roger Ebert. But it wasn't until 1999's Election, when she played the ambitious, infuriatingly perky high-schooler Tracy Flick, that Hollywood finally woke up to the incredibly versatile and effective blonde from Freeway, Pleasantville (opposite Tobey Maguire) and Twilight (a simmering drama opposite Paul Newman, Gene Hackman and Susan Sarandon). It was Legally Blonde in 2001 and its equally high-achieving sequel two years later that set Witherspoon on a different kind of career trajectory.
It is at home she says, only half-jokingly, that she needs help – not with the business of mothering, which she mostly accomplishes without nannies, but "the garden. That's a lot of work. Sometimes I get tired of doing all that stuff even though I like it. And I'd like an Araucana chicken for Christmas. That would be nice. It would lay blue eggs." Her children, she says, will be "hounding" her for a horse. She does not seem inclined to say no but professes to a certain state of unreadiness. "I walked into Starbucks last week and they were playing Christmas music. I had an absolute panic attack: 'Turn it off, I'm not ready!'"
She lives with the children and, quite often, Gyllenhaal on that farm not far north of Los Angeles. There has been talk of marriage at Christmas but Witherspoon insists otherwise. "I don't think about it much." There will certainly be church on Christmas Eve. "I love to hear the music and be quiet and thoughtful about what the holiday really means for me." Which is? "Cooking, playing games and kids. It's all about them."
What about New Year's Resolutions? "Not yet. Gosh. I just try not to look too far into the future. It gets terrifying and daunting if you look at the big picture. Can't we just get through Thanksgiving?"
'Four Christmases' opens on 26 November
Join our commenting forum
Join thought-provoking conversations, follow other Independent readers and see their replies