Rogue One: What the Star Wars spin-off tells us about the future of the franchise
From the young Han Solo film to Star Wars: Episode VIII – what does Rogue One tell us to expect?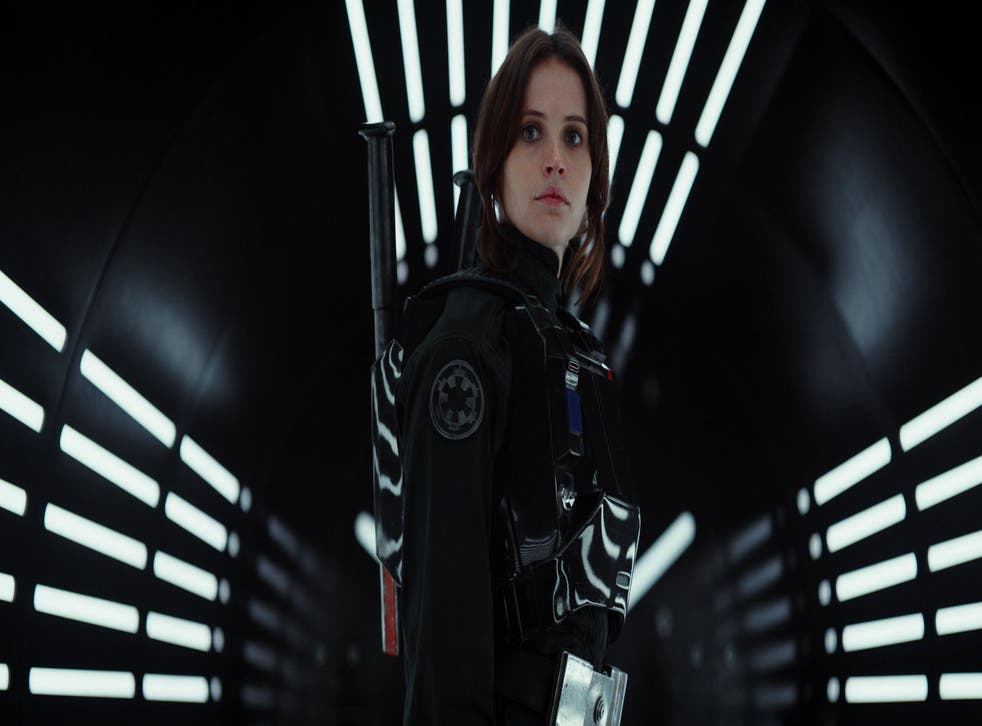 Rogue One: A Star Wars Story steps into cinemas with a pretty confident strut. Disney always puts on a good face, but there's a real risk being taken here – underneath all the flash, the hype.
This, after all, is the first of the studio's planned Star Wars spin-offs; the first test of whether the franchise can survive having stepped out of the direct lineage of the Skywalker saga, and the determining factor in whether there's viability in the planned set of anthology films.
Though Lucasfilm reportedly got close to announcing a Boba Fett spin-off in 2015, it seems fairly telling that the only other confirmed anthology film is the young Han Solo project; while we comparatively know pretty much every Marvel film to be released until the end of days, is Disney waiting to see how Rogue One fares?
It wouldn't be surprising. Disney is fully aware of the mammoth potential that's been placed in their hands in the acquirement of Lucasfilm, but they're being wise in not putting all their eggs into the basket at once.
Indeed, Rogue One still bears a direct connection to A New Hope: following the wayward band of Rebel fighters who set out to steal the plans for the Death Star, linking directly into the opening scenes of the original trilogy in which Princess Leia conceals the plans in R2-D2 before being captured by the Empire.
Certainly, there's a kind of nervousness that leaks into the film itself; which, though premised as a Star Wars film like no other, is hardly a clean break – with its running time still packed to the brim with nods, references, and returning characters.
Yet, if Darth Vader is the comfort blanket Rogue One needs to step out into the cold night of blockbuster territory, then it's elsewhere that the film really starts to show where the future of the franchise might take us.
With the film already largely a critical hit – though pinioned by a few crucial flaws – its potential success at the box office will prove that Disney have successfully figured out how to make the franchise limitless; breaking into new storylines, new characters, new environments, and new tones without losing that authentic Star Wars touch.
Which is exactly what Rogue One achieves. All its references and throwbacks are, at the end of the day, largely superficial; this is a film which feels radically different in tone and feel, while introducing characters so far removed from Rey, or Finn, or Kylo.
Access unlimited streaming of movies and TV shows with Amazon Prime Video Sign up now for a 30-day free trial
Sign up
Rogue One: A Star Wars Story Featurette - Living In Star Wars
This is – as Disney has been so keen to stress – the franchise's gritty, murky war film; director Gareth Edwards' touch is keenly felt in its muted landscapes, in AT-ATs looming out of the mist like vengeful metallic Godzillas. It's near worlds away from The Force Awakens.
Its characters feel more muted too, and there's arguably something less instantly loveable about Jyn and Cassian than in the cleanly defined Rey and Finn, but that too seems part of Rogue One's tonal shift even if it's not entirely successful; these rebels face more complex internal challenges than the overarching choice between good and evil.
That said, Rogue One's greatest success is from achieving this tonal break without compromising what makes a Star Wars film at its heart. This is still a soaring space adventure that celebrates heroism and unflappable bravery in the face of seemingly impossible odds (which Alan Tudyk's wry K-2SO is always particularly keen to point out).
Having achieved this, Disney's truly opened the doors to Star Wars. The first stop, anthology-wise, is Phil Lord and Chris Miller's Han Solo project; their comedic pedigrees promising the tonal shift will swing in entirely the opposite direction to Edwards' sensibilities.
The film's visual look has already been teased by Kathleen Kennedy's revelations that it'll have a "heist or western type feel", but with a more colourful slant nodding to the work of artist Frederic Remington, with dusty yellows and pale blues.
Rogue One final trailer: A shot-by-shot breakdown

Show all 7

Like Rogue One, sticking to Han Solo's backstory – how he came to meet Chewbacca, his early dealings with Lando Calrissian – is pretty safe territory; the question is where Disney goes next, with even Boba Fett's character possessing far less embedded connections to the main saga.
Could Disney delve into the vast archives of the expanded universe – looking as far back as the history of the Old Republic? Fans certainly seem to want it. Or focus on individual stories set within fixed locations? The story of one X-wing pilot set amongst the grander tapestry of the rebellion could work. Rogue One certainly seems to promise those things are possible.
There's even greater possibility potentially granted to the main saga; with cast and crew subtly dropping hints that Episode VIII may have a unique tone of its own, as Oscar Isaac describes it as having the feel of an "independent film".
If The Force Awakens was burdened with necessary nostalgia, Rogue One proves a tantalising indicator of a franchise blessed with infinite possibility.
Rogue One is out now.
Join our new commenting forum
Join thought-provoking conversations, follow other Independent readers and see their replies