Room: How best-selling novel became one of the year's leading Oscar contenders
How do you turn a book set in a 'rape dungeon' into an uplifting Oscar frontrunner?  Nicholas Barber finds out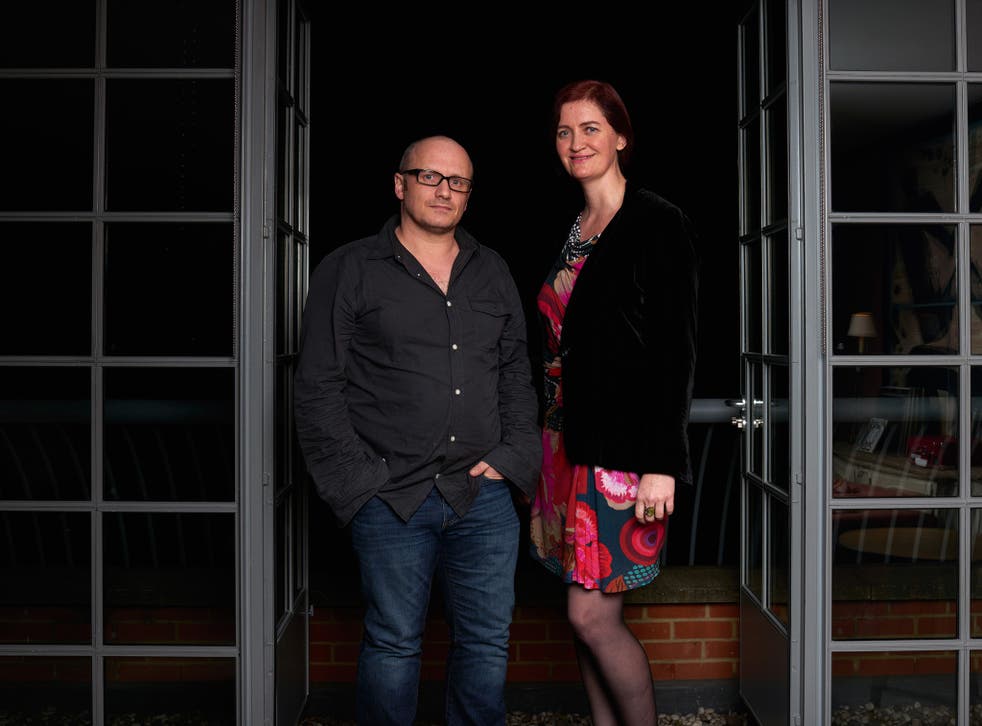 Emma Donoghue's best-selling novel, Room, and her new film adaptation of it, focus on a young woman who has been locked in a shed for seven years by an abusive sociopath. So now that Donoghue is stuck in a London hotel suite doing promotional interviews, I suggest, she must have some idea of what the young woman went through.
It is, admittedly, a feeble joke, but the Irish author, who talks at dizzying speed, like a better-dressed cousin of Father Ted's Mrs Doyle, doesn't just respond with a generous chuckle, she joins in with the gag herself. "That's very true … actually, publicity junkets are very odd because obviously there's the brutal oppression – you're locked up, you're repeating yourself over and over – but then they bring you meals every couple of hours. And the luxury! I can't figure out how to use the lights in my room, it's so hi-tech."
Donoghue keeps enthusing like this for the rest of our half-hour together. And then, when I cross the corridor to speak to the film's burly director, Lenny Abrahamson, he proves to be almost as jovial. "I know I'm a lot better than Emma at interviews," he quips, "but try not to make it too obvious in the article." Surely not many dramas set in a "rape dungeon" – to use Donoghue's phrase – can have been made by such an upbeat and amiable team.
That said, neither the film nor the novel is anywhere near as traumatising as you might assume. The heroine of Room, Ma (Brie Larson), was kidnapped when she was still a teenager, and imprisoned in a sound-proofed 11ft by 11ft hut in her captor's garden. Impregnated soon afterwards, she now does whatever it takes to keep herself and her son (Jacob Tremblay) sane and healthy, and so the film isn't about suffering or victimhood: it's about persevering, coping, and the complicated choices which parents have to make.
Seen through the eyes of a chirpy five-year-old who has no concept of how abnormal his circumstances are, Room is sensitive and optimistic, and those qualities are apparent in its co-creators. "It surprises people when they see us laughing and chatting," says Abrahamson, "because usually at this point in the process, writers and directors are ... not the best pals. But this whole project for me is characterised by a series of really good relationships, first with the producer, Ed Guiney, then with Emma, and then on to Brie and other key people. But the one with Emma was where the stakes were highest."
It was a relationship that got off to an unusual start. Not only did Donoghue write the Room screenplay herself – which isn't common practice for authors – but she did so off her own bat, even before the book was published in 2010. When it then became a Man Booker-nominated global sensation, there were "nibbles" from various film directors, says Donoghue, but they were all intent on turning her story into the harrowing captivity thriller that it determinedly wasn't. Then she received a 10-page letter out of the blue from Abrahamson. "It was erudite and really passionate," she recalls. "I remember him describing the camera angles – and nobody does that at such an early stage in the film world. Mostly, you edge around until there's a contractual relationship, but Lenny just said with enormous generosity: here are my ideas."
Donoghue was persuaded still further by Abrahamson's previous films: Frank, What Richard Did, Garage, and especially his 2004 debut, Adam and George. "That's a film about heroin junkies, but he gets a lot of humour out of their situation without ever exploiting them. I thought, if he can do that with junkies, I know he can do it with a rape dungeon!" Better still, it turned out that Donoghue and Abrahamson were both in their mid-40s, and both came from Dublin.
Breaking yet more rules of the literary adaptation business, the pair made a "good-faith agreement" without the intercession of studio executives or agents. "We didn't sell the rights until just before filming," says Donoghue. "We worked together for a couple of years with no money changing hands, just trusting each other. And it so worked out." It did indeed. Room is a film of shattering tenderness, at the same time as being too honest and subtle to be sentimental, and is a frontrunner in this year's awards race.
Abrahamson says that he knew how to make it as soon as he read the novel. He knew he would keep Donoghue's structure: first half in the shed, second half out. And he knew he would shoot it, without cheating, on a set as cramped as the shed itself. The only aspect that "kept me up at night" was whether any child actor could be convincing in such a warped scenario. Luckily, he discovered an astonishing seven-year-old, Jacob Tremblay. "It's hard to imagine a world where I hadn't found him," says Abrahamson, "because I don't know if I would have been able to make the film."
As a bonus, Tremblay looks spookily similar to Larson, the 26-year-old actress who plays Ma with a remarkable mix of ferocity and fragility that is bound to push her on to Hollywood's A-list.
"Brie was cast not just because she's a fabulous actress," says Abrahamson, "but also because she is an amazingly warm person – funny, open, not precious – and I knew that she would have the generosity that you would need to act opposite a small child."
Still, as in the film's fictional narrative, it was the boy at the heart of the production who kept up everyone's spirits. "Jake's presence made it impossible to be too gloomy," says Abrahamson, "because he just didn't see why everyone couldn't have a great time all the time, like he does. You can't be all directorially pretentious if you've got a little kid jumping on your back."
'Room' goes on general release on 15 January
Join our new commenting forum
Join thought-provoking conversations, follow other Independent readers and see their replies