Sally Potter on new film The Party, Harvey Weinstein and her success
The director's black and white film, which stars Kristin Scott Thomas as a politician hosting a London soirée which ends in blood on the floor, is her first real comedy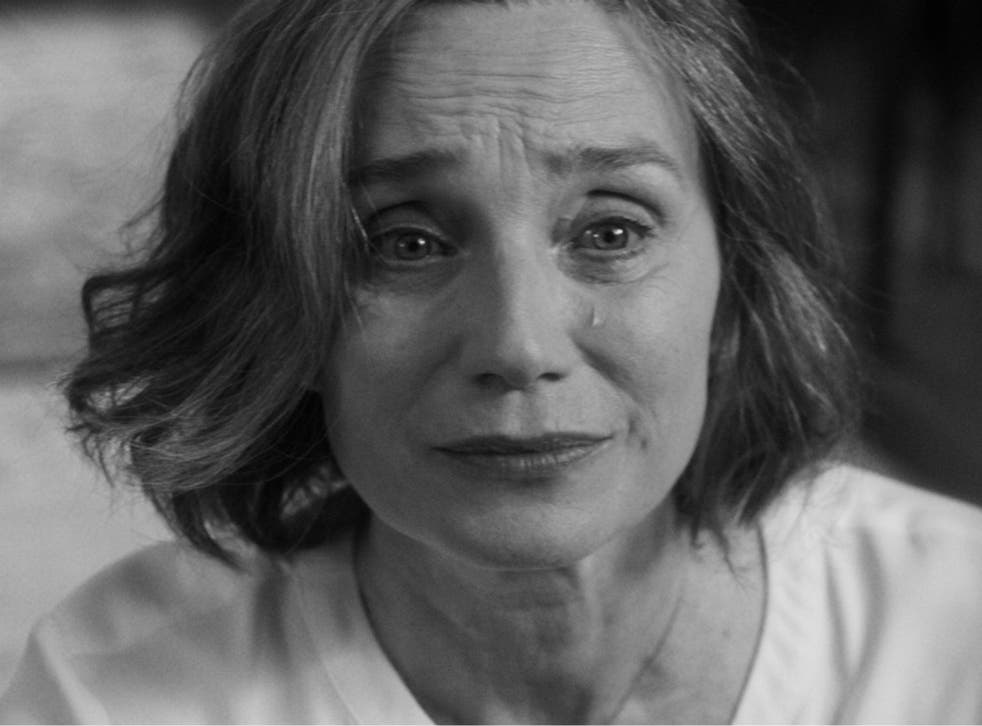 Director Sally Potter's eighth film, The Party, is yet another reinvention for the 68-year-old who constantly surprises by changing genre, medium and style. This one is a riotous comedy, shot in black and white, that viciously pokes fun at the centre ground politics and attitudes of the left.
"I always think it's time for a change," Potter tells me in a London hotel. "I'm not interested in repeating myself, what excites me is taking some risks. In this case, the risk was the risk of comedy."
She then jokes, "Although I think Orlando was a comedy." It's also true that her film Rage, set in the fashion world, also has comedic elements, but this is the first film where she is gunning for laughs.
Kristin Scott Thomas plays the newly appointed Shadow Health Minister celebrating her promotion by hosting a dinner party. Her husband, played by Timothy Spall, also has an announcement to make. All of the five guests have their own agenda and one even has a gun.
Potter says she began writing the film "around the time of the election between David Cameron and Ed Miliband. A time when politics had all moved into the centre and nobody seemed to be telling the truth about anything. Principals were abandoned for votes, so it became spin land and untruth land, so I thought it was time to take a savage look at that."
This is the middle-class England of the idealistic, democracy respecting left – people who have been on the anti-war marches and believe they are doing good. The house is nice, bookshelves burdened by books, but once you get to the bathroom the wallpaper is peeling and the taps are dripping. Every choice about the character and their behaviour was made with the following in mind: "This is not about wealth, it's about cultural privilege."
For Potter the term "cultural privilege" is important. It's different from white privilege because Potter sees privilege being tied in with access and class: "It's a look at unconscious privilege. It's importance to get the nuance right in such a class-driven society as England. I say England, advisedly, rather than Scotland or Wales."
The director argues that there is one sure fire way of discovering the truth about people: "It's in crisis situations that people's true colours start to show."
So it doesn't take long for the drama to be heightened as the film blitzes through this tale in 71 brutal, whip-cracking minutes.
Access unlimited streaming of movies and TV shows with Amazon Prime Video Sign up now for a 30-day free trial
Sign up
Since the film debuted at the Berlin Film Festival in February, the centre ground that felt so secure for so long, even after the hand grenade of the Brexit vote, has been shattered by the result of the recent general election, when Britain once again became a two-party state divided between left and right. Potter was pleased with this turn, as she pointedly says, "I voted Corbyn."
She was waiting for the change. "If you have had your ears to the ground over the last decade, you are going to know where we are going and it's volatile."
In the morning before we met, more and more torrid revelations about the misconduct of Harvey Weinstein were coming to light. Some on social media were attempting to get political leverage out of the travesties by arguing that Weinstein, who donated over $1m to the Democrats, is a prime example of the left shutting up shop to protect someone.
"Misogyny doesn't belong on the left or the right," retorts Potter. "There was a lot of misogyny on the left against Hillary Clinton, against her as a woman, not her politics. Or the way that Theresa May is characterised, I have no time for her policies, none whatsoever, but there is no need to humiliate her as a woman in the process. So the Weinstein thing, it's just part of a wider culture, it happens to crop up, and one particular manifestation gets visible."
Potter is a Londoner. She was born in 1949 and from the age of 14, when first handed a camera, she knew that she wanted to make movies. "When I was 16, in my passport, I wrote my profession down as filmmaker," she proudly boasts.
But before making her first feature film in 1983, The Gold Diggers starring Julie Christie, she would work as a choreographer and become an award-winning performance artist and theatre director. She also sings. She believes that to be a successful director you have to be a master of several trades. "I've done a little bit of everything along the way, shooting, recording and composition," she says. "Cinema is that kind of medium, it brings together all those things."
It was her second film, made in 1992, Orlando, an adaptation of the Virginia Woolf novel, which would be her big breakthrough. Tilda Swinton is incredible in the lead role of a man who does a Faustian deal with Queen Elizabeth and wakes up two centuries later to discover that he has turned into a she. It's a film with continued resonance and Potter says, "I've heard from many people of different gender persuasions that Orlando was a very important experience for them."
But the success was a poisoned chalice. "It's a strange thing to say but I was very disorientated by the success of Orlando," recalls Potter. "I was used to positioning myself as an outsider always in opposition. I had grown up in the avant-garde, shall we say. So suddenly to be number one at the box office pursued by agents, big boxes of fruit and bouquets arriving in hotels around the world, I didn't know what to do with myself."
Her answer was to go to Buenos Aires and learn how to tango. She would stay up all night in clubs, and eventually she decided to make a film inspired by the experience, in which she herself would star. "I thought if I put myself in it, I'm going to be in that literary or artistic tradition, like Cindy Sherman, or whatever, where you use yourself as an alternative version, it's not really autobiographical, it's not really me, it's sort of a doppelganger exploring some metaphysical zone."
Now, she says The Tango Lesson is the hardest of her own films for her to watch. But putting herself in front of the camera gave her a valuable new perspective on actors. It was also a rejection of the period drama, and highlights Potter's penchant to experiment. Other notable works in her oeuvre include Yes (2004), told in iambic verse, and Rage, a movie released on cell phones, while in 2007 Potter directed Georges Bizet's Carmen for English National Opera. Although she insists, "Cinema is my first love."
It's at this moment that Spall enters the hotel room and, in a bizarre, hilarious interruption, proceeds to visit the bathroom. It could be a moment from her new film, quirky yet real.
If there is one thing that ties her movies together it's the fact that they all seem motivated by a need to ask questions of the audience. The director agrees before explaining that it's "because I feel like I'm in a conversation with the audience and I try to make films that I might like to see that would respect the minds as well as the emotions of the people watching it".
She continues: "I think engagement cinema that demands that people throw themselves into the experience as much as we have thrown ourselves into the experience of making it, it's going to be enlivening rather than deadening."
And enliven she does.
'The Party' is out on 13 October
Register for free to continue reading
Registration is a free and easy way to support our truly independent journalism
By registering, you will also enjoy limited access to Premium articles, exclusive newsletters, commenting, and virtual events with our leading journalists
Already have an account? sign in
Register for free to continue reading
Registration is a free and easy way to support our truly independent journalism
By registering, you will also enjoy limited access to Premium articles, exclusive newsletters, commenting, and virtual events with our leading journalists
Already have an account? sign in
Join our new commenting forum
Join thought-provoking conversations, follow other Independent readers and see their replies