Why Scotland's new film studio may be denied a Hollywood ending by Scottish independence
Scotland's £250m Pentland Studios is due to open next year, but could Scottish independence hamper its potential if Brexit produces a gold rush for the UK's film business?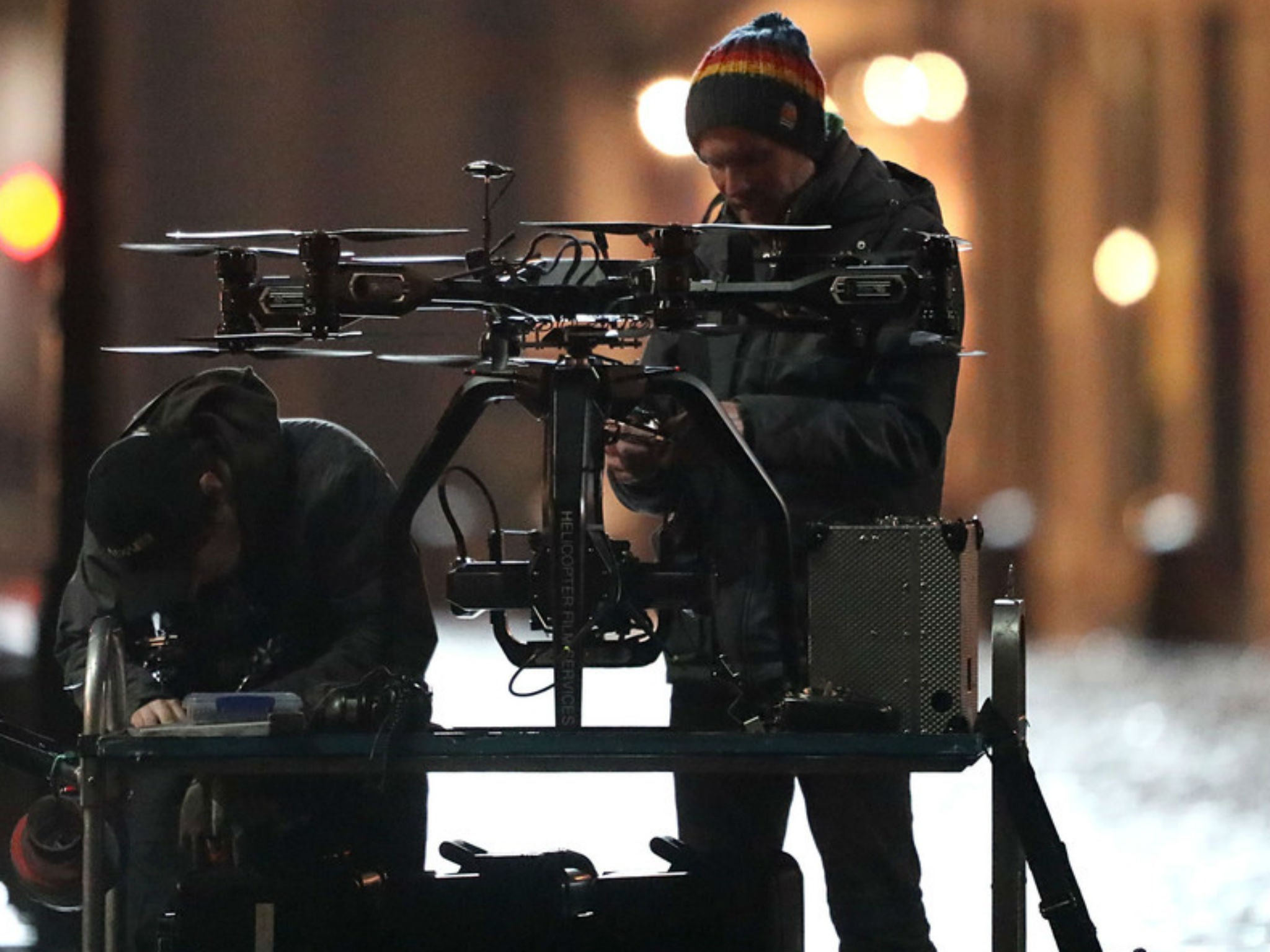 Scotland is set to have its first film and TV studio following a decision by the Scottish parliament to greenlight a proposal for the outskirts of Edinburgh. The £250m Pentland Studios is expected to house six movie sound stages and hopes to be open for business late next year.
The move can be viewed in different ways. It is a major statement about the country's future from an SNP government pushing for independence, but is also part of a scramble by the UK's regions to get in on an industry that has long been dominated by south-east England. At a time when Brexit could produce a gold rush for the UK's film business, it raises questions about whether Scottish independence could prevent the new studio from fully playing a part.
Considering Scotland's distinguished screen history, it has long been a curiosity that it does not have a studio. It boasted innovative talents like directors Bill Douglas and Bill Forsyth; writers like John Byrne and Irvine Welsh; and numerous classic films about aspects of Scottish life such as Whisky Galore! (1949), I Know Where I'm Going! (1945); and The Prime of Miss Jean Brodie (1969).
But if Scotland has consistently punched above the limited media investment funds available, the creative credits and revenues have drifted towards London and overseas. Mel Gibson's Oscar-winning Braveheart (1995) delivered most of its $200m (£161m) box-office to the US, despite filming in Scotland for six weeks. Little wonder many have been calling for a Scottish studio for a number of years.
The studio plan comes at a time when the UK has developed into a major global supplier of creative services for film and television. UK film production was worth £1.4bn in 2015, part of a general trend upwards over the years. Around £1bn of the 2015 total came from Hollywood and other foreign producers, attracted by tax relief and the strength of British production talent.
The Star Wars franchise is now firmly based at Pinewood near London; Stephen Spielberg's science fiction movie Ready Player One was recently shooting in London; and Marvel's Avengers: Infinity War has taken Captain America to... Edinburgh.
Not only does all this shooting provide livelihoods for many scores of people working in the business, it produces a "multiplier effect" that benefits everyone from outside caterers to film tourism businesses. The British Film Institute reckons this multiplier contributes a total of £6bn to the UK economy, most of it enjoyed by the south-east through studios like Shepperton and Pinewood, home of the famous 007 stage. The Scottish move is one of several regional efforts to take a slice of the action.
A Yorkshire film studio was recently opened at a former airfield at Church Fenton outside Leeds. It is currently filming ITV's Victoria, the big-budget drama about the formative years of the 19th-century monarch. Down in the south-west of England, meanwhile, the newly created Full Picture Company, run by Bond-franchise art director Peter Lamont, is reported to be planning a new studio complex, too.
These moves have benefited from the fact that the concentration of UK media production near London has become highly politicised. The BBC's move of certain key activities from London to Salford in the north-west of England in 2013 was the first effort to rebalance the cultural economy.
Access unlimited streaming of movies and TV shows with Amazon Prime Video
Sign up now for a 30-day free trial
Sign up
Access unlimited streaming of movies and TV shows with Amazon Prime Video
Sign up now for a 30-day free trial
Sign up
There is renewed talk also of Channel 4 being forced to leave its London HQ and making Birmingham or Leeds (or somewhere else) its commissioning epicentre. And in Scotland, the BBC recently announced plans for a dedicated £30m Scottish channel.
This plan sheds further light on the significance of the Pentland decision. A BBC Scotland channel marks a recognition that the corporation's public service remit – and licence-fee funding – must accommodate an increasingly fractious UK. At the very least, the new Edinburgh complex will likely benefit from BBC director general Tony Hall's stated intention to increase TV production north of the border by £90m over the next three years.
Then there is Brexit. This will relieve the UK of EU competition rules which have restricted its ability to offer tax breaks to films that are in some way "culturally British". The UK has already interpreted this liberally, causing controversy for example when sci-fi thriller Gravity (2013) was ruled a "British film" despite starring Sandra Bullock and George Clooney and being directed by Mexican Alfonso Cuarón. It's a fair bet the UK will boost tax incentives to unleash a content production free-for-all after Brexit.
If Nicola Sturgeon, the Scottish First Minister, achieves independence and manages to keep Scotland in the EU, this might make it harder to take part in this bonanza. On the other hand, Scotland will for the first time have the real estate and probably the associated critical mass of talent to full exploit EU funding to promote the creativity of small nations against the might of Hollywood's global players.
This helped attract Game of Thrones to Northern Ireland, for example. Whether Scotland could find a way of having its cake and eating it remains to be seen, and would have to be weighed carefully by voters at the time of any second independence referendum.
So the Scottish studio announcement is perfectly timed to take advantage of the shift in the UK's cultural economy away from London. It is a statement about Scotland's own increasingly cultural confidence, independence or no. Either it will add much needed capacity to a growing UK industry or it will turn a great location into a rich creative hub for a newly assertive Scottish nation. How this plays out and how it affects the studio's competitiveness will be fascinating to watch over the next few years.
Ed Braman is lecturer in television production at the University of York. This article first appeared in The Conversation
Join our commenting forum
Join thought-provoking conversations, follow other Independent readers and see their replies