Screen Talk: Agent of change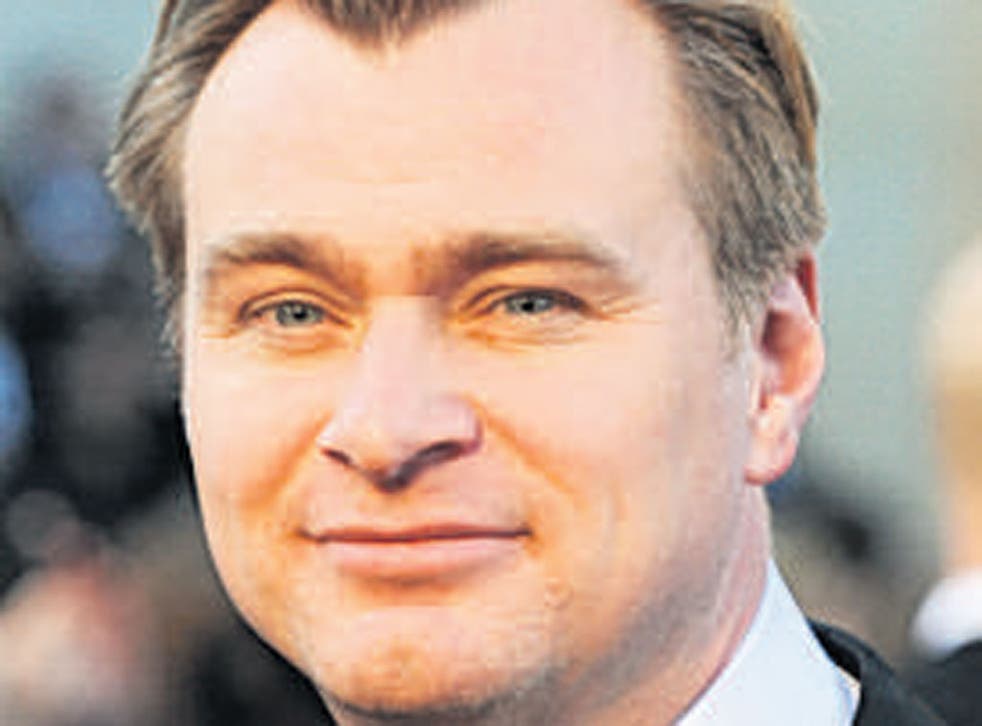 Hollywood's chattering classes love intrigue around the agency water cooler, especially when it comes to agents with powerful clients.
Take the recent shenanigans at talent agency CAA. It all bubbled up after it emerged that Christopher Nolan, one of a handful of very successful British film-makers operating in the studio system, left the agency. The film-maker is big news having directed blockbusters The Dark Knight and Inception and the upcoming The Dark Knight Rises. Nolan followed his long-time agent Dan Aloni out the door. Aloni joined agency WME as a partner in its movie department and Nolan, his star client, is expected to follow. The agent has also worked with Jim Carrey, Michel Gondry, Mike Myers and Jay Roach, so the talk is who will wind up at WME with him.
Flash mob
Emma Watson is to star in The Bling Ring, Sofia Coppola's latest project. Based on true events that took place in Beverly Hills, the movie will tell the story of a group of fashion-and-fame-obsessed teens who broke into the homes of celebrities. Coppola says she wants to reflect today's culture of celebrity and will begin shooting in the coming weeks. Watson, now firmly entering a post-Harry Potter acting world, is attached to a Beauty and the Beast project to be directed by Guillermo del Toro and the drama Your Voice in My Head, which would reunite her with director David Yates. Coppola, who is 41 in May this year, said she is excited at the prospect of working with a young cast.
Pilot project
Peter Craig, whose writing résumé boasts The Town, got his wings from Paramount to write Top Gun 2. The screenwriter is described by those in the know as a sizeable hire for the studio with much riding on his script and the movie's potential flight to the big screen. Hiring Craig is regarded in Hollywood as a clear indication that Paramount is serious about the project getting clearance for take-off. Tom Cruise, the star of the 1986 Tony-Scott-directed blockbuster that grossed $354 million worldwide, has said he'd like to make a sequel to the jet-fighter classic.
Drunk on success
These days studio deals with individual talent are rare. But Warner Bros has just signed a two-year first deal with none other than Bradley Cooper, one of the hottest properties this week. The deal signals how strongly Warners believes in Cooper, his potential marketing worth to projects and his star power. Having starred in the two Hangover movies for the studio while planning a return for a third instalment, Cooper also proved his star power outside that drunken franchise with Limitless, a 2011 thriller from Relativity. His reward will be his his company 22 & Indiana being housed on Warners' Burbank lot while he busies himself with acting, producing and smiling that winning smile of his a lot.
Rogue robot
Having a discretionary fund is not something all Hollywood producers have. But John Davis, who has a first-look deal at Fox and who produced 2004's I, Robot, is one such player. Davis recently dipped into his discretionary cash pool, often otherwise known as his own pocket, to pick up movie-making rights to Archetype, a sci-fi short directed by Aaron Sims, with plan to make a feature-length version. The Archetype short tells the story of an eight-foot-tall combat robot named RL7 that malfunctions during a mission, developing unexplained memories, causing its creators to investigate its odd behaviour. The robot goes on the run and that's where the short ends. And the movie could go on. Sims, attached to make his big screen debut, runs the Aaron Sims Co, a visual effects firm with credits including War Horse, Rise of the Planet of the Apes and The Thing remake.
Join our new commenting forum
Join thought-provoking conversations, follow other Independent readers and see their replies