Director Sebastian Schipper on German film Victoria that was all shot in a single continuous take
A remarkable new film tells the story of a nocturnal heist - in one single take. Kaleem Aftab finds out how they pulled it off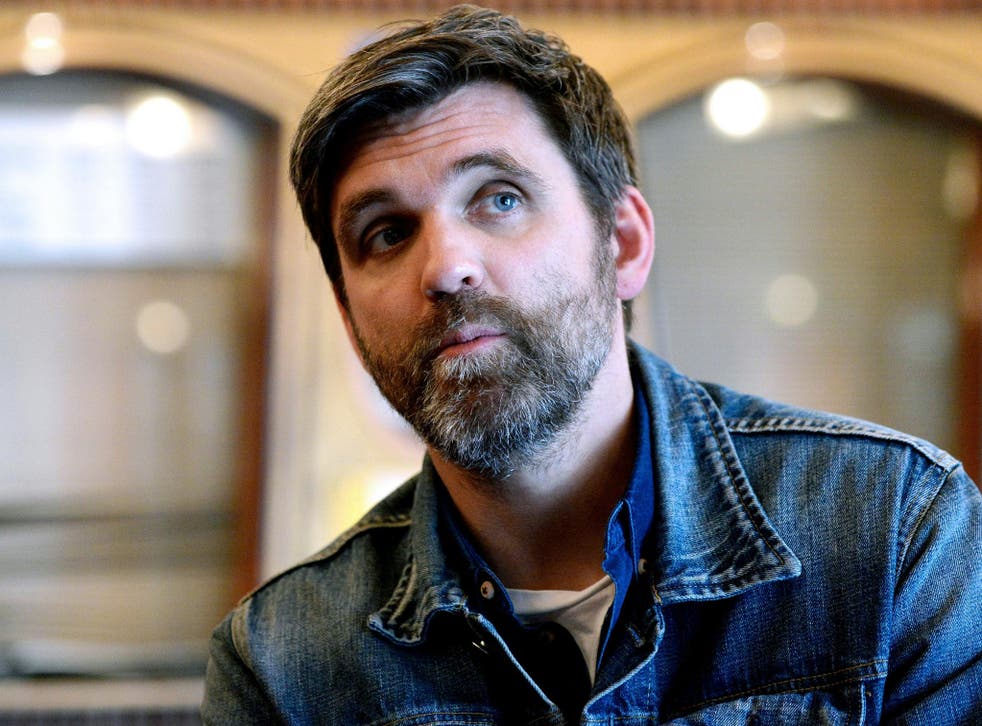 At a press conference for his new film Chi-Raq at last month's Berlin Film Festival, Spike Lee was told about Victoria, a German film that was all shot in a single continuous take.
Lee was bamboozled. "How long is the film?" he asked. To which journalists responded, "Over two hours." "That's not possible. How many cinematographers did he use? No one can hold a camera for that long," posited a bemused Lee. "Only one," bellowed the crowd. "I've got to see this film," piped Lee.
Audiences In Britain would do well to follow Lee's lead. Victoria is one of the most remarkable films yet made with a digital camera. Whereas, previous one take films, such as Alexander Sokurov's Russian Ark and Alfred Hitchcock's Rope, were limited to a single venue, as was the-made-to-look-like-one-shot Oscar winner Birdman, Victoria crisscrosses Berlin, and includes club scenes, robberies, and shootouts.
Most people thought that director Sebastian Schipper was mad, when he proposed the film. One German sales agent revealed that they passed on the film, because they just didn't believe he could pull it off.
First known as an actor, Schipper appeared in The English Patient and Run Lola Run and his career as a director has been patchy.
In 1999, he made a hilarious comedy, Absolute Giants, a smash hit in Germany, but rarely seen anywhere else. In 2006, he directed himself and Daniel Brühl in A Friend of Mine, a mundane film about men who love fast cars. Even more poorly received was his 2009 effort, Sometime in August, loosely based on Goethe's novel Elective Affinities.
Yet, in the process of trying to convince financiers about the project, Schipper learnt a lesson, which would prove vital when it came to making the film. "One of the first people I met to talk about the project was the Berlin Film Fund director and she said, 'that's not possible, even for five minutes, you have to show me,'" recounts Schipper.
So the 47-year-old made a 10-minute one-take short film in a hotel room. "I learned so much doing that, I realised, at that moment, that when Sturia Brandth Grøvlen, our cinematographer, knows the movements of the actors, when to pan, and was waiting for an action, that for my feeling, was already too much."
He wanted spontaneity. It's the reason Schipper didn't bother watching Russian Ark or Rope; "Those films were no reference to us. We were out on the street: our approach was to film the action in the manner of a war photographer. It's not about setting up immaculate framing. You follow an event that is snowballing, and you can't quite believe what's going on, what's going to happen next? You just want to get closer to the action."
Access unlimited streaming of movies and TV shows with Amazon Prime Video Sign up now for a 30-day free trial
Sign up
If that was his goal, he achieved it. The film is a rollercoaster ride. On its two hour and 20 minute journey, it sets up anticipation, speeds up, slows down, loops back on itself, before a finish that will have your heart beating faster than it's ever done in any Marvel movie.
Spanish actress Laia Costa plays Victoria. The action starts with her knocking back a shot and leaving a club. At the exit, she meets four "real Berliners", they converse with her in broken English and they convince Victoria to join them for a drink on a rooftop.
As she flirts with Sun, played by Frederick Lau, you settle in to watch a romantic tale along the lines of Richard Linklater's Before Sunrise. Then Schipper pulls the tablecloth from under the crockery and all the dishes smash on to the floor.
For all the technical wizardry, the Hanover-born director was always aware that, first and foremost, he had to please the audience: "There is the experiment and the craziness of it, but, of course, it has to be a good film. At the end, you want to entertain."
The decision to have a Spanish girl speak English to a German group came because the director wanted to celebrate Europe and reflect the reality of the German capital. "It had to do with Berlin," says Schipper.
"But it also has to do with our times. I wanted this European aspect. I wanted this aspect of Berlin, being a little refuge for people of Europe. The solidarity amongst young people is very touching, they stand for each other, they help each other, and of course, it's no coincidence that she comes from Spain.
"I didn't want her to come from Greece, because that would make it super political, but obviously she is coming from a place that is not doing so good, and she is coming to a country Germany, and we are doing really, really good."
The language choice probably cost Schipper an Oscar nomination. Victoria won six awards at the German Film Awards, but did not qualify for the Best Foreign Language Oscar category, because the majority of the film is spoken in English.
Cinematographer Grøvlen, also won the Silver Bear at last year's Berlin Film Festival for his extraordinary contribution. That he too didn't get noticed by the Academy seems absurd: his is the only piece of camerawork that could have seriously given Emmanuel Lubezki's work on The Revenant a run for its money.
So how did Schipper pull off a feat that had Lee, one of the world's great directors, shaking his head in disbelief? "We rehearsed and we shot three long takes," says the German. "We shot the entire film three times. It was super intense, because we only had a 12 page treatment, and no dialogue." The actors would improvise lines on the move.
There was a contingency plan if things went wrong. "That was the thing about the project, if we had to make cuts, we always said that we would reveal them. But thankfully every scene was better the third time." They also shot in the middle of the night, at 4am, to reduce the chance of the public walking in front of the camera.
"I always said, we have to have a product in the end," continues the director. "It was really expensive to do each take. If it didn't work, maybe we would have tried to get more financing, but of course you have got to prove it, and I'm not sure, if the third take had been like the first two, I don't know if we could have used it as proof."
After each attempt, scenes would be cut and different ideas mooted. The key to the production was having three sound crews: "There was always one booming a scene, another waiting at the next location and one at the location after. I was really happy we boomed the entire film, because we had to have good sound.
"Many times that is the sign of quality. The picture, we make compromises, but our ears, they are very, very smart. They like to be entertained, they like to hear stuff."
And of course, there was that one element, we can all do with: "Honestly, we were really lucky. There were moments we were close to this not working out."
'Victoria' is released on 1 April
Register for free to continue reading
Registration is a free and easy way to support our truly independent journalism
By registering, you will also enjoy limited access to Premium articles, exclusive newsletters, commenting, and virtual events with our leading journalists
Already have an account? sign in
Register for free to continue reading
Registration is a free and easy way to support our truly independent journalism
By registering, you will also enjoy limited access to Premium articles, exclusive newsletters, commenting, and virtual events with our leading journalists
Already have an account? sign in
Join our new commenting forum
Join thought-provoking conversations, follow other Independent readers and see their replies