Secret Cinema London does Wes Anderson's Grand Budapest Hotel
In-character screening offers Anderson groupies first chance to see new film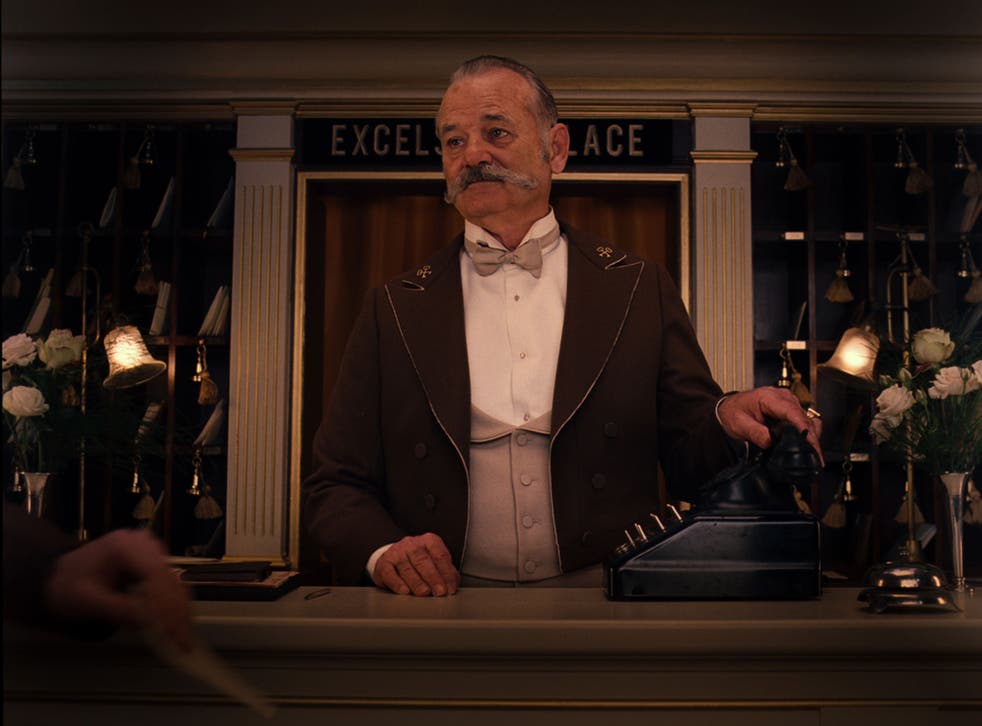 There's a substantial contingent within London's hipster population who live most of their lives dressed as if inhabiting a Wes Anderson film.
The American director's latest offering was perhaps, then, a natural choice for Secret Cinema's latest immersive movie-going extravaganza. And so it was that a band of vintage-clad, kitch-laden punters (some of who were not even wearing their usual clothes) last night checked themselves in to The Grand Budapest Hotel.
For the next month, Anderson's fictional establishment has relocated from the imaginary state of Zubrowka to central London (I'm not supposed to tell you exactly where). Hotel guests, paying £53.50 a pop for their four hour stay, will be met each night at a designated meeting point by purple-suited bell boys and escorted into Anderson's Alpine world for an evening of participatory theatre, cocktails and schnitzel followed by a screening.
The film itself, which recounts the story of The Grand Budapest Hotel, its legendary concierge Gustave H (Ralph Fiennes) and his lobby boy sidekick Zero Moustafa (Tony Revolori) is not on general release in the UK until March 7. For those Anderson groupies with tickets to the first week or so of Secret Cinema shows, this is - if nothing else - an expensive way to see a much-anticipated movie ASAP.
Those fans won't be disappointed. Funny, camp, exquisitely shot and featuring cameos from several Anderson staples (think Bill Murray, Owen Wilson...), The Grand Budapest Hotel is a 100-minute romp through an inter-war world of European romance, intrigue and glamour.
But as ever with Secret Cinema, there is more to it than that. For around two hours before the film begins, guests are free to explore the corridors of The Grand Budapest, brought to life with wonderful attention to detail from original 1930s costumes to pastel-pink macaroon boxes.
Ticket holders rub shoulders with - or are taken off for questioning by - actors interpreting characters from the film, offering advance glimpses of the movie's narrative but more importantly recreating its mood.
Coupled with Secret Cinema's frankly excellent policy of banning mobile phones, the whole thing successfully took me out of London 2014 in a way that made me - someone who has been annoyed as well as entertained by previous Anderson films - yet more receptive to what would anyway have been one of his best works.
It was a shame, in some senses, that the whole theatrical experience took place before, rather than after, the screening. It is another big coup for Secret Cinema, which often bases it's shows on older classics, to be putting on their version of The Grand Budapest Hotel even before it's official release.
At the risk of spoiling the narrative (never really the point of an Anderson anyway), I'd advise anyone heading to SC's The Grand Budapest Hotel to check out at least something about the film before they check in. If I hadn't watched the trailer and read the plot of the film, plenty of SC's cleverly-realised details - like those macaroon boxes - would have been lost on me, which would have been a shame.
Secret Cinema presents The Grand Budapest Hotel runs until March 30
Join our new commenting forum
Join thought-provoking conversations, follow other Independent readers and see their replies