Secret Cinema's Fabien Riggall on Star Wars, cancellations, and building galaxies
As Secret Cinema screens 'The Empire Strikes Back', its founder tells Kaleem Aftab how he struck back himself from a nadir of last-minute cancellations and furious customers
Kaleem Aftab
Tuesday 02 June 2015 18:13 Comments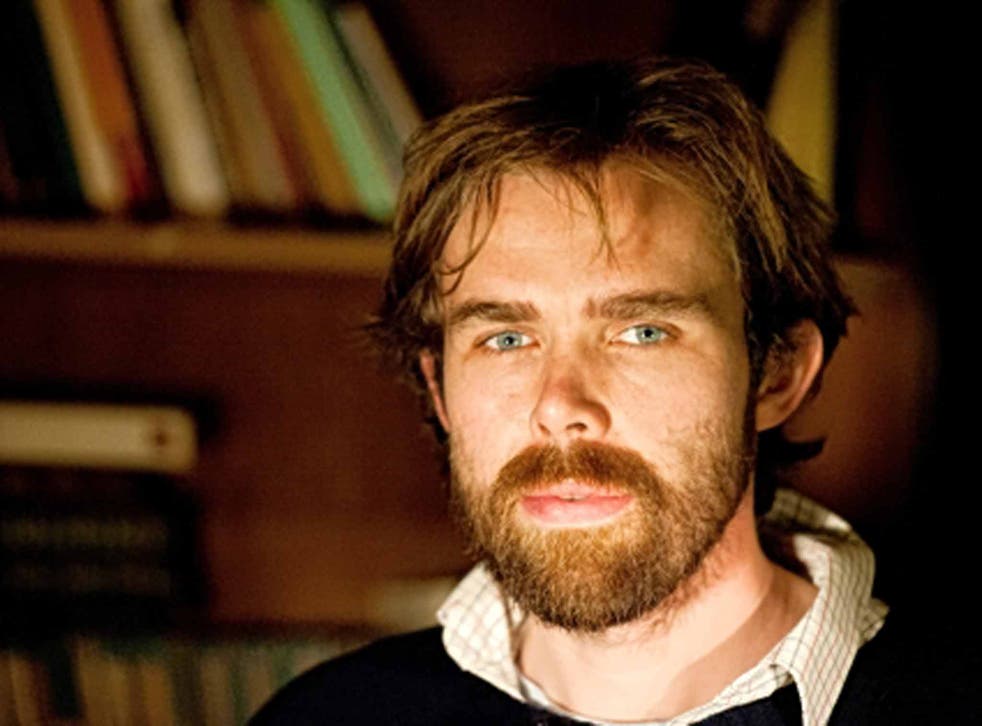 Fabien Riggall, the founder of Secret Cinema, has a picture of Harrison Ford next to his desk in his Hackney Office. On the wall is a French poster of The Empire Strikes Back, the second instalment of George Lucas's original Star Wars trilogy. In the middle of the room is a table with the architectural blueprints for Secret Cinema's forthcoming screening of the film, revealing that the site will be twice as large as the one used for Back To The Future. Riggall sees these on the table and turns the plans to face downwards: his business motto is "Tell No One", and he's not willing to let any secrets out, no matter how long we've been acquainted. The interview moves to a nearby café.
The screening of The Empire Strikes Back should be Riggall's crowning glory. Being entrusted with one of the most famous franchises in film history is a long way from where he started out a decade ago, putting on short film events in bars. When he hit on the idea of inviting audiences to interact with films at site-specific venues, he created a phenomenon.
But as the shows got bigger, so did the problems. In April 2013, one hour before a Secret Cinema event was to premiere Terry Gilliam's Brazil, the show was cancelled owing to "circumstances beyond our control regarding the building we are using". The event was to have taken place across a dozen floors at Delta Point in Croydon. Then, last summer, there was a sense of déjà vu when the first week's screenings of Back to the Future were cancelled, "due to extenuating circumstances", a couple of hours before its opening.
The cancellations were a disaster, made worse by the late notice and poor communication, and customers took to social media in their droves to complain. Riggall says: "They were two really difficult situations, and [the reason people were so angry] is that it's heartbreaking to have to break the narrative, the fantasy and the magic."
You can sense his remorse and regret. "I should have cancelled it three days before. I was so bullish to think that we were going to open, [that we'd] persuade everyone we were going to be fine," says Riggall. "We should have sent an email and cancelled it, but at the same time I thought I'm going to find a way. I thought how could they [the venues] do this?"
Well they could, and Riggall was forced to learn a bitter lesson. And there lies the rub: that confidence, bordering on arrogance, that got Riggall into that mess is arguably the quality that allowed his venture to thrive in the first place. He held on to his self-belief when many were telling him he was misguided to pursue his seemingly impossible dream of bringing cinema to life.
The big challenge for Riggall, especially in the early days before Secret Cinema took off, has been getting the films. "It's funny, there's this really interesting relationship between us and distributors. Am I approached now that I can bring nearly 200,000 people a year, nearly half of what the BFI can bring? Not really, no."
When he decided to sell tickets without revealing what film audiences would be seeing, everything changed; and at times he's struggled to manage the growth. A concept that started with a screening of Gus Van Sant's Paranoid Park has expanded to attract new audiences for films such as The Battle of Algiers and Miller's Crossing, as well as recreate the world of The Shawshank Redemption and Prometheus. What Riggall sees as the game changer was securing the rights to show Blade Runner. In the run-up he wrote an email suggesting spectators turn up in goggles and punk costumes. "It was mind-blowing when they came up Canary Wharf all wearing goggles," he says.
Yet no matter how successful the venture seems to have been, Riggall's ambition has remained one step ahead. It says everything that Disney, a film studio that has done so much to protect its brand image, was willing to entrust Secret Cinema with a franchise that it had spent $4bn acquiring. The talk now is of getting directors to create Secret Cinema events, or even to distribute films through Secret Cinema events. The box-office takings from Secret Cinema's screening of Disney's The Grand Budapest Hotel pushed the title to the top of the UK charts.
Access unlimited streaming of movies and TV shows with Amazon Prime Video Sign up now for a 30-day free trial
Sign up
For The Empire Strikes Back the increased ticket prices have caused some consternation, and £75 does seem a lot to pay for anyone who has only sampled an early Secret Cinema venture, or who hasn't had to pay £18 for a cinema ticket in London.
Riggall counters that his events are more like West End theatre shows, whose prices are comparable, and he's sure that when audiences see what is being prepared – the team are building galaxies, spread across several buildings, for audiences to travel through – they will be as satisfied as those that went to the Olympic Park last year. It's already the company's fastest selling show and value will be determined when the show opens.
Secret Cinema: Star Wars runs from 4 June to 27 September
Register for free to continue reading
Registration is a free and easy way to support our truly independent journalism
By registering, you will also enjoy limited access to Premium articles, exclusive newsletters, commenting, and virtual events with our leading journalists
Already have an account? sign in
Join our new commenting forum
Join thought-provoking conversations, follow other Independent readers and see their replies