Secrets of the casting couch revealed: How to pick the perfect Doctor Who, Margaret Thatcher or Paddington Bear
Think it's directors who pick their lead actors? Wrong. It's the casting directors who make the big calls – and rarely get the acknowledgement. Two top casting directors explain what they do...
Gerard Gilbert
Friday 04 April 2014 19:46 Comments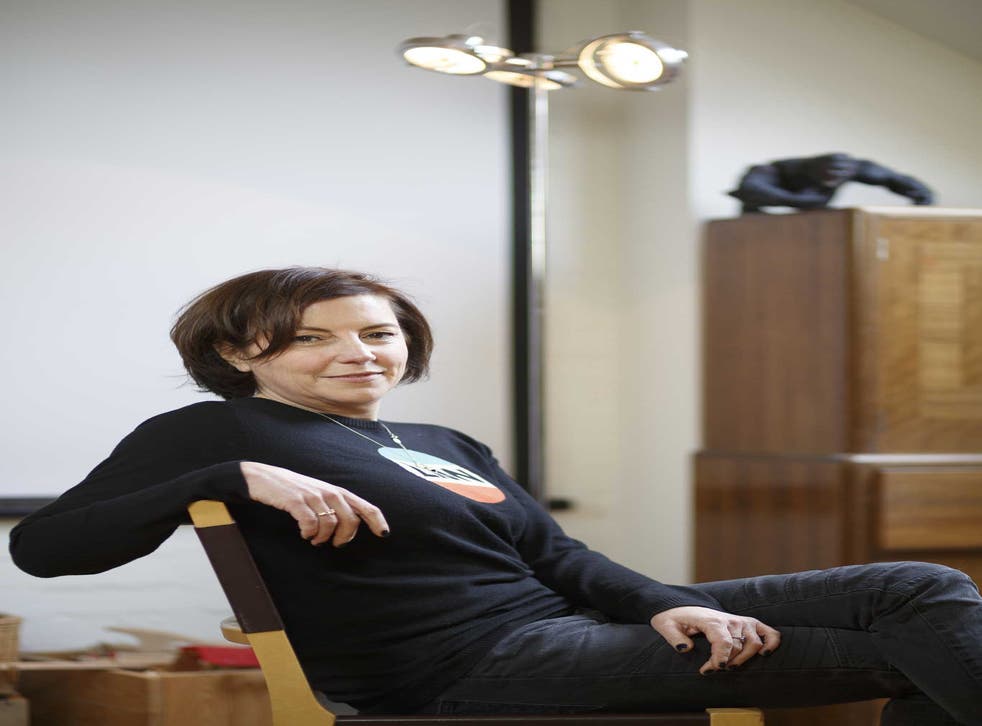 Nina Gold welcomes me into her tall Victorian house in north-west London, and what she calls her "cottage industry in Queen's Park". What would normally be a front living room has been transformed into an office, with a bank of four computer screens along one wall being manned by her business partner, Robert Sterne, and two assistants. An end wall is dominated by a framed poster of Mike Leigh's musical drama about Gilbert and Sullivan, Topsy-Turvy. Jim Broadbent and Allan Corduner played the Victorian operetta writers in Leigh's 1999 movie – a fact well-known to Gold, because she helped cast them.
In fact, Gold has cast every single Mike Leigh film since Topsy-Turvy, but the multiple-Oscar-nominated writer-director is only one client among scores of producers and directors who seek her advice on the actors and actresses to embody their scripts. There are just over 140 members of the UK's Guild of Casting Directors and the 46-year-old Gold is one of the most successful, having helped cast well over one hundred films and television dramas, including Les Misérables, The King's Speech and Game of Thrones. On the afternoon of my visit, she is off to audition actors for the latest Star Wars movie, the Disney production rumoured to see the return of Harrison Ford, Mark Hamill and Carrie Fisher – but also the one project she isn't at liberty to discuss.
Other upcoming films bearing Gold's casting imprimatur include the biopic of Bletchley Park code-breaker Alan Turing, The Imitation Game, starring Benedict Cumberbatch and Keira Knightley; a new movie adaptation of Far from the Madding Crowd, with Carey Mulligan as Thomas Hardy's heroine Bathsheba Everdene, and the Paddington Bear movie, with Colin Firth voicing the Peruvian marmalade-sandwich aficionado. "Paddington is a mixture of being a kid and a really old soul as well," says Gold, explaining the thinking behind casting Firth. "He's got to have this youthful, open, warm quality, which Colin has got."
Gold has form with Firth, having previously cast him as the stuttering George VI in the 2010 Oscar-winner, The King's Speech. "We spent – now it seems – absolutely stupid hours of wasted time worrying about whether we really wanted Colin Firth," she says. "He's older than the real king was at the time and his face isn't the same, and of course as soon as we cast it he just fell into the part and embodied it. You can get really hung up on some details that in the end are unimportant." Equally, she is quite happy to cast non-English actors in iconic British roles, as with the Australian actress Mia Wasikowska in Jane Eyre and Meryl Streep as Margaret Thatcher in The Iron Lady. "There were a lot of cross English people because we'd dared to cast a non-English Margaret Thatcher," says Gold. Streep went on to win an Oscar for her performance.
Casting hits and misses

Show all 8
On the morning of my visit, Gold's co-workers are busy filling out the cast of BBC2's new adaptation of Hilary Mantel's Tudor-era historical novel, Wolf Hall. Mark Rylance has already been cast as Thomas Cromwell, but Gold is now trawling through online head-shots and résumés in order to place the minor characters. "Can you see him darting in and out of m'lady's boudoir?" asks one of the team, as an actor's portrait comes up on screen. "Yes, definitely," laughs Gold.
It's obviously an instinctual process – more art than science. But how exactly does one become a casting director? "I started getting extras for music videos in the 1980s," says Gold. "I was studying at Cambridge, and I had lots of friends in London who were stylists and stuff, and one phoned me up and said, 'We're doing a video for AC/DC... you're a student, you must know loads of people with their own leather jackets. Do you think you could get 50 of them to come to this video tomorrow?'
"After that I did lots of music videos – mainly just street casting or going into nightclubs and finding people who could pretend to play bass guitar in a fake band for someone or other. And then I started doing a lot of commercials and one thing led to another... eventually."
Andy Pryor started out in stage management – first at London's Royal Court and then at the Bush Theatre. "I'd always known I enjoyed the world of theatre and drama but never knew quite what I wanted to do... I never wanted to be an actor," says Pryor, sitting on the rooftop of the Clerkenwell office from where he casts such diverse popular TV dramas as Atlantis, Blandings and Call the Midwife. It's a splendid view of the London skyline, reflecting Pryor's position at the top of his game.
"Because they had quite a high turnover of plays [at the Bush Theatre] I got to know an awful lot of actors," he says. "They were stuck on the casting of a show and I had a couple of ideas and they cast them. The artistic director, Dominic Dromgoole [now artistic director of Shakespeare's Globe] said, 'Oh, you've got a bit of an eye for this – do you want to do a bit more of it?' I didn't really know it was a career option... you don't grow up thinking, 'I want to be a casting director', because most people don't know what we do.
Access unlimited streaming of movies and TV shows with Amazon Prime Video Sign up now for a 30-day free trial
Sign up
"I grew to love the casting," he continues. "So I wrote to some well-respected casting directors and went to work for Gail Stevens, who was just taking off as an independent casting director herself. It was a fortuitous time, really – she was doing things like Cracker and Our Friends in the North and it was a great place to learn." How would he advise someone wanting to follow in his footsteps? "The best casting directors have worked somewhere else in the arts," says Pryor. "But it's a very difficult thing to advise on really, because you can't teach taste."
If there is no clearly-defined career path, neither is there much in the way of public acknowledgement. The first movie to contain a separate credit for casting was The Thomas Crown Affair in 1968, while even today casting directors are the only single-line credit not to have their own Academy Award category. The Baftas similarly ignore them, while only America's primetime Emmys recognises achievement in the field. Nina Gold has been nominated five times for an Emmy, winning one in 2008 for the HBO history drama John Adams, starring Paul Giamatti and Laura Linney. "It is a shame we don't get more recognition because it would be incredibly hard for them to do it without us," she says. "But casting is the sort of thing where it's much easier for everyone to have an opinion, so people think casting is owned communally."
"It is a funny old job," agrees Pryor. "I don't approve massively of awards anyway, but if we have to have awards then we should we get one, too."
One person happy to publicly acknowledge Pryor's role in the creative process is the writer-director Stephen Poliakoff, whose films Pryor has cast for the past 15 years and who wrote last year of Pryor's contribution that: "Casting is everything to directing. It's a huge part of the job. I write very particular characters, so finding the right actor is a crucial and long search".
Both Pryor and Gold refer me to a recent documentary called Casting By, which was a tribute to the pioneering Hollywood casting director, Marion Dougherty, who championed the likes of James Dean, Robert Redford, Dustin Hoffman, Al Pacino and Glenn Close, and who fought to get Jon Voight cast in Midnight Cowboy. Pryor, himself, likes nothing better than casting new actors, although he doesn't really like the word 'discovering'.
"I think it's a rather patronising way of looking at it," he says, "but you can sometimes create opportunities for people." And the one he is most proud of came about early in his career, when Cracker needed a schoolgirl who has a particularly harrowing storyline. "A fairly small agent was on the phone describing this actor," he recalls, "and she came over in a cab and it was Samantha Morton."
Pryor also helps make one of the most eagerly anticipated casting decisions in British television. Ever since Russell T Davies re-booted the franchise in 2005, Pryor has been involved in choosing each new Doctor Who. "I was in right at the beginning of its return, when we cast Chris Eccleston," he says.
"David [Tennant] was his successor... really because he'd done such great work in Casanova (Davies' 2005 TV drama about the great seducer), which Russell always talks about as David's audition for Doctor Who. And then with Matt [Smith], Steven Moffat [the writer] really didn't want a younger Doctor, but I just insisted on auditioning Matt because he's an old man in a young man's body." And Pryor reveals that as that part of the population obsessed with Doctor Who was feverishly speculating over the identity of Smith's successor, Peter Capaldi was already a done deal. "It was the only audition we did it was so great," he says.
Is there anything he doesn't like about the job? "We are quite isolated. We're part of the production very early but we're not there when they're shooting. And we have to negotiate the actor's fees and contracts... not only the money, but the working conditions and the billing, the transport and the size of their dressing rooms. It used to be a producer's job but they handed it to us."
"It's hard to watch anything simply for pleasure," says Nina Gold – even Scandinavian crime dramas. "I'm clocking those actors now... I'm trying to cast them all in Game of Thrones."
Gold is happy to no longer have to lug around thick volumes of Spotlight, the casting agents' bible. "It's all done on computer now," she says. Not that the human touch is unimportant – she has built up very real relationships over the years. As I leave, I notice the inflatable boat and other items that remind me that the father of Gold's two teenage children is Greenpeace activist Frank Hewetson, one of the so-called Artic 30 arrested and held for more than three months by the Russian authorities after they protested on an oil rig. "With the Greenpeace thing," she says, "when that happened there was an absolutely astounding amount of really fabulous famous actors phoning up to say 'Can I do anything?'."
Who would she cast as Frank in a movie about the Arctic 30? "Brad Pitt," she says. "And then it would have to be Angelina Jolie playing me, based on the incredible physical similarity between us, of course. Actually, if I'm going the whole hog I would have Steve McQueen from beyond the grave".
Miscast: five questionable casting decisions
Elijah Wood in 'Green Street'
'The Hobbit' star plays an American college student who runs with West Ham's football firm. You're 'aving a laugh, mate: Harvard alumnus, yes, soccer hooligan, no.
John Wayne in 'The Conqueror'
Hollywood's greatest cowboy as Genghis Khan, leader of marauding Asiatic nomads? Not with that comedy moustache. Less Big John than big joke. Mind you…
Colin Farrell in 'Alexander'
Since 'In Bruges' it has become apparent that Farrell's forte is a sort of roguish low-life charm, not subjugated antiquity as Alexander the Great.
Vince Vaughn and Anne Heche in 'Psycho'
Oh mother! Gus Van Sant's remake of Hitchcock's classic. Camille Paglia commented that the only reason to watch it was "to see Anne Heche being assassinated".
Register for free to continue reading
Registration is a free and easy way to support our truly independent journalism
By registering, you will also enjoy limited access to Premium articles, exclusive newsletters, commenting, and virtual events with our leading journalists
Already have an account? sign in
Join our new commenting forum
Join thought-provoking conversations, follow other Independent readers and see their replies