Sir Ben Kingsley interview: "If you feel limited, then you will invite people to think that you are limited"
The 72-year-old Scarborough-born actor talks about playing a New York-based Sikh in new film Learning to Drive, working alongside his wife and the craft of acting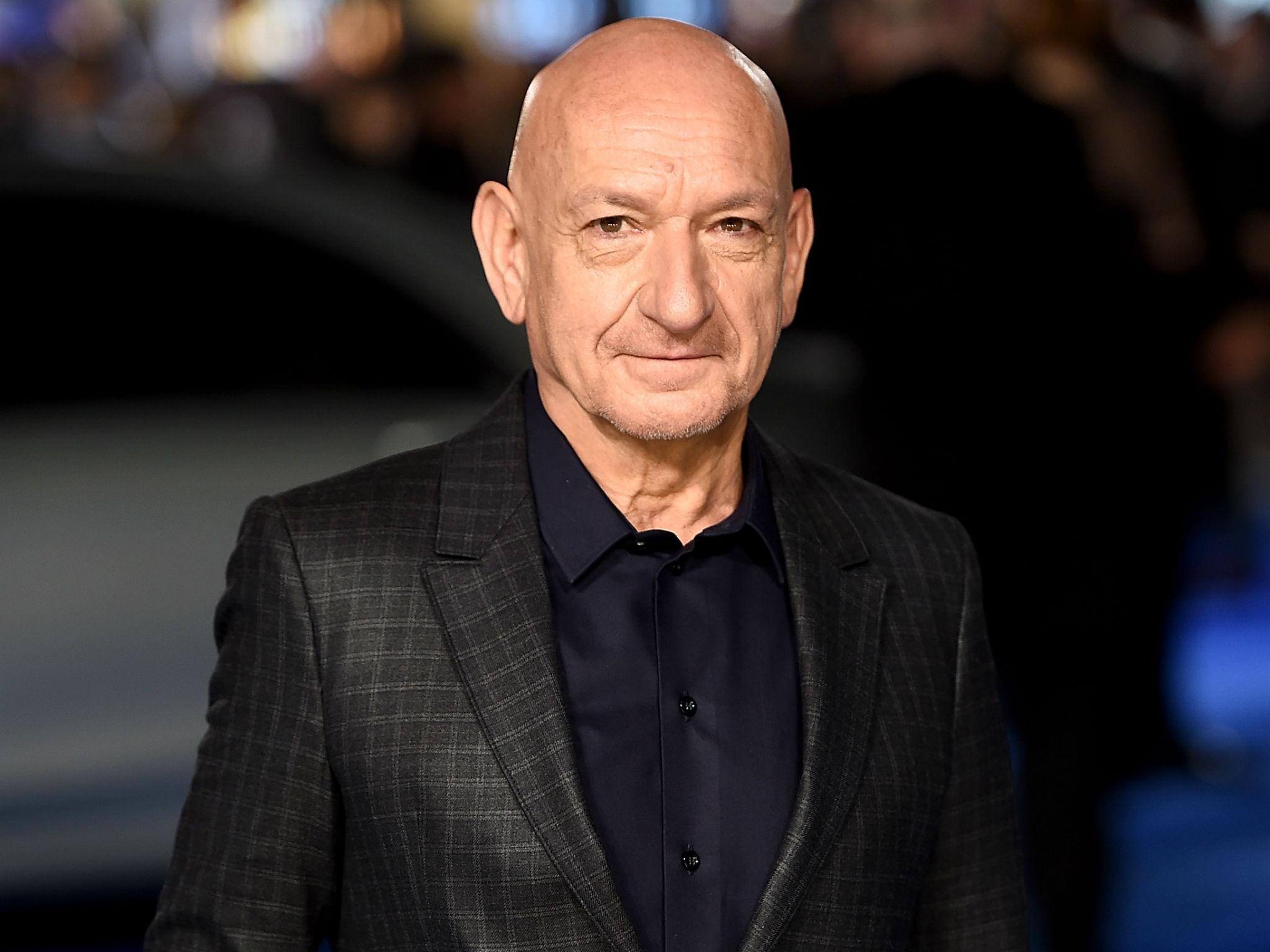 It's almost impossible to pigeonhole Sir Ben Kingsley.
Fifty years acting, from Coronation Street to the Royal Shakespeare Company to films with Steven Spielberg and Martin Scorsese, the Scarborough-born star's CV is like a veritable united nations. Famously winning an Oscar for Richard Attenborough's Gandhi, he's played an Iranian in House of Sand and Fog, the Jewish accountant Itzhak Stern in Schindler's List and the Cockney rebel Don Logan in Sexy Beast.
Now he's a New York-based Sikh in Learning To Drive, a gentle, genial tale of middle-age friendship.
"I think because of my early years in the RSC, and because of the way I worked with them through the ranks…I might be one of the few actors who played Hamlet and Othello for the same company," says Kingsley. "It gave me the confidence to not have any pre-conceptions or limits on myself. If you feel limited, then you will invite people to think that you are limited."
Indeed, there's nothing in Kingsley's demeanour to suggest limitation – though his mixed origins (an English actress-mother and a Kenyan-born doctor-father, of Gujarati Indian descent) and those exotic brown eyes help inspire confidence when it comes to imagining him from a faraway land. Still, as Learning To Drive's Darwan, a former Punjabi professor now scraping a living as a taxi driver in New York, it's one of the most specific characters he's ever played.
"Very specific," he nods, in agreement. "I have met one or two Sikhs in my life, spent time with them. I think I have to refine it down to the simple fact that he is a warrior. Sikhs are a warrior cast. You have to imagine them wearing a sword if you see what I mean. The sword and the turban go together. I always pictured him in some kind of a uniform. [There's] something military, something pedagogical about him too; but, overall, profoundly decent."
Directed by Isabel Coixet, who made the 2008 Philip Roth adaptation Elegy with Kingsley, and scripted by Sarah Kernochan, it's been the baby of Kingsley's co-star Patricia Clarkson for years. She plays Wendy, a freshly-divorced literary critic whose life is crumbling when she meets Darwan, who offers to teach her to drive. The film fell apart more than once before it finally got made.
"We have the movie, which is a miracle," states Kingsley, proudly; "an independent movie, which is an even greater miracle!"
It also gave the 72-year-old Kingsley the chance to work with his wife, the Brazilian-born Daniela Lavender, who plays a small part in the movie.
"Dani and I have our own company, Lavender Pictures, which was associated with Learning to Drive. And we look for character-driven, narrative-driven material to make into TV mini-series or movies."
Access unlimited streaming of movies and TV shows with Amazon Prime Video
Sign up now for a 30-day free trial
Sign up
Access unlimited streaming of movies and TV shows with Amazon Prime Video
Sign up now for a 30-day free trial
Sign up
This marks Kingsley's third time acting with his wife, who is thirty years his junior, after Ancient Egypt TV drama Tut and indie movie A Birder's Guide To Everything.
"It's always a joy to see her on screen," he admits; though despite their nine-year marriage, working together on Learning To Drive left him surprised. Like Kingsley, Lavender has a penchant for playing other nationalities.
"I was really quite astounded by the accuracy of her Punjabi accent," he says. "A lot of pals I know who didn't immediately recognise her said 'I thought that was an Indian actress!' I was really taken by the scenes in which she uses that perfect rhythm and perfect accent."
Kingsley has been married four times – with two children apiece from his unions with actress Angela Morant and theatrical director Alison Sutcliffe. Does he still believe in the institution? "I will totally avoid that question and just say I love my wife deeply and I'm the luckiest man in the world to have found her," he says, with a good-natured smile. Already, he and Lavender have worked together again – on the forthcoming Backstabbing For Beginners. "It's about the United Nations oil-for-food scandal, just before the [second] Gulf War."
Of course, any encounter with Kingsley is flush full of luvvie-ness. "I think it's urgent for me to tell stories. If I am fortunate enough to be a member of my tribe, then I would say, 'I'm the storyteller in the tribe. That's my job.' And it's a wonderful role to have in the tribe but it does bring its responsibilities." But don't think for a minute he takes himself too seriously; his penchant for playing pantomime villains like The Hood in Thunderbirds or The Mandarin in Iron Man 3 prove that.
He's a great champion too, positively lighting up at mention at the nascent acting careers of his younger sons Ferdinand and Edmund (who featured with his father in Scorsese's Hugo). "Whenever I see [their work], I just barge in and crush their ribs and look at them in the face and say, 'That was great!'" He tells of watching them in Henry IV Part 2 on stage – "I could hardly breathe with nerves," he sighs. "But they're not healing a wound; they're being purely expressive. And it's taken me a long time to be purely expressive."
Kingsley's "wound" stems back to his own childhood, in Salford, which he has described as a rather cold, loveless upbringing. His early years as a child actor – "literally amateur" – came without encouragement. "Whenever I performed and my parents were in the audience, I got nothing back, zero feedback, which was difficult to cope with. One always wondered what one had done wrong. That was the family feeling in the house – you had to guess what you'd done wrong. You were always being tacitly punished for something."
While he's been Oscar nominated four times, it was only when Kingsley was knighted in 2002 that he began to feel complete.
"My work isn't compensating now for anything missing," he says. "It's become my craft and I love it."
To come, he'll be playing a war criminal in An Ordinary Man and the doctor in a new film version of Ibsen's A Doll's House. More nationalities to add to the CV, then. "You can't be afraid. That can't be part of my DNA. You've got to jump in. It's not a fear-based exercise at all."
Learning To Drive opens on 10 June
Join our commenting forum
Join thought-provoking conversations, follow other Independent readers and see their replies