Spike Jonze - Hollywood's indie king and an adaptation too far
When Spike Jonze got his hands on Where the Wild Things Are it was a dream come true. But he didn't deliver the cuddly film the studio wanted, he tells James Mottram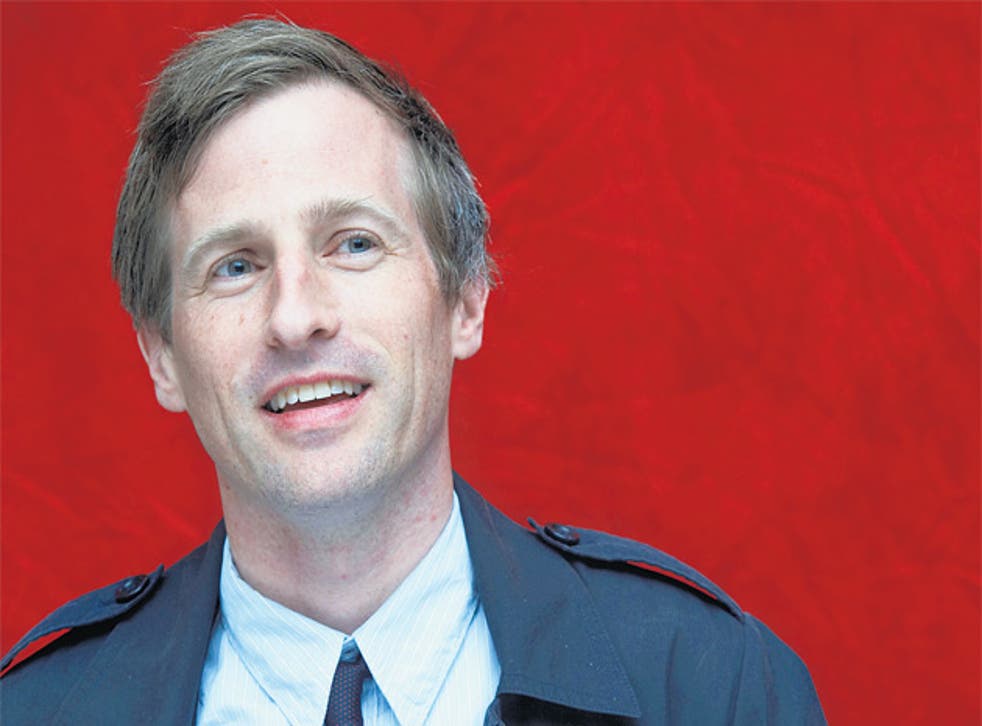 It's around 10am and Spike Jonze is tucking into his breakfast – a healthy-looking bowl of yoghurt and cereal. Dressed in grey trousers, a thick red-and-navy lumberjack shirt, pink socks and white trainers, his mind turns back to a previous morning – 16 October last year, to be precise, just six days before his 40th birthday. It was the day his latest film, Where The Wild Things Are, was due for release in the US. "I felt different when I woke up," he admits. "I'd done a lot of promotion up until that morning. And it felt like there was just this huge weight off my shoulders."
Arriving seven years after his last film, Adaptation, and on a budget close to $100m, the process of bringing Maurice Sendak's beloved children's novel to the screen had left him spent. As he puts it, "disagreements with the studio as to what the film was" led to a protracted, painful, post-production period that was anything but a joy for Jonze.
It should've been a match made in heaven. Sendak's book, a beautiful story told in just 338 words about a mischievous boy named Max who sails away to an island populated by furry creatures, has sold more than 10 million copies. As a child, Jonze – who grew up in Washington suburb Bethesda as plain old Adam Spiegel – avidly read the book. Identifying with Max, his own discipline was "erratic", no doubt due to a disrupted childhood that came after his parents divorced when he was two. Uninterested in school, he was obsessed by BMX bikes and, later on, skateboarding.
The latter led him to direct his first film, the 1991 24-minute skate documentary Video Days. Widely admired on the circuit for its innovative approach to filming the sport, Jonze began to get work shooting music videos off the back of it. By the time he made his seminal Starsky and Hutch-style Beastie Boys video for "Sabotage" in 1994, he was crafting himself a reputation for being one of the most inventive film-makers on the block. Five years later, Hollywood caught on when Jonze made his feature debut with the wondrous Charlie Kaufman-scripted Being John Malkovich, which saw him nominated for a Best Director Oscar.
Jonze followed it in 2002 with the Kaufman-scripted Adaptation. The story of a compromised Hollywood screenwriter, it must have resonated with its director – not least because he'd already worked with Sendak's production company for over a year on an aborted version of Crockett Johnson's 1955 children's book Harold and the Purple Crayon. But that was before Being John Malkovich, before he'd truly gained respect in the studio system. Sendak's book was never far from his thoughts. When he was shooting Adaptation, he read Where The Wild Things Are at night in his Los Feliz bedroom, mulling over its words and pictures.
While he and Sendak kept in touch, initially, he had no desire to adapt what is essentially a visual poem into a 90-minute movie. But, in 2003, the same year he split from his wife of four years Sofia Coppola, he gradually began to change his mind. "The attraction was initially just the book and the feeling I was trying to capture," says Jonze. His friend, the equally innovative British promo director Chris Cunningham, encouraged him. "He was telling me he thought it was exciting to see. It would be this other side of me, more like videos I'd done as opposed to the two movies I'd made."
Wanting "the movie to work in the way the mind of a nine-year-old works", Jonze cast the Portland-raised youngster Max Records in the lead. But problems began as far back as July 2006, six weeks before shooting was due to begin in Australia, when the monster outfits designed by Jim Henson's Creature Shop were delivered. The outfits, in particular the oversized 50lb heads, were simply too heavy for actors to work in. It meant the remote-controlled mechanical eyeballs had to be removed, with the decision taken that the facial expressions would be added later by computer at considerable cost.
If that wasn't enough, after the four-month shoot, Jonze requested that he needed more money for additional photography. Not unreasonably, the studio, Warner Brothers, asked to see a director's cut before they loosened the purse-strings. "When they saw the edit, I think it freaked them out that it wasn't what they normally consider a children's film," he recalls. With Jonze influenced by child performances in such adult films as Les Quatre Cents Coups (The 400 Blows) and Le Ballon Rouge (The Red Balloon), it didn't help that a test screening of the film in Pasadena had sunk like the proverbial stone – with some parents reporting that their children had started to cry and asked to leave the theatre.
In many ways, it mirrored the events surrounding the publication of Sendak's Caldecott Medal-winning book back in 1963. "When the book came out, it was considered too dangerous for children," says Jonze. "Maurice got in a lot of trouble. There was a lot of stuff written about him and the book for being not for children. There were supporters of it too but a lot of librarians, child experts and teachers were against it. After a couple of years, kids started taking it out of the library more and more and loving it. The kids are the ones that made it what it is. Now it's this classic. I think there's a knee-jerk reaction to things from parents. I think parents are more scared of it than kids are."
Access unlimited streaming of movies and TV shows with Amazon Prime Video Sign up now for a 30-day free trial
Sign up
As far as Jonze is concerned, this exact reaction was reflected in the studio's response to his early cut of the film, which was considered "too weird and too scary", according to reports leaked onto the internet. "I don't think it was anything to do with kids. It was all to do with their own anxieties. It was a fight against the studio's anxieties." On one level, you can see their point. Where The Wild Things Are hardly boasts the family-friendly feel of a Shrek or a Toy Story, which paint their worlds in bright primary colours and have a definable demographic to market to. Indeed, it's not hard to see Jonze as Max, a child stomping off into his imaginary kingdom, and the studio as his strict parent.
It took a revised script, and a round of reshoots, before Jonze and the studio reached some common ground. Yet with the end result not unlike Wes Anderson's Roald Dahl adaptation The Fantastic Mr Fox – a film seemingly more geared towards the child that lurks in every adult rather than children themselves – it was never going to be an easy sell. With a soundtrack album from Karen O of the Yeah Yeah Yeahs just adding to the film's air of hipster cool, there were no fast-food tie-ins and lines of collectable toys here as is common with kids' movies. Instead it was branded Where The Wild Things Are Ugg boots, and T-shirts from Urban Outfitters.
If there's a happy ending to this warped fairy tale, it's that Where The Wild Things Are made its money back, grossing almost $100m across the globe. With the film due now on DVD, there's a good chance it will move into profit – not least because this very intimate tale seems better suited to a home viewing. Yet for Jonze, his days as a director able to helm a blockbuster-sized project may be numbered, echoing the fate of his old friend David O Russell, who directed Jonze in his 1999 Gulf War comedy Three Kings. Like Jonze, Russell has seen his relationship with the studios deteriorate – with his last film Nailed abandoned midway through the shoot when financing fell through.
If this suggests that such left-of-centre directors are now losing their power in a system which favours film made by committee rather than uncompromising artists, it doesn't bother Jonze, who has already returned to his roots. Recently making commercials for a Japanese phone company, featuring Brad Pitt and sumo wrestler, he has also started making shorts again. There was a ten-minute skit with Kanye West and, most recently, I'm Here – a quite brilliant 29-minute tale about two robots who fall in love that's somewhat reminiscent of his bizarre video for Daft Punk's song "Da Funk", in which an anthropomorphic dog trolls around New York City.
Word has it his next project – collaborating with the band Arcade Fire on a piece about friends growing apart – will also be a short. Yet Jonze will always remain in demand by discerning talents, not least by British comedy duo The Mighty Boosh, who put him at the top of their wish-list to direct the much anticipated movie adaptation of the show. Would he consider it? "I don't know," he says, cautiously, "but they're hilarious. They were Karen O's favourite show. I haven't seen the stage shows but Karen gave me the DVD. It's one of her favourite shows." Jonze directing the Boosh? Now that would be mighty.
'Where The Wild Things Are' is released on DVD and Blu-ray on 10 May. 'I'm Here' can be seen at imheremovie.com
Register for free to continue reading
Registration is a free and easy way to support our truly independent journalism
By registering, you will also enjoy limited access to Premium articles, exclusive newsletters, commenting, and virtual events with our leading journalists
Already have an account? sign in
Register for free to continue reading
Registration is a free and easy way to support our truly independent journalism
By registering, you will also enjoy limited access to Premium articles, exclusive newsletters, commenting, and virtual events with our leading journalists
Already have an account? sign in
Join our new commenting forum
Join thought-provoking conversations, follow other Independent readers and see their replies