Stefano Sollima interview: 'Sicario 'sequel' Soldado will be a different journey in the same world'
The filmmaker discusses the Italian capital's influence on crime drama Suburra, the future of acclaimed TV series Gomorrah and why Soldado won't be a traditional sequel to Sicario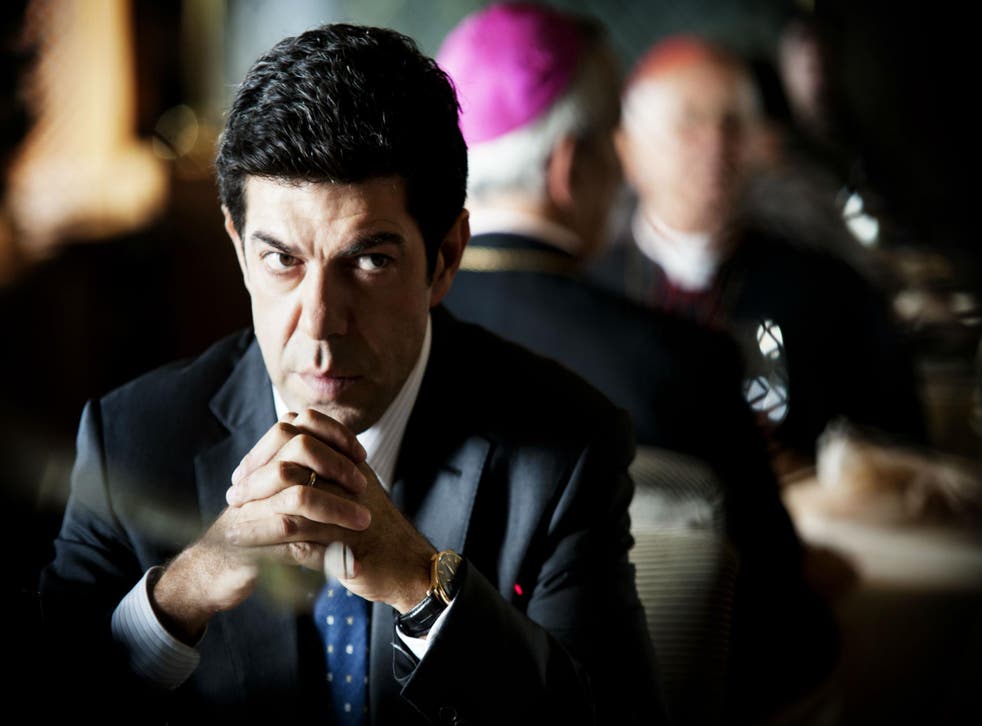 Rome, 2014. Italian filmmaker Stefano Sollima is hard at work making Suburra, a crime thriller based on Carlo Bonini and Giancarlo De Cataldo's doorstopper focused on the connections between politics and organised crime rife in the country's capital.
Nine weeks into production, art imitates life; news of a real-life scandal involving Mafia mobsters and politicians rocks the world.
"It's half and half," Sollima muses when asked how much of his film was influenced by real-life occurrences. "The idea was just to portray my city as it is and then, of course, [make] a gangster movie. The dark side is still something you can find for real in Rome so my approach was half realistic and half cinematic.
"Generally speaking, I prefer to make an entertaining movie."
At Suburra's heart is MP Filippo Malgradi (Pierfrancesco Favino) whose one night of debauchery sparks a series of sprawling events involving drug dealers, prostitutes and the patriarch of the powerful Anacleti family. The one thing these characters all have in common is that they're not afraid to "even the score" by drawing a gun and shooting an adversary in broad daylight.

In a time so plagued with ISIS-bombings and mass shootings, it's to Sollima's credit we remain ingratiated in a story riddled with characters capable of such deeds. The filmmaker has a different stance.
"It's completely different because a terrorist, even if it's totally out of mind, believes in something," Sollima offers. "[In] Suburra, they are not interested in doing anything except for power or money."
It's in the way he depicts these characters – let's call them anti-heroes – that makes him an inspired choice for Soldado, the unexpected but no less welcome sequel to Denis Villeneuve's Sicario. Not that he considers it a 'sequel' in the traditional sense, of course.
"It's absolutely a standalone movie – a completely different story with just two of the characters that you met in Sicario," he states. "It's not a real sequel. The antagonists are now absolutely the main characters."
The "antagonists" Sollima is referring to are Benicio del Toro's hitman Alejandro Gillick and his corrupt CIA compadre Matt Graves played by Josh Brolin. Does he feel a certain pressure taking over from Villeneuve (who himself is currently filming the long-awaited Blade Runner sequel with Ryan Gosling) who steered the cartel drama to acclaim and an Oscar nomination?
Access unlimited streaming of movies and TV shows with Amazon Prime Video Sign up now for a 30-day free trial
Sign up
"I loved Sicario. I feel the movie was quite similar to my approach so, to me, I'm just shooting another movie. Soldado will be much more cinematic than Sicario was; it's got an incredible amount of huge action sequences in there. It will be a different journey in the same world. Even the theme is different – it's not drug dealing, it's more on immigration."

According to Sollima, the original's protagonist Kate Macer – played with steely reserve by Emily Blunt – was never intended to be a part of the storyIine ("No, no no," he responds when asked if she'll cameo), but he does suggest we could possibly see the character rear her head again in a mooted third Sicario outing.
"The idea is to make three anthology movies with some of the core actors and in the same world," he reveals, adding: "The reason that I love [Soldado] is because it's not exactly a sequel; it's something you can catch and enjoy even if you haven't watched the first one."
With production on Sollima's "super cool" non-sequel commencing later this year, one project he won't be returning to is Italian mob drama Gomorrah. Based on Tale of Tales director Matteo Garrone's 2008 film of the same name, the Naples-set series focuses itself with on-the-ground realism showing a gangster's hierarchal rise from the streets to the mob's upper ranks. It's for this reason the acclaimed drama – which recently concluded its second season – has drawn comparisons to David Simon's seminal HBO series The Wire.
"My early idea was to make a TV show and then I used The Wire as a reference. And also Miami Vice, but not the TV show; the movie by Michael Mann because I love the atmosphere [in it]. So I said, 'Let's make a cool TV show but shoot it in a real place.' And this was part of the first idea of the show. I just did what I love to watch on TV."

With 24 episodes having aired, however, Sollima insists he is "done", confirming: "No, I'm not going to make the third one."
Still, with his film Suburra being adapted into Netflix's first original Italian series ("I am not going to do it"), his reputation as 'acclaimed filmmaker' is catching fire with every passing day. With each of his films containing unflinching depictions of sex, drugs and violence, does he worry his hard-hitting stamp will be inhibited by future studios he works with?
"Yeah, of course, it's a risk," he levels. "I think if you try to preserve your own idea and to fight for it, it will probably be a good balance of the two different worlds. I've been represented by [talent agency] CAA and they gave me an incredible amount of scripts that I didn't like exactly for this [reason].
"I believe Soldado is a super gritty and disturbing screenplay. I think it's close to what I've done and what I will do in my future."
Suburra is available on Digital Download, Blu-ray and DVD from 5 September. The entire Season 2 of Gomorrah is on Sky Demand now.
Register for free to continue reading
Registration is a free and easy way to support our truly independent journalism
By registering, you will also enjoy limited access to Premium articles, exclusive newsletters, commenting, and virtual events with our leading journalists
Already have an account? sign in
Register for free to continue reading
Registration is a free and easy way to support our truly independent journalism
By registering, you will also enjoy limited access to Premium articles, exclusive newsletters, commenting, and virtual events with our leading journalists
Already have an account? sign in
Join our new commenting forum
Join thought-provoking conversations, follow other Independent readers and see their replies