Suddenly, Zinat...: Director Navid Nikkhah Azad Q&A
Interview with the filmmaker behind a compelling short film (which you can watch here) about women in Iran
Matilda Battersby
Tuesday 06 November 2012 13:02 Comments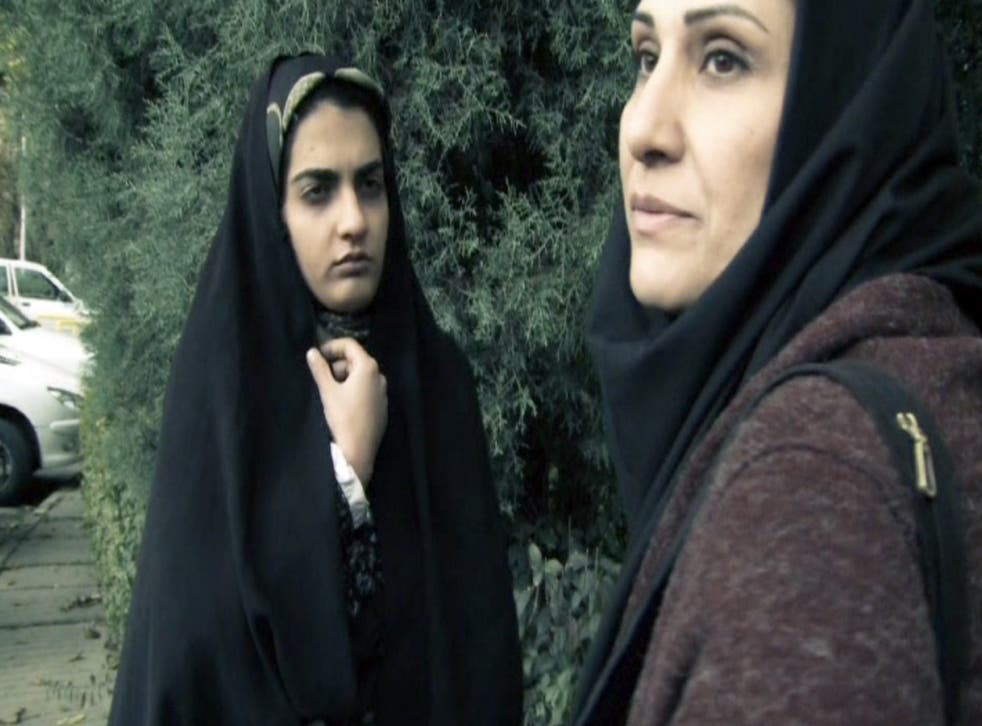 Naagahaan, Zinat… (Suddenly, Zinat…), a highlight of the Aesthetica Short Film festival, is a compelling exploration of relationships between women, children, bereavement and addiction in modern Iran.
Simin's world is turned upside down when the biological mother of her adopted daughter, Zinat, a penniless drug addict called Nasibeh, claims her back.
Watch an exclusive stream of the film (above).
Director Navid Nikkhah Azad answers our questions:
What was the primary motivation in telling Zinat's story?
What I always find amazing, is the narration of a story that spins around women. Women are like a deep ocean of undiscovered secrets, unknown beauty and untold stories. So, once again I was looking for a feminine story. That was when we reached the idea of Suddenly, Zinat... about two women and one child. The core of our story had been subject-matter of a few stories and plays such as Brecht's The Caucasian Chalk-Circle. But we needed a new, yet attractive, short story. We started to cross out any similarity which was found among the stories, plays and films. Little by little the story was developed and at last became what is the script of Suddenly, Zinat.
How big a problem is drug addiction among women in Iran?
It is considered a very big problem as Iran, in the west, is bordered by Afghanistan from where the main narcotics of Europe are trafficked. There has been an increase in the age of crime and social deviation in Iran; Young girls, and women, are the first victims. Most people think drug addiction is mainly a male phenomenon, however, it is not.
It is easier to relate to Simin than Nasibeh because Nasibeh seems so drugged up. What kind of drugs is she addicted to?
She is addicted to using joints and Cannabis.
What is Nasibeh trying to block out with her addictions?
Being married to a criminal junky gives her enough reasons to start smoking at first and later using drugs when her husband is sent to prison for life sentence and she is left all alone with a baby she is carrying inside her belly. Soon, she can find herself in debt and facing two options for her life. Either she has to bring-up her baby alone and wait for a miracle to happen regarding her husband or she has to give up her baby and puts her for sale and leads a dog's life. Although she chooses the second option at last, she finds herself in real pain. The pain of losing her beloved girl. The pain makes a broken woman out of her.
How long as Zinat been living with Simin?
Zinat has been living with her foster mother, Simin, for 8 years; that is, ever since she was born.
What was Nasibeh's husband in jail for?
He is in jail, mostly, for drug trafficking, along with other crimes he has committed.
Are you able to attend the Aesthetica Short Film festival – I understand there have been Visa problems?
It was my dream to attend a fantastic short film festival such as Aesthetica; however, because of problems of visa, and because economic sanctions has made Iranians fed-up to the back teeth, I'm unable to attend the film festival.
Aesthetica Short Film Festival, 8-11 November 2012, York www.asff.co.uk
Register for free to continue reading
Registration is a free and easy way to support our truly independent journalism
By registering, you will also enjoy limited access to Premium articles, exclusive newsletters, commenting, and virtual events with our leading journalists
Already have an account? sign in
Join our new commenting forum
Join thought-provoking conversations, follow other Independent readers and see their replies